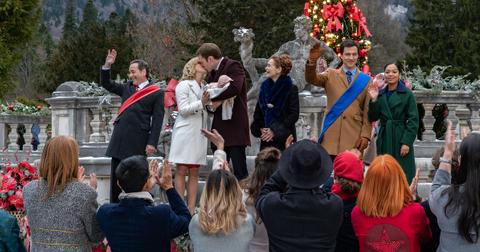 Let's Get to the Bottom of Who Stole the Treaty in 'A Christmas Prince'
By Pippa Raga

Updated
Netflix's holiday rom-com romp is well underway and its latest addition is A Christmas Prince: The Royal Baby, the third installment of Netflix's A Christmas Prince movies. 
Back in 2017, most people weren't even aware of A Christmas Prince, until Netflix wryly tweeted, "To the 53 people who've watched A Christmas Prince every day for the past 18 days: who hurt you?"
Now two years later, the original has made way for two follow-up movies: 2018's A Christmas Prince: The Royal Wedding  and this year's A Christmas Prince: The Royal Baby.
So, if you want to learn everything there is to know about the Christmas Prince franchise — including who stole the treaty in A Christmas Prince, keep reading for the essentials on the Netflix holiday series. Warning: Spoilers for A Christmas Prince ahead!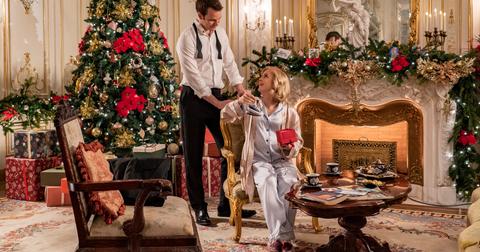 What's A Christmas Prince about?
At the start of this magical franchise, protagonist Queen Amber is still a regular magazine journalist named Amber Moore. Amber is sent on assignment to Aldovia where she's meant to cover a press conference by Prince Richard of Aldovia.
See, rumor has it that the Prince is about to announce his abdication in order to keep being a party boy and avoid becoming king. However, when Richard doesn't show up for the press conference, Amber pushes the boundaries of journalistic ethics and allows herself to be mistaken for Princess Emily's tutor.
Once she sneaks her way into the castle, Amber goes on to meet the rest of the royal family including Richard, who turns out to be more of a Prince Charming than the fratty persona she'd expected he was going to be.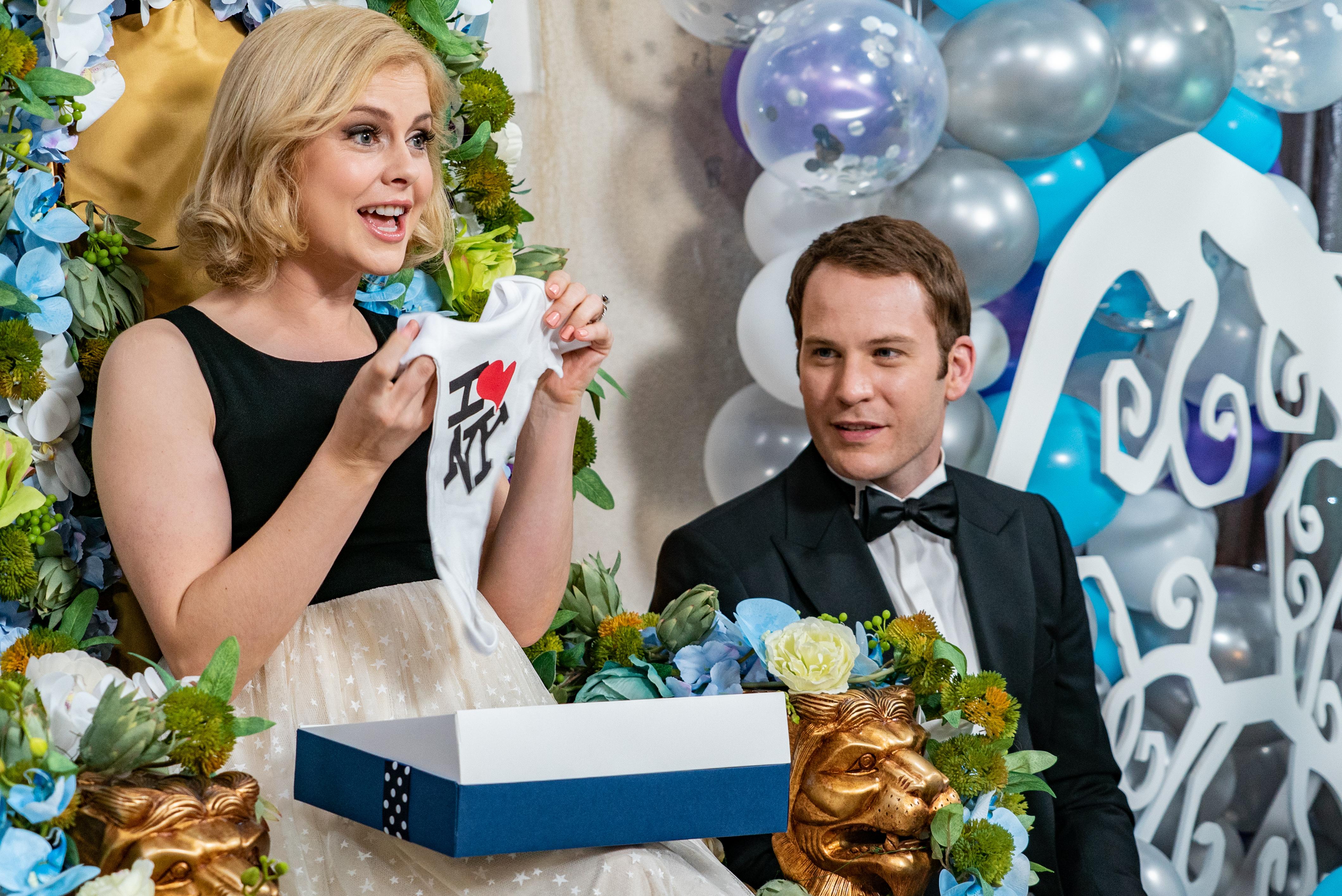 After helping Richard foil his evil cousin's plans to take over the throne for himself, Amber returns to the United States but is almost immediately fired from her job for writing too "soft" a piece on the prince. Luckily for her, Richard reappears in her life to propose and whisk her back to Aldovia.
So, who stole the treaty in A Christmas Prince?
A Christmas Prince: The Royal Baby takes place two years after their fateful meeting and one year after A Christmas Prince: The Royal Wedding (which of course, has plenty of hijinks of its own). In this third installment, fans find the royal couple pregnant on their one-year anniversary.  
Along with the usual preparations for a new baby, the royal couple must also get ready to host the ceremony to renew a 600-year-old peace treaty with their neighboring ally, the Kingdom of Penglia. 
However, Queen Amber and King Richard are on a deadline because if the treaty isn't signed by Christmas Eve, her first-born child will be cursed! On top of that, as soon as Penglia's King Tai and Queen Ming arrive to Aldovia, they discover the treaty has been stolen.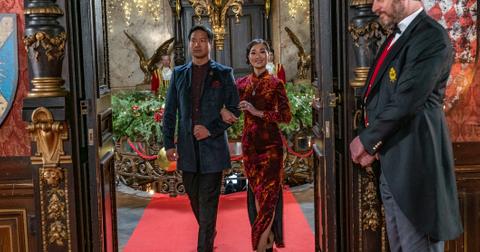 Once again, Queen Amber uses her journalistic prowess to sleuth out who stole the treaty. As she explains (mid-labor!), it was the palace attendant and staple from the original 2017 movie, Mr. Little (played by Richard Ashton) who stole the treaty and hid it in the dungeons. 
The motive behind Mr. Little's transgression lay in some century-old family drama where it turned out that back in the day the original signees of the treaty, Prince Claude and Prince Jun were in a love triangle with Claude's new wife, Princess Jocelyn. Soon after the treaty was signed, Claude was murdered and while many believed Prince Jun was the culprit, it was never proven and Claude's family, the House of Devon fell out of power.
Enter Mr. Little, a descendant of the ancient House of Devon, sworn to get revenge for his ancestor. Then, Penglia's Queen Ming informs Mr. Little that Jun was never proven guilty and historians actually believe that it was a jealous lord that killed Prince Claude.
While the mystery of the 600-year-old murder doesn't get solved, the mystery of the missing treaty does and Mr. Little is sent to the Aldovian dungeons.
Watch A Christmas Prince: The Royal Baby and catch up with the new holiday classic on Netflix.