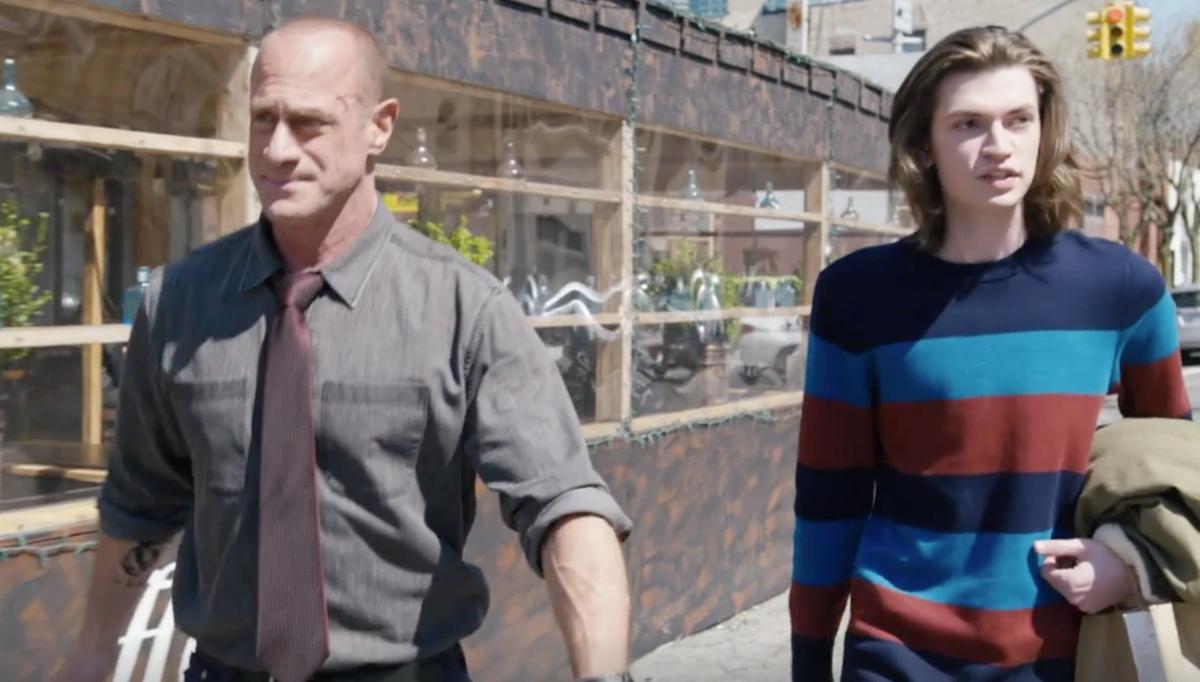 Will Eli Stabler Be Found on 'Law & Order: Organized Crime' Before the End of the Fall Finale?
During the 'Law & Order: SVU' and 'Organized Crime' crossover event Eli Stabler goes missing. Stabler and Benson get together find out who took him.
Fans of the L&O universe are in for a treat because for the fall finales airing on Dec. 9, Special Victims Unit and Organized Crime are crossing over as the franchise celebrates the holidays. In the SVU episode, Richard Wheatley (Dylan McDermott) is standing trial for the death of Elliot Stabler's wife, Kathy (Isabel Gillies). Audiences will see tension amongst the unit when they find out that former ADA Rafael Barba (Raúl Esparza) is actually defending the crime lord.
Article continues below advertisement
Everyone will be concerned about how the trial's outcome will affect Stabler (Christopher Meloni), especially his boss Sergeant Ayanna Bell (Danielle Moné Truitt). This trial is the only chance both squads have to keep Wheatley accountable for everything he has done and keep him behind bars since all the other charges against him have been dropped. The evening ends with the second half of the crossover on Organized Crime, dubbed "The Christmas Episode."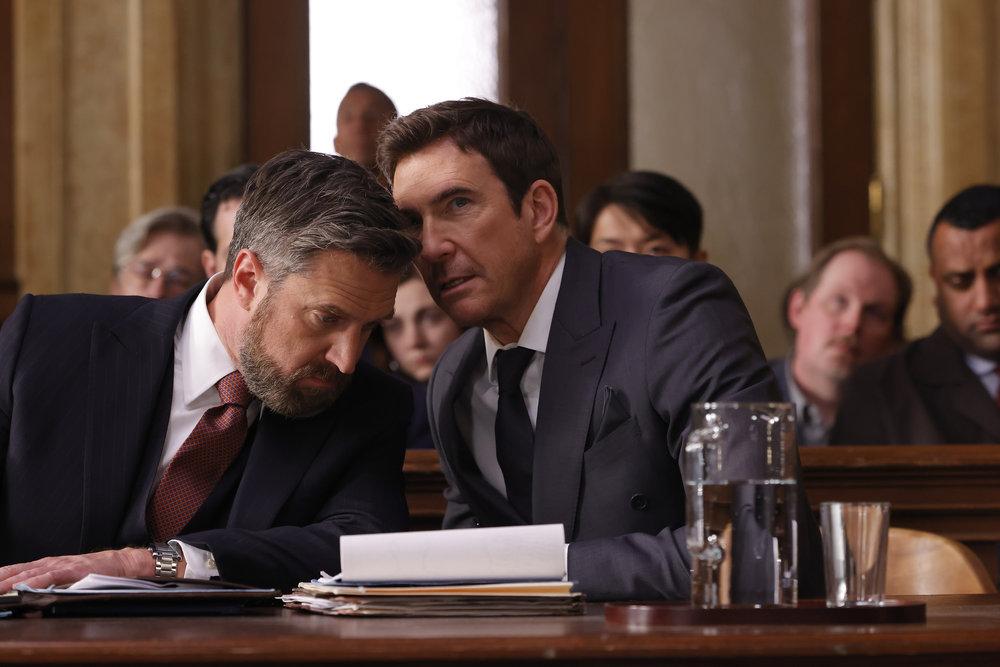 Article continues below advertisement
This episode will have a totally different vibe than SVU. For starters, Oliva Benson (Mariska Hargitay) and the task force come to the aid of Elliot when his youngest son, Eli (Nicky Torchia), goes missing while Wheatley is pondering his future. It definitely doesn't seem like a coincidence that Eli has been taken in the midst of this huge court case. Keep reading to find out who could have possibly taken Stabler's son.
Who took Eli Stabler on 'Law & Order: Organized Crime'?
Since the death of Stabler's wife, his entire family, including his youngest son, Eli's world has been turned entirely upside down. Eli, for a while, went to go live with his older sister Maureen Stabler (Autumn Mirassou) when his father was having a hard time coping with the death of his wife, but after a few months, he went to go live with his father again. In Season 2 of Organized Crime, fans haven't seen much of Eli because his dad has been off working an undercover case.
Article continues below advertisement
When viewers have seen the teenager, he appeared a bit withdrawn. In Episode 5, Stabler's mother, Bernadette (Ellen Burstyn), and Eli were getting used to living under the same roof with one another. During the episode, Bernadette became hysterical when she noticed that she only had three pills left out of 25. She told Elliot that Eli had stolen them, but he didn't believe her. Eli did steal his grandmother's prescription and gave them to his friend.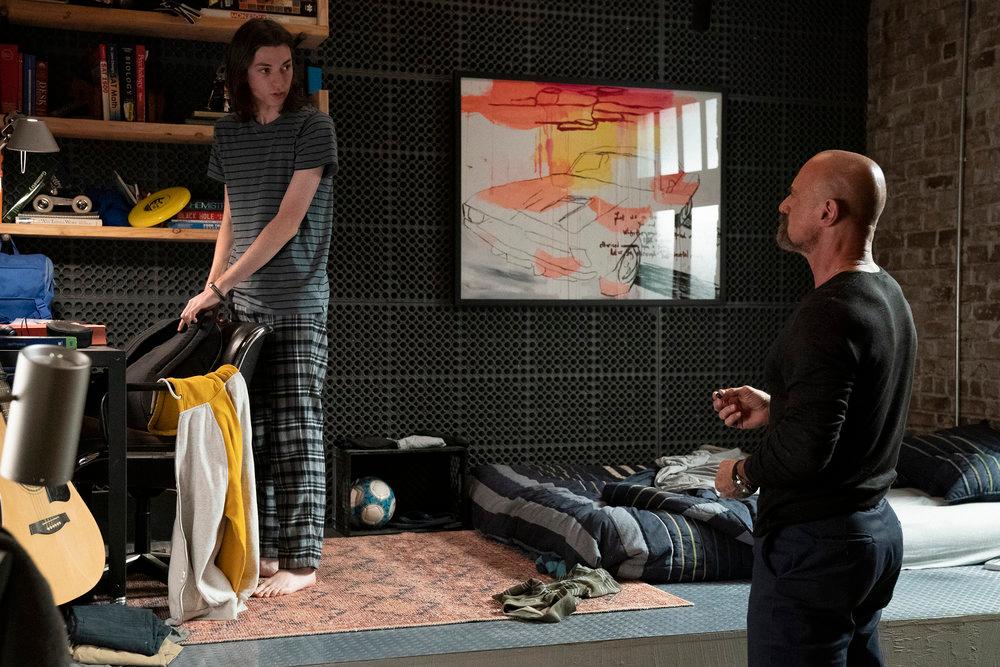 Article continues below advertisement
When Benson visited Elliot, Eli left the house after being in the bathroom, and after hearing something drop from the restroom, she found Berndatte's pills and let her and Elliot know what was going on. After the pill episode, Eli didn't talk to his grandmother and became grouchy towards his family, complaining to his dad that he's never home. When Elliot was finally done with his undercover case, Eli was happy to have him back, but Stabler couldn't help but wonder what's going on with his son.
Will his disappearance have anything to do with the trouble he's been in lately or is this Wheatley's doing? Maybe Eli disappeared on his own because he's still trying to deal with his mother's death and all the new changes in his life. In an interview with ET, Danielle Moné Truitt discussed the crossover and shared, "It's hard for me to even talk about because I don't want to give anything away. But people are going to be like, 'Oh, OK. I didn't see that coming.' It's that type of episode."
We can't wait to find out who took Eli, and hopefully, he will be found safe and unharmed by the end of the episode.
The Law & Order: Special Victims Unit and Organized Crime two-hour crossover event will air Thursday, Dec. 9 starting at 9 p.m. EST on NBC.