An Acclaimed Voice Actor Plays Darkseid in 'Zack Snyder's Justice League'
Yes, Darkseid will appear in 'Zack Snyder's Justice League,' and we can't wait. But who voices Darkseid and what do we know him from?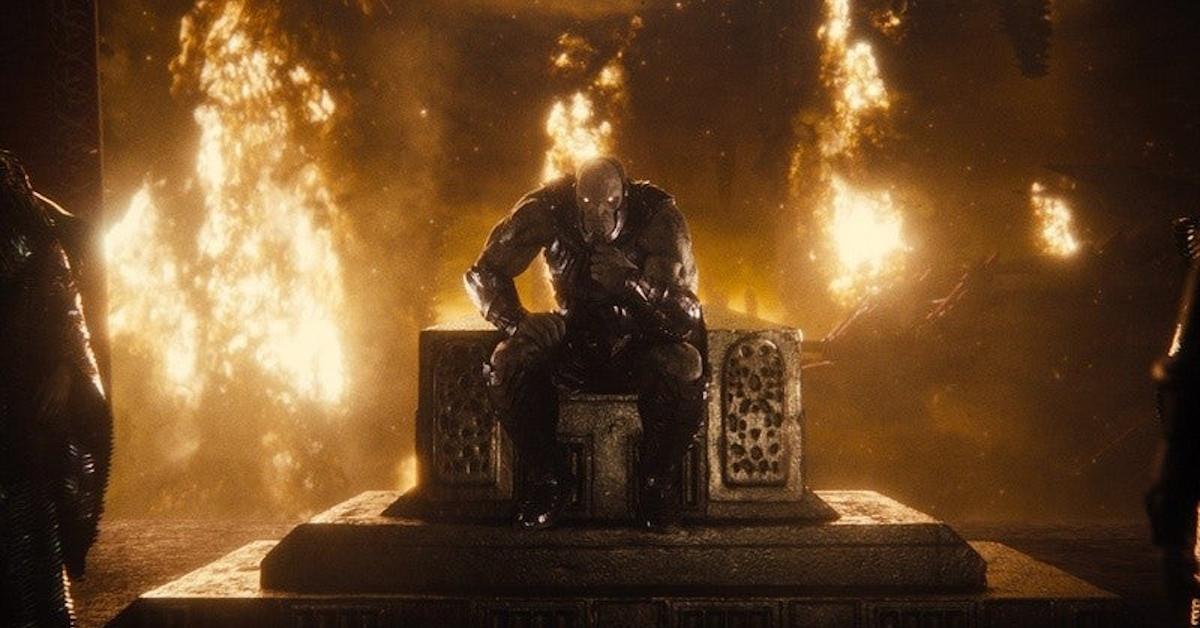 There are many notable differences between the Justice League we saw in theaters in 2017 (if we even bothered to see it after its very harsh critical reception) and the long-awaited release of Zack Snyder's Justice League on HBOMax. Perhaps the biggest difference between the two versions is the presence of the villain Darkseid. So, who voices this pivotal character?
Article continues below advertisement
In the 2017 Justice League, Darkseid was replaced as the villain by Steppenwolf, one of Darkseid's associates who is not quite as powerful. To put it in Marvel terms, Darkseid is basically the Thanos of DC Comics, though Darkseid actually preceded Thanos in the comic books. The fact we're finally going to see Darkseid on the screen is a huge deal, and so is the man who voices him.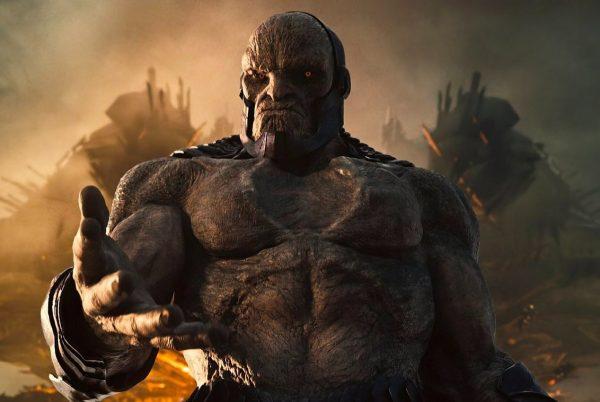 Article continues below advertisement
Actor Ray Porter voices Darkseid in 'Zack Snyder's Justice League.'
Before shooting Justice League and going through the various mishaps that caused the cinematic release to be subpar, Ray Porter had signed an NDA preventing him from discussing his role as Darkseid. Zack and Deborah Snyder originally left the project because their daughter took her own life and they needed to be with their family. So, Joss Whedon took over. He rewrote and reshot almost the entire film, making it practically unrecognizable, and removing Darkseid altogether.
However, early in 2020, when Zack confirmed that Warner Bros. would be releasing a Zack Snyder's Justice League cut due to the #ReleaseTheSnyderCut movement helmed by Gal Gadot and Ben Affleck, the presence of Darkseid started getting leaked. Ray Porter asked Zack, "Can I come out of the Darkseid closet now?"
Article continues below advertisement
Ray loved voicing Darkseid in 'Justice League' and found it to be a new challenge.
In an interview with LightCast, Ray Porter shared his experience playing Darkseid. "I definitely knew I was part of something enormous. But the way Zack works, and the general attitude of everyone who's worked so closely with him for so many years, is really positive," he said. "It was a very kind, friendly, happy set. And great work was getting done … I will say that the lycra mocap suit didn't feel great. Ciarán [Hinds] and I both looked odd in our lycra mocap suits."
Article continues below advertisement
When it came to figuring out Darkseid's voice, Ray explained, "I went through a few different sort of vocal gymnastic things in kind of trying to figure out the voice. I needed it to be understandable, but it needed to be a voice that was not of this Earth. And that's what I tried to go for … The voice that I did, it wouldn't be something that I could really project. It's hard, hard on the vocal cords."
Article continues below advertisement
Although his name might not sound familiar, Ray Porter is an acclaimed voice actor.
If you are an audiobook listener, then you've probably heard the voice of Ray Porter. He's voiced over 300 audiobooks on Audible, most notably Silver Linings Playbook and all of Jack Carr's novels. He's voiced entire audiobooks from fantasy to self-help and everything in between. Not only that, but Ray has made several appearances in random TV shows and movies throughout the past 20 years.
Just to get an idea of the breadth of his work, Ray has appeared in Frasier, Almost Famous, The Suite Life of Zack & Cody, It's Always Sunny in Philadelphia, Modern Family, and so many more. He knows he's not the biggest name in television and movies, though.
Article continues below advertisement
Ray revealed to LightCast, "I've been sort of under the radar for a number of years. I mean I've popped up on various TV shows ... but I know that when the first rumblings about me playing this role came out, I read some stuff online. Some of it was kind, some of it really wasn't. My favorite quote was, 'There's no way [it's true]. Zack would want a real actor.'"
"You may not know me now," Ray said in a deep, spooky voice, "but you will."
Zack Snyder's Justice League is on HBO Max March 18.