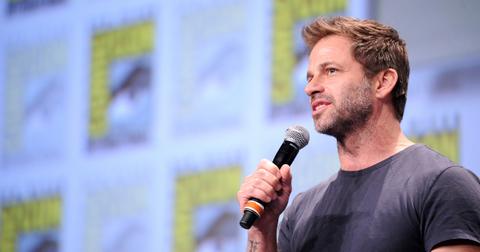 Zack Snyder's Cut of 'Justice League' Should Be out in 2021
By Joseph Allen

Jun. 19 2020, Published 10:39 a.m. ET
After years of petitioning and pleas online, fans are finally going to get a look at Zack Snyder's cut of Justice League. The film, which was originally released in 2017, was started by Zack but was handed off to Joss Whedon before the project was completed. As a result, it was a tonal mishmash that left fans unsatisfied and led to a campaign to see Zack's version of the movie.
Article continues below advertisement
Why did Zack leave 'Justice League' to begin with?
Zack left Justice League for deeply tragic and personal reasons. His daughter, Autumn, died by suicide in March of 2017, and he stepped away from the movie before it was finished so that he could be with his family and grieve. "I've decided to take a step back from the movie to be with my family, be with my kids, who really need me," he said at the time.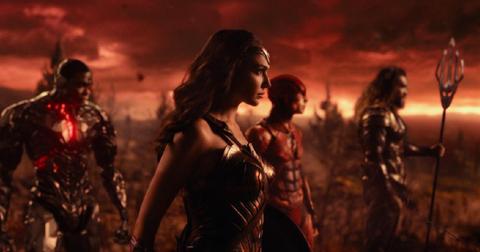 Article continues below advertisement
As a result, the movie was handed over to Joss, who completed filming and handled the editing for the movie. Zack didn't step down until May, because he initially thought the best thing for him might be to return to work. "In my mind, I thought it was a cathartic thing to go back to work, to just bury myself and see if that was the way through it," he said at the time. "The demands of this job are pretty intense. It is all-consuming."
Now, Zack's fans will get to see a cut of the film as he envisioned it.
Warner Bros. has announced that a version of Justice League that has been created by Zack will be launching on HBO Max. Fans are getting excited for the "Snyder Cut," as they call it, and the first teaser for this new version was recently unveiled. The project is set to debut in 2021 and could be cut into six episodic installments or total four hours in length.
Article continues below advertisement
"It will be an entirely new thing, and, especially talking to those who have seen the released movie, a new experience apart from that movie," Zack said of the new version. He still hasn't seen Joss's version of the film, but thinks that roughly a quarter of it is stuff that he shot.
Article continues below advertisement
"I always thought it was a thing that in 20 years, maybe somebody would do a documentary and I could lend them the footage, little snippets of a cut no one has ever seen," the Batman V. Superman: Dawn of Justice director continued. Now, fans will have a chance to see the Snyder cut. Warner Bros. has dedicated between $20 million and $30 million to complete this new version, according to The Hollywood Reporter.
The Snyder cut that many fans have been dreaming about didn't exist for years. Snyder had delivered a cut of the movie before stepping away, but it wasn't final, and didn't have any visual effects or the other elements necessary to release the movie. Now, Warner Bros. has decided to invest resources into making the Snyder cut a reality. Hopefully the fans who have been longing for it will be satisfied.