Mike Turner Lost 'Survivor' 7-1 — His One Vote Isn't Too Surprising
Who voted for Mike on 'Survivor'? Final three finalist Mike Turner only got one vote to win 'Survivor 42,' so who voted for him to win the game?
Spoiler alert: This article contains spoilers for Season 42 finale of Survivor.
Season 42 of Survivor has been eventful, to say the least. Coming from one of the most diverse casts in Survivor history, this season has made it to many all-time top ten lists of Survivor seasons. Between its incredible and relatable cast to an unprecedented level of blindsides, to an all-POC final three, Survivor 42 makes history in more ways than one.
Article continues below advertisement
While Maryanne walked away with the title of Sole Survivor and the $1 million, she sat next to two very worthy contenders: Mike Turner, a Puerto Rican retired firefighter from Hoboken, N.J., and Romeo Escobar, a Belizean and Salvadorian pageant coach from California. Romeo's game was to quietly play as the underdog, while Mike's game was loudly strategic. Although Maryanne ultimately won seven of the jury's votes, Mike did get one vote.
So who voted for Mike?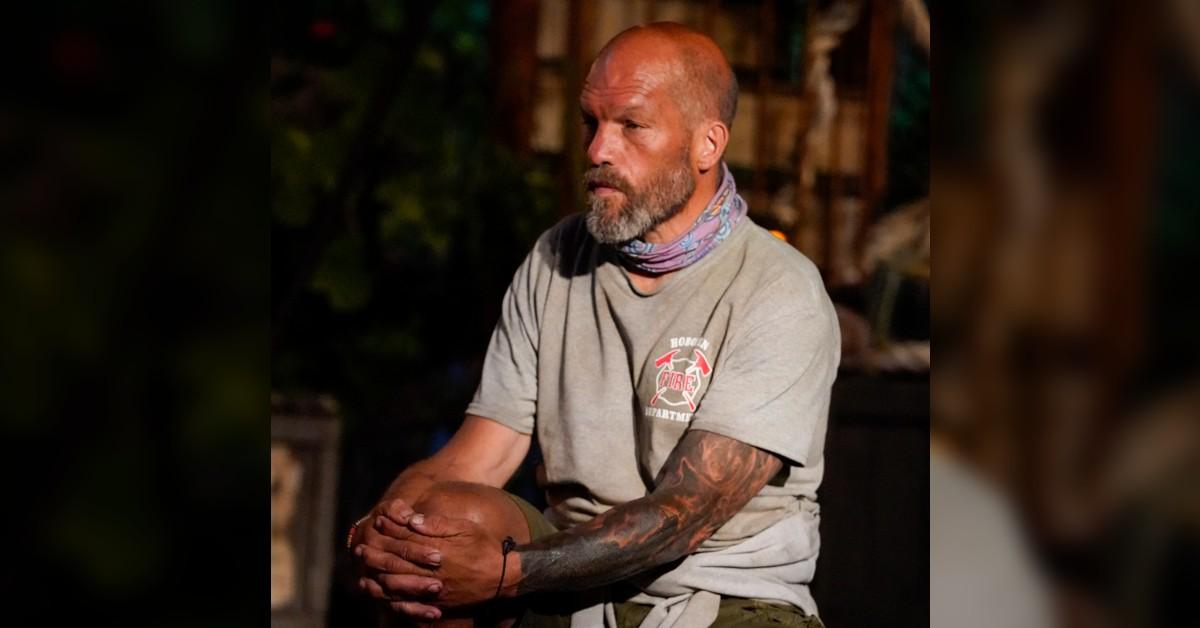 Article continues below advertisement
Jonathan Young voted for Mike Turner to win 'Survivor 42.'
Throughout the post-merge game, challenge beast Jonathan Young and "dad of the tribe" Mike Turner grew close enough to form a tight alliance. They bonded over their shared masculinity (seriously). Basically, they talked about "how cool" it would be for a muscle-y challenge beast type of guy to win Survivor for once ... as if recent winners Chris Underwood and Ben Driebergen didn't fit that stereotype.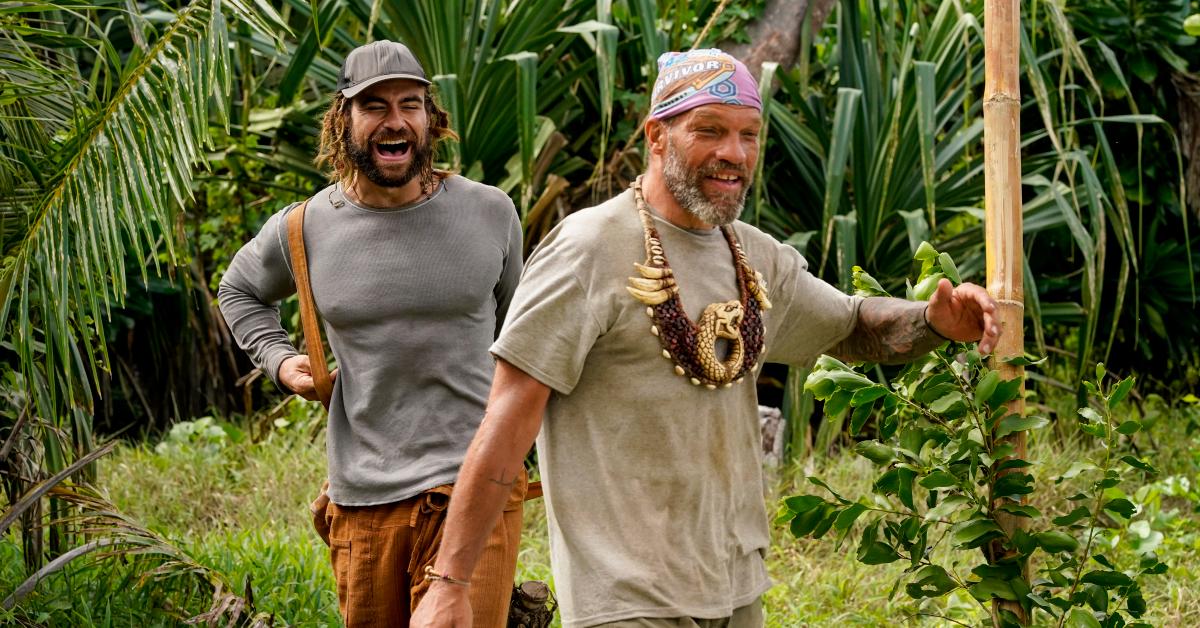 Article continues below advertisement
Regardless, while players realized Jonathan's misogyny (Lindsay discusses this in her EW exit interview), Mike remained a very likable guy. He won just one challenge over the course of the season, but his game was dependent on the strength of his social game. Mike was genuinely interested in the lives of the other players, and was able to bond well with people half his age.
Despite this, the jury voted overwhelmingly for Maryanne to win. Too many felt burned by Mike's promises, and because Mike claimed he played the game with "integrity," he fell into the trap of not acknowledging his strategic gameplay. If he had owned up to his moves and his blindsides, he might have won, according to Omar. Add in Maryanne's secret idol and her social control by the end of the game, and it was a landslide win for her.
Article continues below advertisement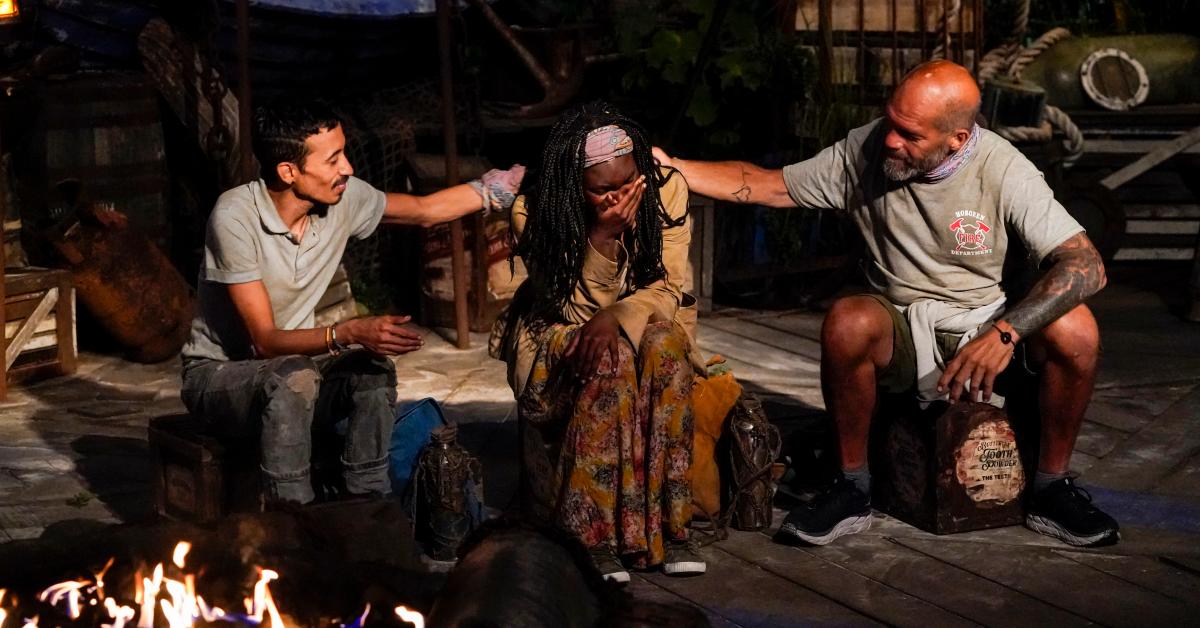 Lindsay, Omar, Drea, Hai, Tori, Rocksroy, and Chanelle all voted for Maryanne. Jonathan, on the other hand, kept his word to Mike, who beat him out in the fire-making challenge, to vote for Mike as the Sole Survivor. And while it definitely could have been either Mike or Maryanne's game in the end, her final tribal performance was one of the best in Survivor history.
Article continues below advertisement
Mike didn't get the votes to win 'Survivor,' but he did win our hearts.
Even though Mike was not only the oldest player on Season 42 (but would have been the oldest winner), he was able to truly bond with the millennials and Gen-Z players. This made him so lovable to watch at home; he's basically our friendly neighborhood fireman. Plus, his Puerto Rican background contributed to his ability to make history with an all-POC final three, which truly proves the power of Survivor's diversity initiative.
Many fans at home, while rooting for Maryanne, have said that they would also have been happy with a Mike Turner win. Will he ever return? We'd love to see him play again, and even if not, he will live forever in the Survivor Hall of Fame.