Everyone's Prediction for Who Will 'Survivor 42' Could Break the Internet (EXCLUSIVE)
The 'Survivor 42' finale is just around the corner, and everyone is theorizing about who will win. We compile all the possibilities about the winner.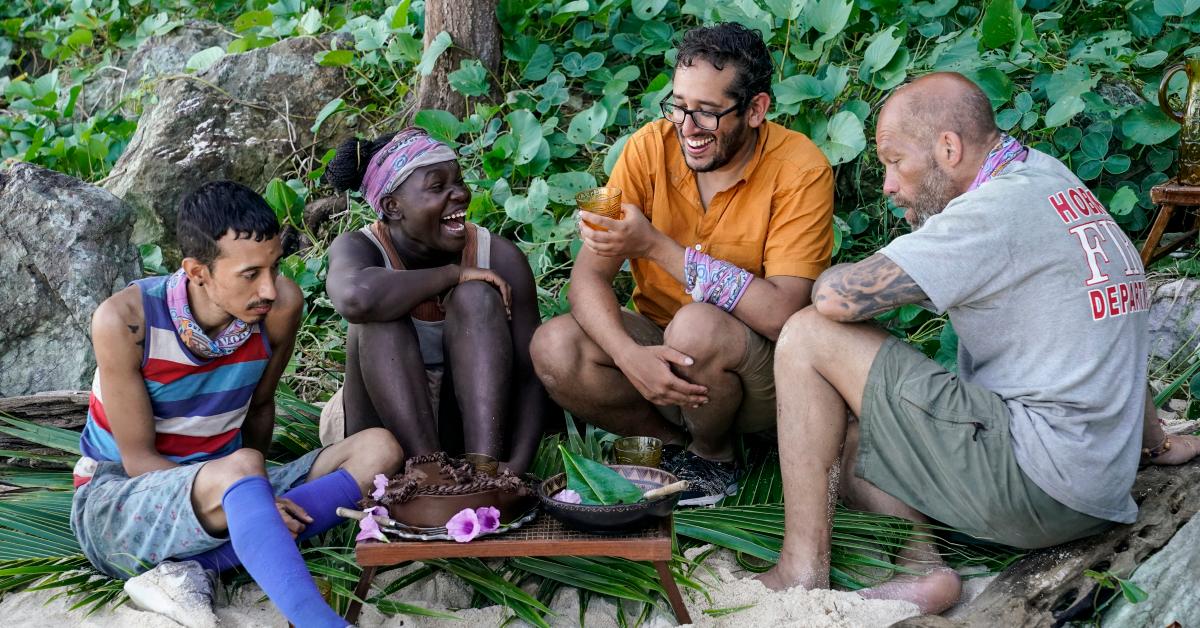 The Survivor Season 42 three-hour finale is finally airing on May 25, and the new era's second winner will be crowned. After a shocking blindside in the penultimate episode, theories about who will win are running rampant. Between expert Survivor podcasters (such as Tyson Apostol and Rob Cesternino) and former players, everyone has ideas about who will win.
Article continues below advertisement
Even avid Survivor fans think they know who will be the Sole Survivor, although Survivor is notoriously adept at keeping spoilers under wraps. Now that we're at the final five — Lindsay, Jonathan, Maryanne, Romeo, and Mike — it feels like this season is anyone's game.
So, who will win Survivor 42? We've compiled all the possibilities, and we spoke exclusively to former contestant Evvie Jagoda about it too.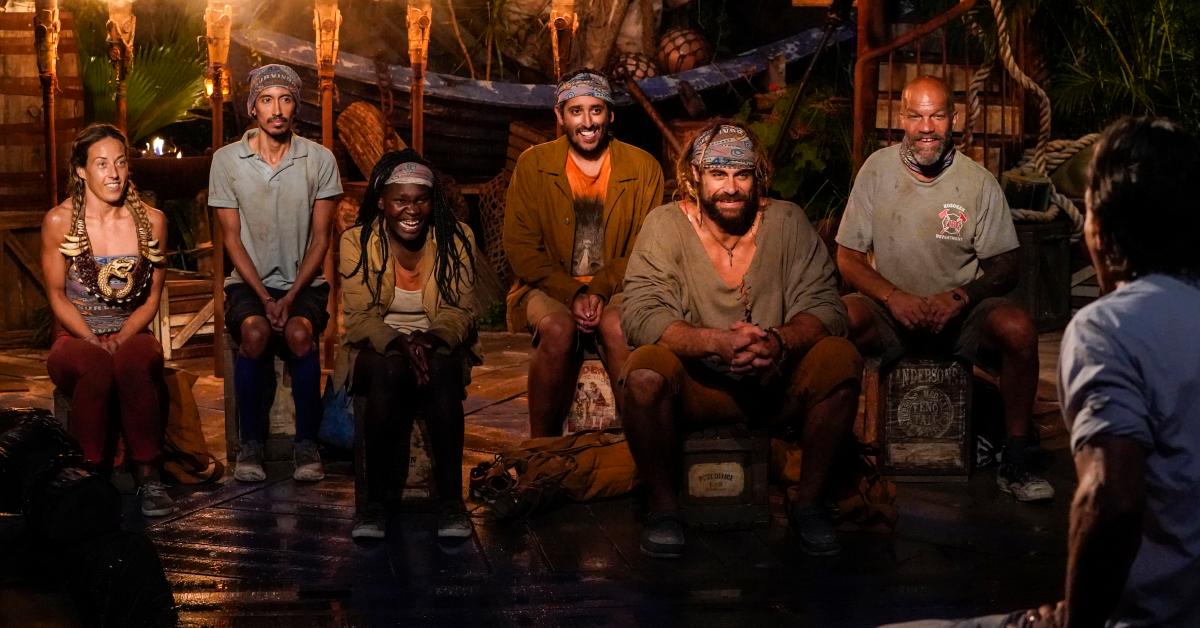 Article continues below advertisement
Maryanne is now the frontrunner to win 'Survivor 42.'
After Maryanne's big move in the second-to-last episode, in which she single-handedly used her extra vote and her sway with Romeo to get Omar out of the game, she's the new frontrunner to win. Not only did she make an incredible move in the eyes of the jury, but she also has an immunity idol that no one knows about that will get her to the Final Four. From there, as long as she can make fire or convince the challenge winner that they have a better chance of beating her, she's in the final three.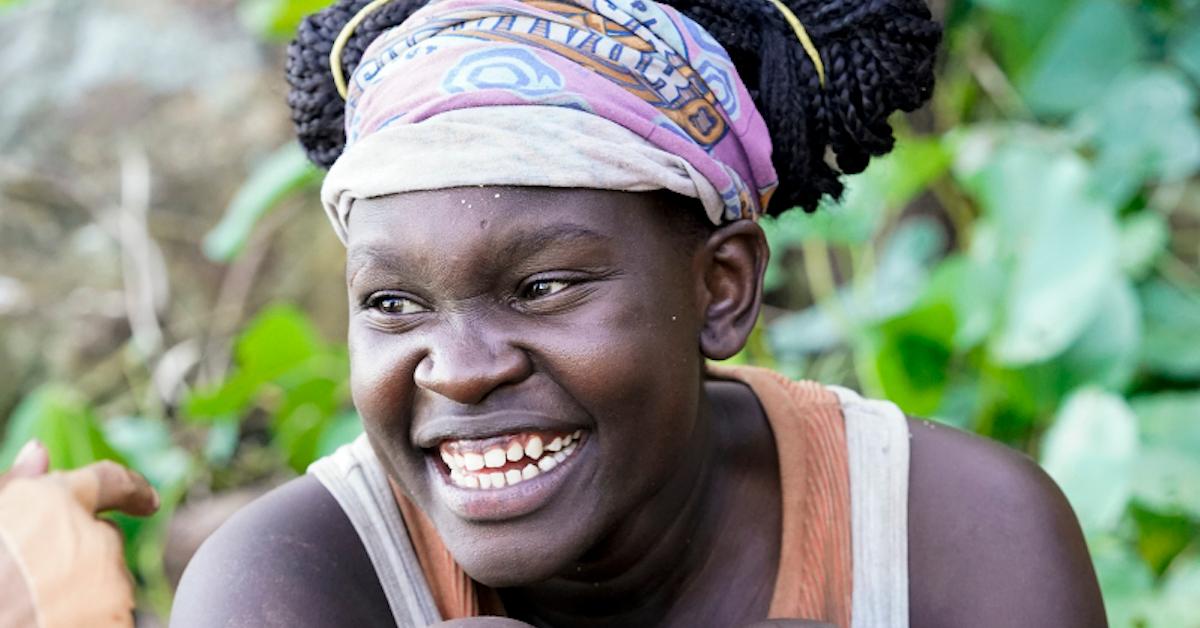 Article continues below advertisement
The amazing thing about this is the fact that Maryanne was not many people's favorite to win when the game started. She's an incredible "character" for television, unlike anyone we've ever seen on Survivor. Her joy and excitement around the game is infectious, and kept her in her despite seemingly being on the bottom. Now by using her advantages in the best way possible, she's best positioned to take the title of Sole Survivor.
Article continues below advertisement
This would make Maryanne the first Black female winner of Survivor since Vecepia Towery more than 20 years ago. Not only that, but unlike many players who get to the end, Maryanne can truly say she played a loyal game until she had to make a big move. In an earlier episode, she explained that she used her "emotions as a weapon," and that actually worked to get her to this point. With the jury on her side, it's now Maryanne's game to lose.
Article continues below advertisement
Former contestant Evvie Jagoda was rooting for Maryanne from the beginning. And now, Evvie's confident in their prediction. "I definitely think that Maryanne is gonna take this one!" they shared exclusively with Distractify. "Last week she was able to pull off a huge move in front of the jury, taking out Omar and getting credit publicly for it from Omar himself."
They continued, "Taking out a huge player, and one who betrayed so many of the jury members, will likely be seen both as a great move and vindicating for the jurors. She also likely will be able to make a flashy idol play at the final five, revealing a secret idol no one knew about. These moves, combined with extreme authenticity and likability, and a proven ability to speak beautifully and passionately at tribal councils will grant Maryanne the crown!"
Article continues below advertisement
There's a path to victory for almost every player still left in the game.
For Maryanne, Lindsay, and Mike, they each have a path to victory. However, none of their paths can include each other. While a final three of these three power players would be exciting to watch, it would also be the toughest vote. Both Maryanne and Mike played expert strategic and social games, while Lindsay was truly an impressive challenge beast with her own social and strategic game.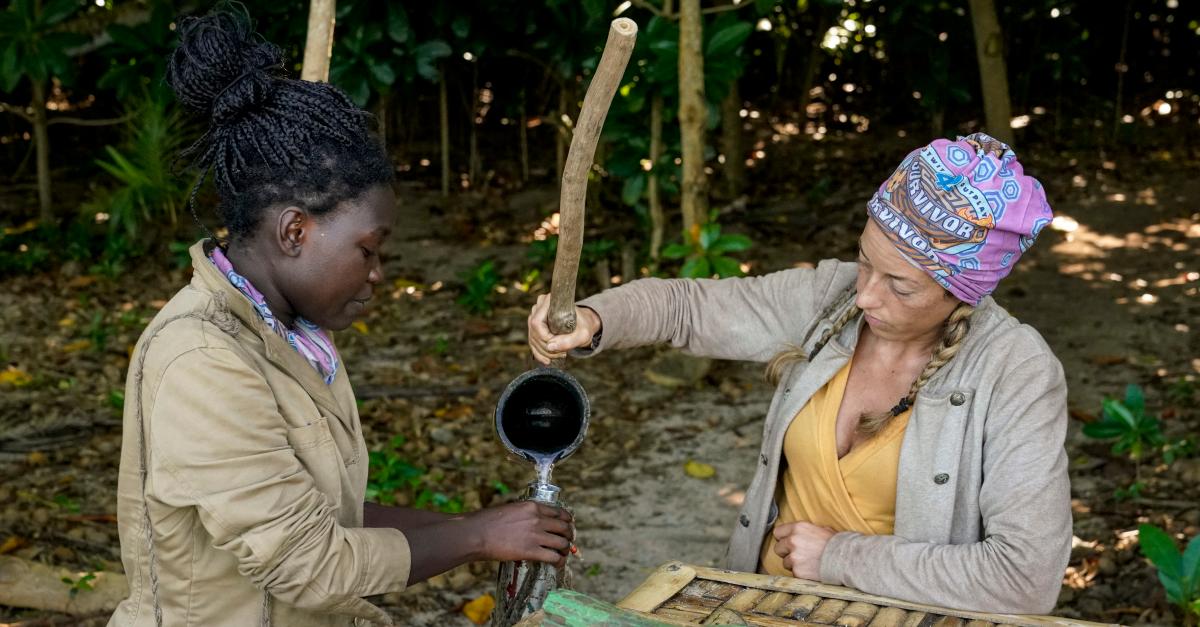 Article continues below advertisement
As far as Jonathan and Romeo go, Romeo seems to be Season 42's "goat," which means everyone thinks they can beat him in the final three. In all fairness, they probably would. Jonathan thinks he has a fair shot at winning, but he's proven throughout the game how poor he is at strategy. In addition, his interpersonal relationships have worsened as the game has continued on.
Article continues below advertisement
If Maryanne can engineer sitting in the final three with Jonathan and Romeo, she has an easy path to victory. But that's the same for Mike and Lindsay. Podcasters and former players Rob Cesternino and Stephen Fishbach also shared on their Know-It-Alls podcast that we're now likely leading up to a Maryanne win. Even Tyson Apostol agrees that it's now Maryanne's game.
On the other hand, while Survivor fans on Reddit seem to agree that Maryanne is now the No. 1 pick to win, Jonathan was the second-favorite player of the week. He and Mike had enough awareness to realize that they were being played by Omar and Lindsay, and they even did enough to make Omar and Lindsay feel safe. Regardless, if Maryanne doesn't win Survivor now, we're going to have a lot of disappointed fans.
Tune into the Survivor Season 42 finale on May 25 at 8 p.m. EST on CBS.