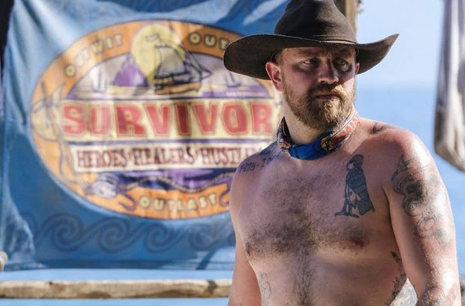 Seriously, What Is Under Ben Driebergen's Bandage on 'Survivor'?
In the long ago time of 2017, Survivor was airing Heroes vs. Healers vs. Hustlers, which was its Season 35. And from that season, we were blessed with Ben Driebergen, a stay-at-home dad from Boise, Idaho who is a former Marine. Ben did not have an easy path to victory, which is why he's one of the top contenders of Season 40, Winners at War.
Article continues below advertisement
Back in Season 35, he used his friendly, but strategic nature to make tons of alliances. But all that work went down the drain when his entire tribe turned on him. In response, he just fought back harder. He found and played idols in three back-to-back-to-back rounds. He then became the first winner of the fire-making competition in the final four. By the time the jury at Tribal Council voted, it was easy to see who deserved the win.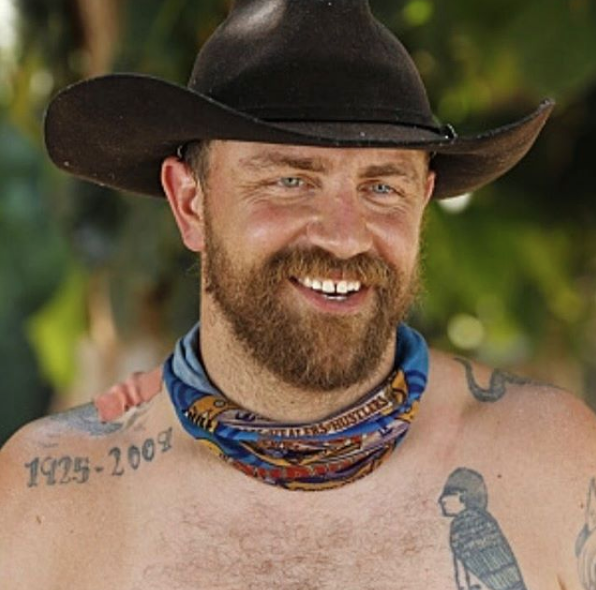 Article continues below advertisement
But despite all of his hard work to get where he got, fans were a little hung up on something else. Ben wore a bandage on his shoulder the entire time he was on screen. The tattoo enthusiast was clearly hiding one of his from the audience. But what was it?
What tattoo is Ben hiding from the 'Survivor' viewers?
Now that Ben is back for Survivor: Winners at War, so is his bandage. Back in 2017, he was inundated with comments about what he was hiding and he seemed to be having fun with it. He took to Twitter to post teaser images and to basically taunt his audience.
Article continues below advertisement
Well, it's been three years since we first met Ben and his bandage and he still hasn't shown us what exactly he's covering. Although the Season 35 winner is fairly active on Instagram and posts quite a few photos of himself and his family, he's never actually posted a photo of the tattoo on his right shoulder. Anytime the tattoo is even slightly in view, it's obscured or just too far away from the camera to get a good look at it.
Article continues below advertisement
Although he's never let us see it, he has addressed what it is.
Typically when a tattoo is blocked on screen, there's two reasons for it: it's obscene or it's copyrighted. Many people guessed that this was the case for Ben's tattoo as well. And they would be correct in their assumption.
Article continues below advertisement
After the Season 35 finale, Ben was asked by podcaster Rob Cesternino what was under that bandage the whole time.
"The band-aid mystery is a tattoo for my grandpa," he said. "He was in the navy and he had a bunch of tractors growing up and his favorite tractor he kept in the garage so his kids, we would always go and play on his tractors."
Although one part of the tattoo, an anchor, was visible on screen, the tractor was not. When Rob pressed Ben to give further information about what was under the bandage, Ben admitted that it was a logo. He then said to think about tractors and then think about a logo you would associate with a tractor and then you'd come to your answer. Which means it's most likely a John Deere logo.