John Mulaney Got a Haircut at 'SNL' Before His Celebrity-Filled Intervention
Who was at John Mulaney's intervention? The comedian opened up about the experience and who was there in his Netflix special, 'Baby J.'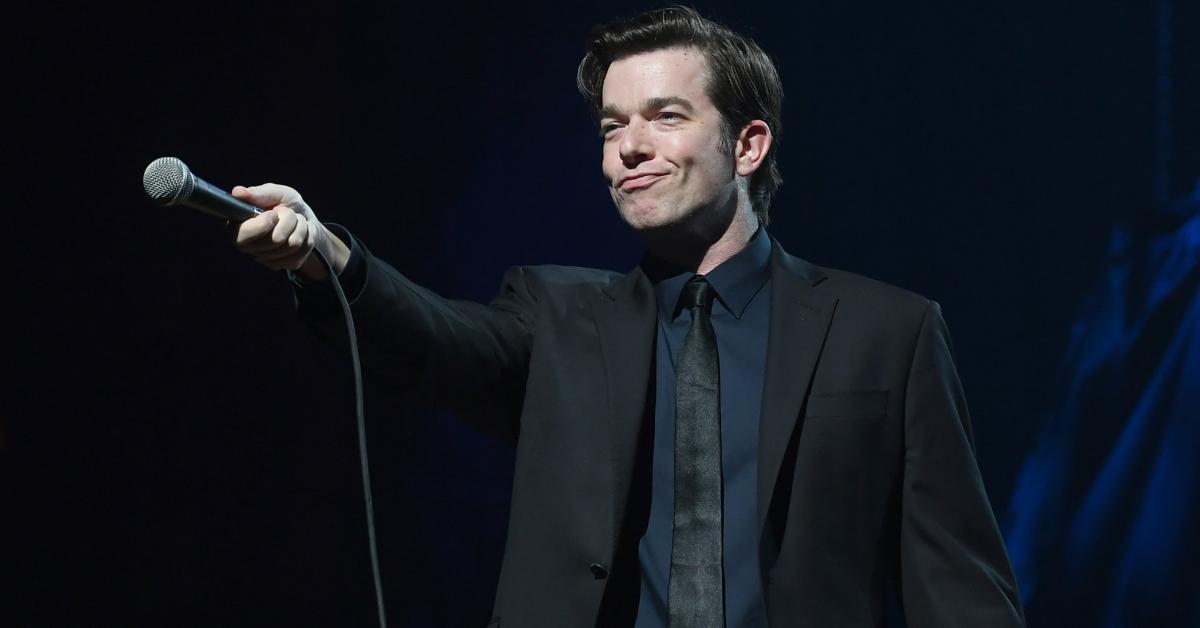 By the time friends and family stage an intervention for a loved one, things have gotten pretty bad. According to Psychology Today, an intervention "uses peer pressure to encourage an addict to admit to his or her problem and then seek appropriate treatment." It's a very emotionally draining process that involves the people in attendance laying out the ways they've been hurt by the addict.
Article continues below advertisement
For comedian John Mulaney, his intervention was a celebrity-filled event made up of hilarious comedians who were anything but funny. It was not the time for jokes. So, who was at John Mulaney's intervention? Here's what we know.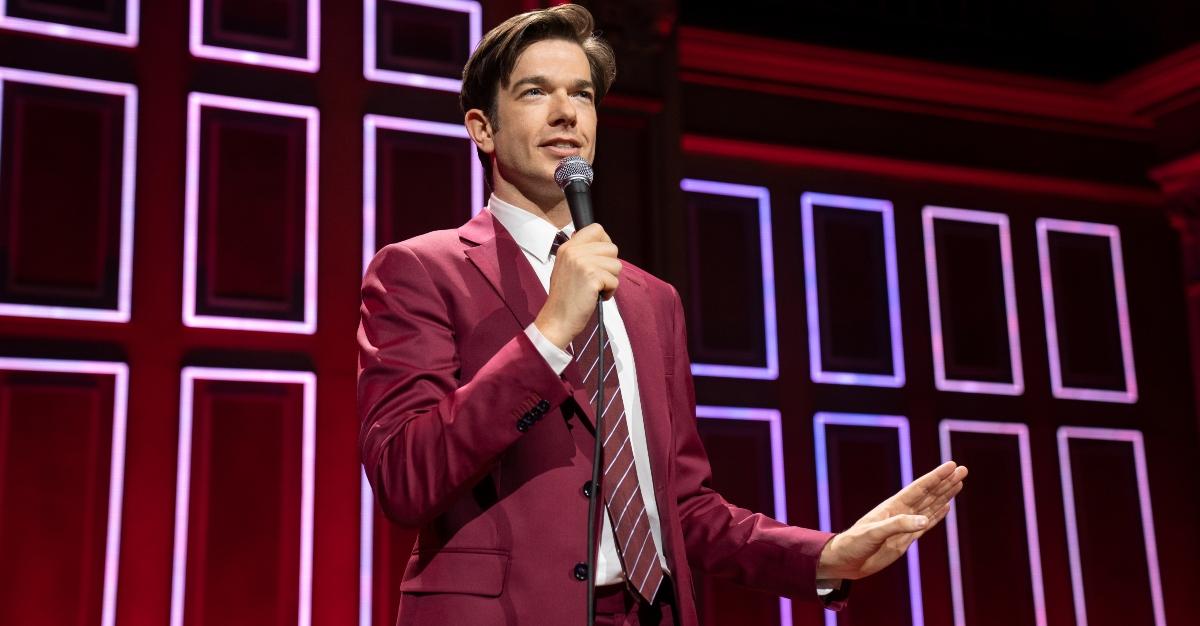 Article continues below advertisement
Who was at John Mulaney's intervention?
In his Baby J Netflix special, John tells the tale of the night his friends staged an intervention for him. On the evening of Dec. 18, 2020, John was "invited over to a friend's apartment for dinner."
Prior to arriving, he made two stops. One was to his drug dealer's house, but the other was to the hair department of Saturday Night Live because he was in need of a haircut. Presumably he did this because most businesses were closed due to the COVID-19 pandemic.
By the time he showed up for "dinner," John was two hours late. He quickly realized the meal was a ruse. "There was no dinner. It was an intervention. For me," he explained in the special.
After being denied a request to head to the bathroom, John reluctantly settled into the intervention. There were 12 people total, six of whom were in-person and six via Zoom. "It was a star-studded intervention. It was a good group ... This is really flattering in its own way," he said.
Article continues below advertisement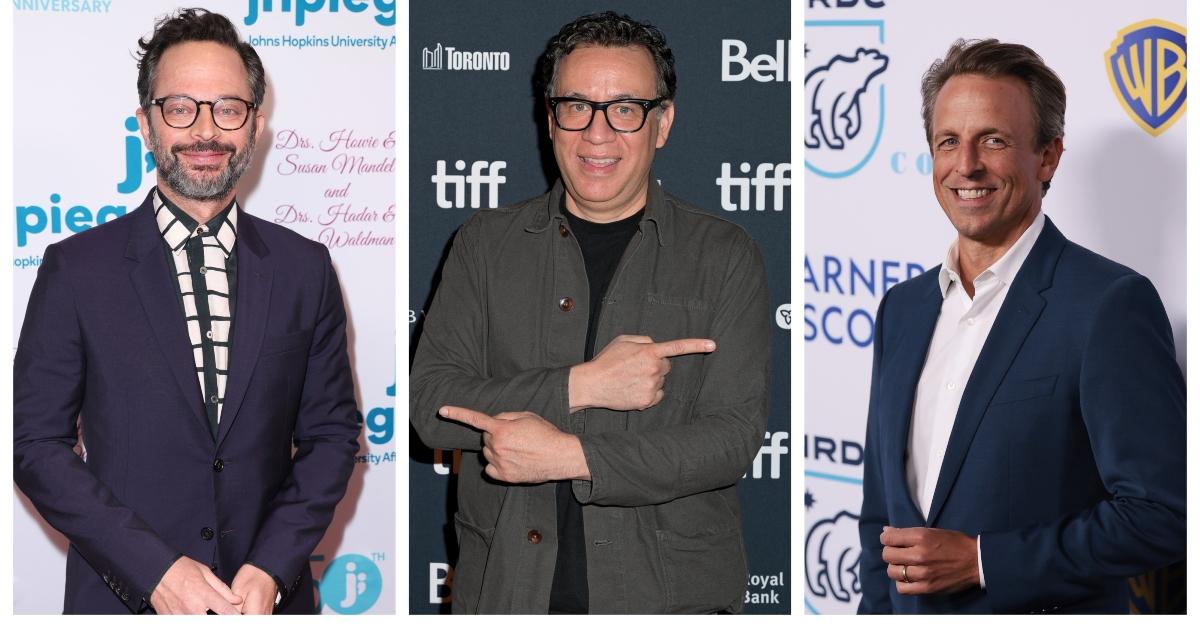 He mentioned Seth Meyers, Fred Armisen, and Nick Kroll, all of whom had "promised each other they wouldn't do bits." They kept that promise. That made things worse for Mulaney who said, "The funniest people in the world are staring at me, refusing to do jokes. It was maddening."
Article continues below advertisement
Is Pete Davidson still friends with John Mulaney? He wasn't at his intervention.
Mulaney agreed to go to rehab and left from the intervention while in possession of a shocking amount of narcotics. "I leave for rehab," Mulaney said. "I have on my person, a full baggie of 30 mg of Adderall, a full baggie of Xanax, 3 grams of cocaine, and $2,000 in cash. I had other plans that weekend." Upon arriving, he was stripped of his drugs and soon fell asleep.
Article continues below advertisement
Pete Davidson was not at the intervention because he was traveling but when he heard what happened, Pete began calling his friend. Apparently Pete is constantly changing his cell phone number so every time he got a new number, John would save it under a different famous person's name. On that night, he was saved as Al Pacino. The nurse shook John awake because who wouldn't want to know that Oscar winner Al Pacino was on the line?
In a September 2021 appearance on Late Night with Seth Meyers, John said he was in rehab for two months. He got out in February 2021 and stayed in a sober living facility for another month and a half. Thanks to his friends, John remains sober. In the special, he acknowledges his gratitude. "They intervened. They confronted me. They totally saved my life."
Baby J is currently streaming on Netflix.