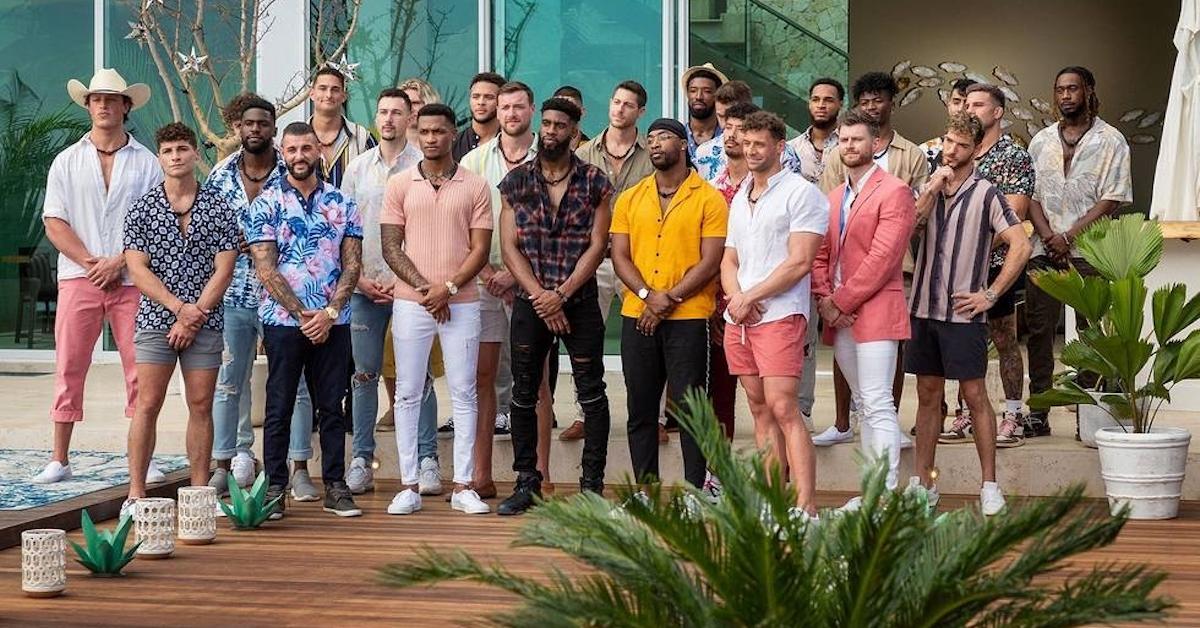 'FBoy Island' Season 2 Wrapped Up with a Shocking Finale (SPOILERS)
Spoiler Alert: This article contains spoilers for Season 2 of FBoy Island.
While fans root for epic love stories and romantic proposals on programs like The Bachelor or Love Is Blind, the HBO Max original, FBoy Island contributes something different to the reality TV dating show genre.
The series follows three leads (each has access to a $100,000 cash prize) who date a group of more than two dozen guys. Half of the men are self-proclaimed FBoys, who don't want relationships, while the rest are "Nice Guys," who are truly looking for a connection.
Article continues below advertisement
At the end of the season, after learning the guys' statuses, the women can each choose to pursue an FBoy, or a Nice Guy. The FBoys can take the $100,000 all to themselves, or they can reform, and decide to split it. The Nice Guys, on the other hand, must split the money with the lead.
On Season 2, Mia Emani Jones, Louise Barnard, and Tamaris Sepulveda took charge, and they worked together to try to determine who was telling the truth, and who was lying to win the money.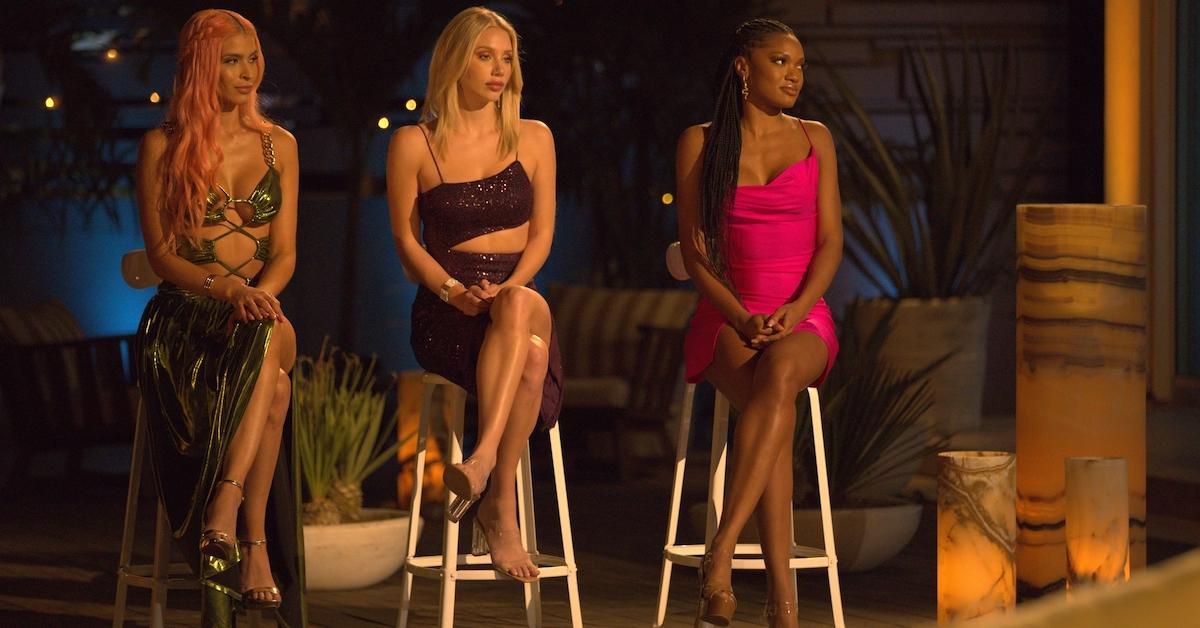 Article continues below advertisement
The final two episodes of the season dropped on the streamer on Aug. 4, and the leading ladies were asked to make their final decisions. Shortly before the final six men entered for the last time, host Nikki Glaser told the leads that they had another option to consider: they could also take the entire $100,000 and run.
Who went home on FBoy Island Season 2? Read on to find out what went down at every elimination.
Who went home on 'FBoy Island' Season 2? Details on what happened in Episodes 1 through 3.
It didn't take long for the three leads to make some tough decisions about who to send packing on FBoy Island Season 2. Once the men are officially eliminated, they reveal whether they initially came in as an FBoy, or as a Nice Guy.
Tamaris, Louise, and Mia each planned to send one guy home on the first episode.
Article continues below advertisement
Contestant John eliminated himself from Mia's line-up before she was able to decide between him and Danny. His exit was abrupt, and he didn't reveal whether he was an FBoy or a Nice Guy before he left.
Louise picked Zach (FBoy) to go home on the Season 2 premiere, and Tamaris selected Lukasz (FBoy) to go to Limbro.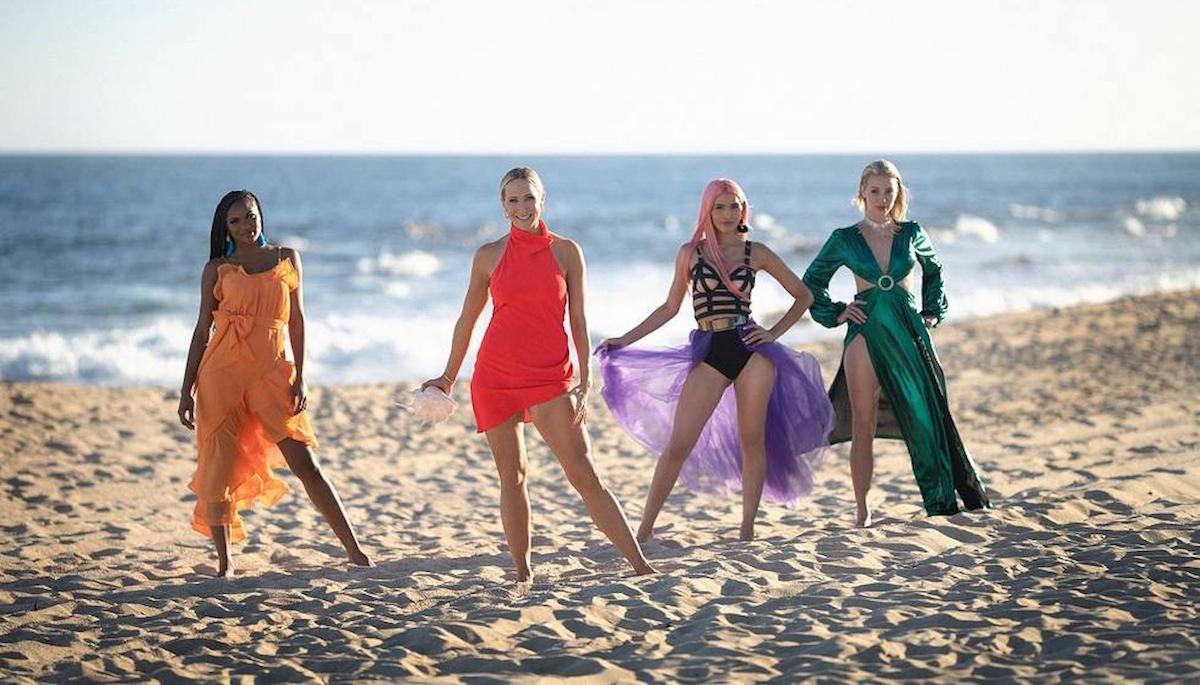 Article continues below advertisement
On the second episode, Tamaris eliminated Nicky P. (FBoy). Mia sent Carlos (Nice Guy) home, while Louise chose to eliminate Nikolay (FBoy). Before Nicky P. left, he shared that he felt bad for Tamaris, and he accused Mikey D. of having a girlfriend.
Mikey D. ended up doing damage control in the third episode to assure Tamaris that he did not have a girlfriend. But, when he was eliminated at the end of the episode (after he asked to go by Michael instead of Mikey), he revealed that he did have a girlfriend, and that she was "fire."
He also confirmed that he was an FBoy, which meant that he'd be headed to Limbro before he'd get to go home.
Louise selected Jared (Nice Guy) while Mia picked Ilon (Nice Guy) to head to Nice Guy Grotto.
By the end of the first batch of episodes, the ladies eliminated five FBoys, and three Nice Guys.
Article continues below advertisement
During the second set of episodes, Tamaris, Mia, and Louise made even more difficult elimination decisions.
After Michael D's shocking revelation, the three leads were concerned that there were more guys who could potentially have girlfriends. All three of the women had to send home two guys during the fourth episode, which meant that they each had to make some tough calls.
Following her steamy hot tub date with Kyland, Louise learned that he had been gossiping about her behind her back. The fourth episode concluded with Louise sending Kyland home, and he subsequently revealed that he, too, also had a girlfriend back home.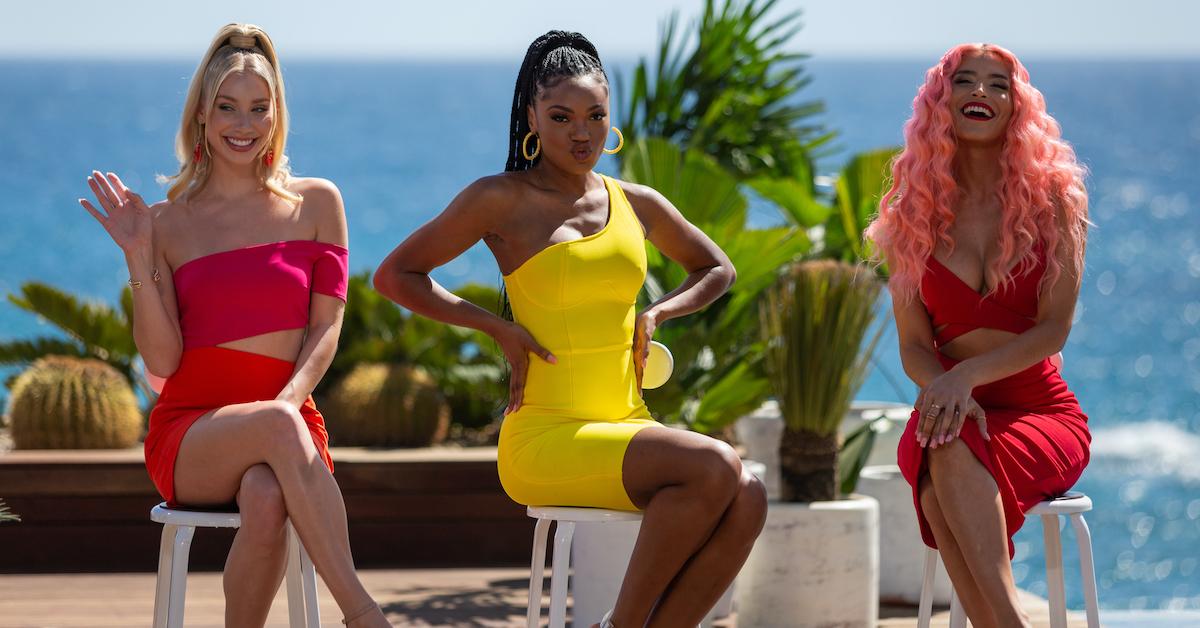 Article continues below advertisement
Unsurprisingly, Kyland came on the show as an FBoy. Louise also selected Noam, another FBoy, to go to Limbro.
Tamaris sent Brant (Nice Guy) and Jeremy (Nice Guy) home, while Mia eliminated Elijah (FBoy) and A.C. (Nice Guy).
On the next episode (Episode 5), Tamaris eliminated Niko (Nice Guy), even though the two had a strong connection. Tamaris had suspected that he might be an FBoy in disguise, but she later found out that wasn't the case. Mia picked DeWayne (Nice Guy), while Louise sent home late arrival Austin (FBoy).
At the end of the sixth episode, which was the last episode to debut on July 21, nobody was sent home. Instead, the ladies found out who was an FBoy, and who was a Nice Guy during the Reveal.
Article continues below advertisement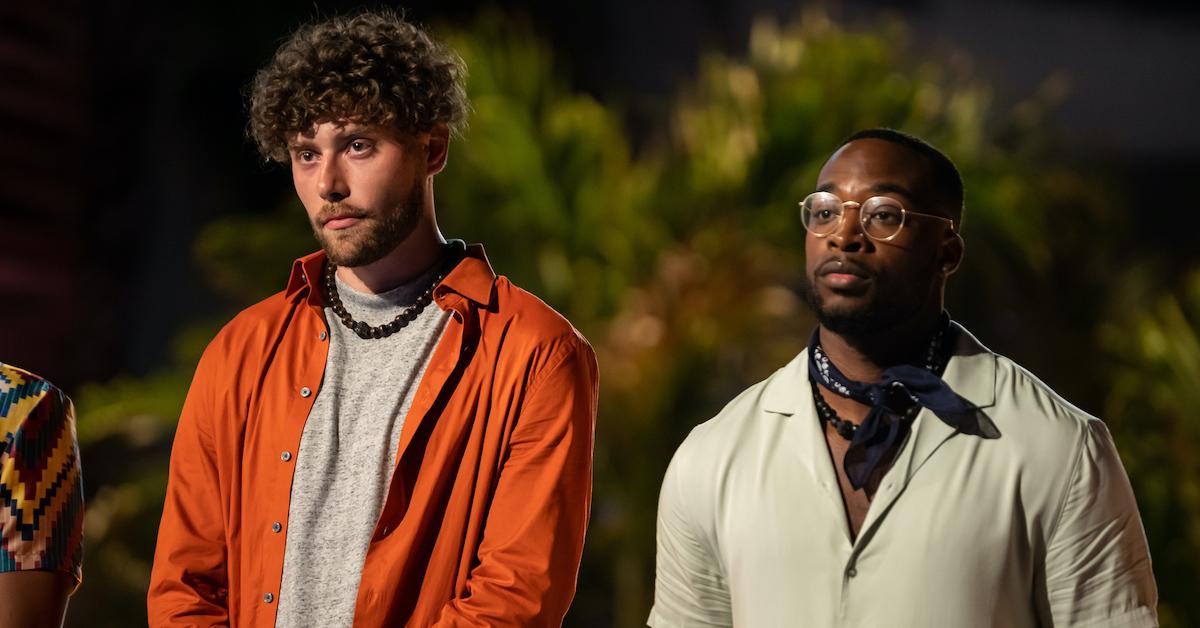 On Episodes 7 and 8, the ladies determined who they'd want to keep for the finale.
Following the big reveal, Mia, Tamaris, and Louise had to decide how much they could really trust their remaining guys. Mia had all FBoys left in her group, while Tamaris' final five all identified as Nice Guys. Louise was the only lead who had a mix of Nice Guys and FBoys.
In the seventh episode, each woman was asked to send home one more guy. Mia picked Braydon, because he had made a comment earlier on in the episode about her judgment. During the elimination, she noted that his insecurities had gotten the best of him.
Article continues below advertisement
The episode wrapped up before Louise or Tamaris made a decision. In the eighth episode, Louise ultimately eliminated Aaron, while Tamaris selected JaBriane to go to Nice Guy Grotto.
At the end of the eighth episode, there was another elimination — and it was the last one before the finale. Tamaris eliminated Nice Guy Asante (which meant that Tom and Casey were in her final two).
Mia picked Danny and Peter to be her finalists, which left FBoy Kian out of the finale. He was sent to Limbro after his elimination. Louise didn't choose FBoy Nick W., so he was eliminated as well.
Article continues below advertisement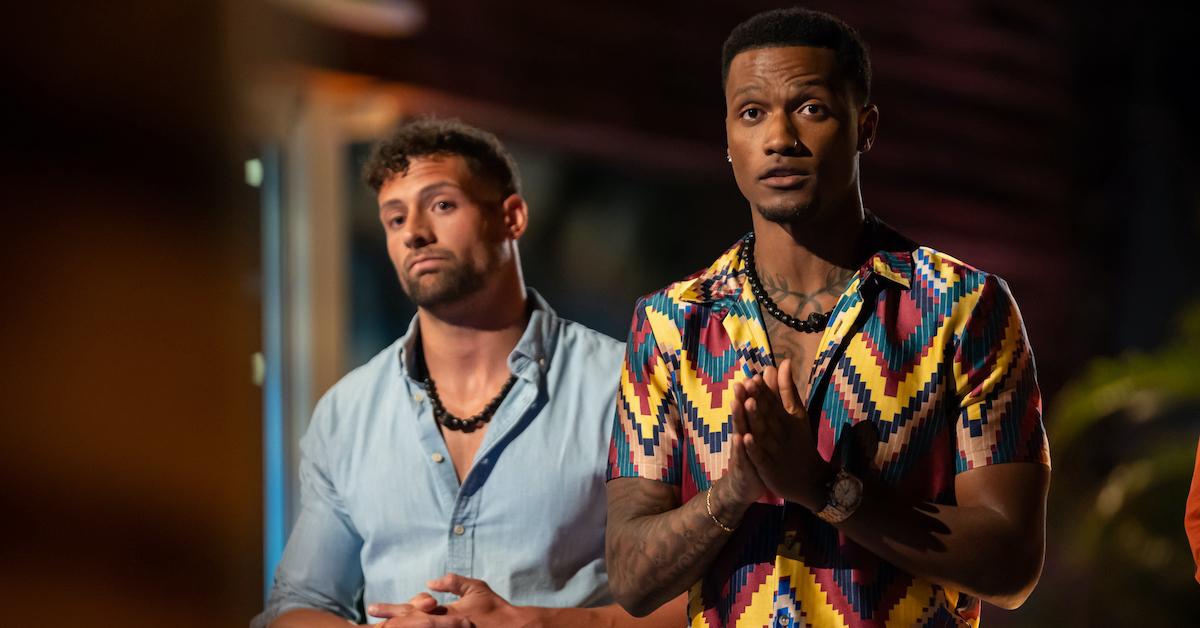 In the finale, the leads made shocking decisions — but they all walked away with some prize money.
During the Mansplain in the penultimate episode, the eliminated guys had the opportunity to share all of the good things and bad things they learned about the six remaining men when they were in the main house.
Tamaris got to see Nice Guy Niko Pilalis for the first time since she sent him home, and she realized that she still had feelings for him. She decided to swap him out in her Final 2 for Tom Carnifax.
Though the guys didn't have the nicest things to say about Louise's frontrunner, Mercedes, they gushed about her other finalist, Benedict.
Article continues below advertisement
Mia, who only had FBoys left, had to hear some unsettling things about Danny (which he denied were true).
In the following episode, the finale, the ladies had to make difficult decisions.
Louise decided to choose FBoy Mercedes, and he ended up splitting the money with her. Benedict, therefore, was eliminated.
Mia also picked love, and she selected reformed FBoy Peter in her finale. He also split the money. Her other final guy, Danny, wasn't pleased with her decision (and now he won't trust a Gemini again).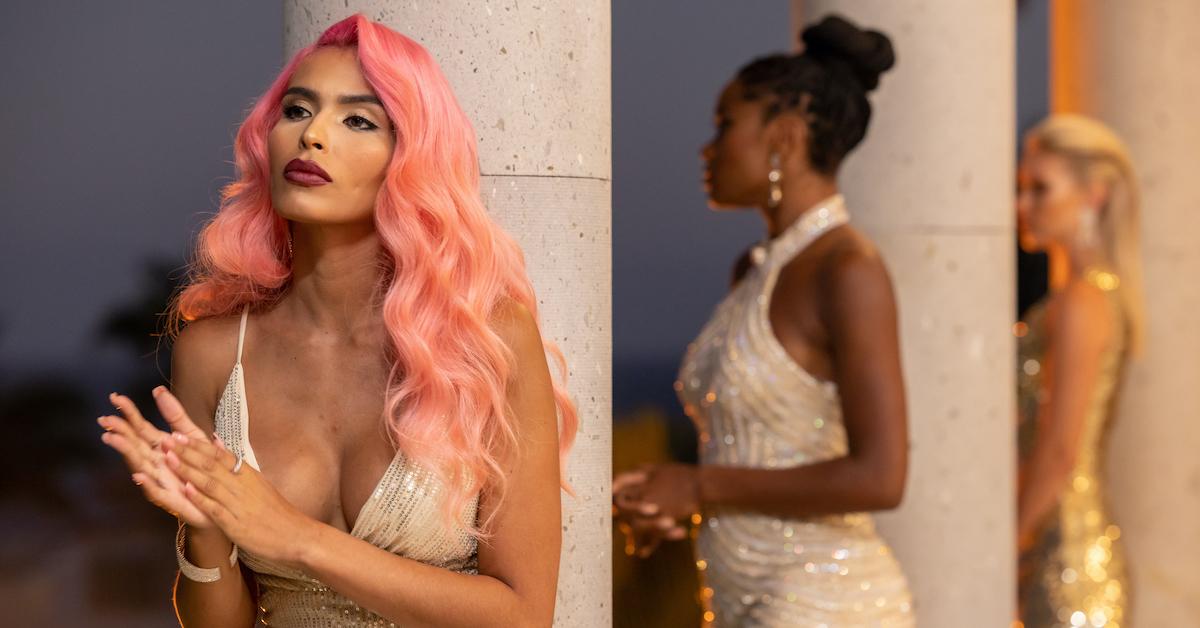 Tamaris went with her gut, too, and she chose herself. After realizing that her connections with Casey and Niko weren't strong enough to last in the outside world, Tamaris announced that she was an FGirl — and she took the entire $100,000 prize.
All 10 episodes of FBoy Island are available to stream on HBO Max now.