Are Any of the 'FBoy Island' Season 1 Couples Still Together?
Two of the three women on Season 1 of 'FBoy Island' walked away from the island in a relationship — but are any of those couples still together?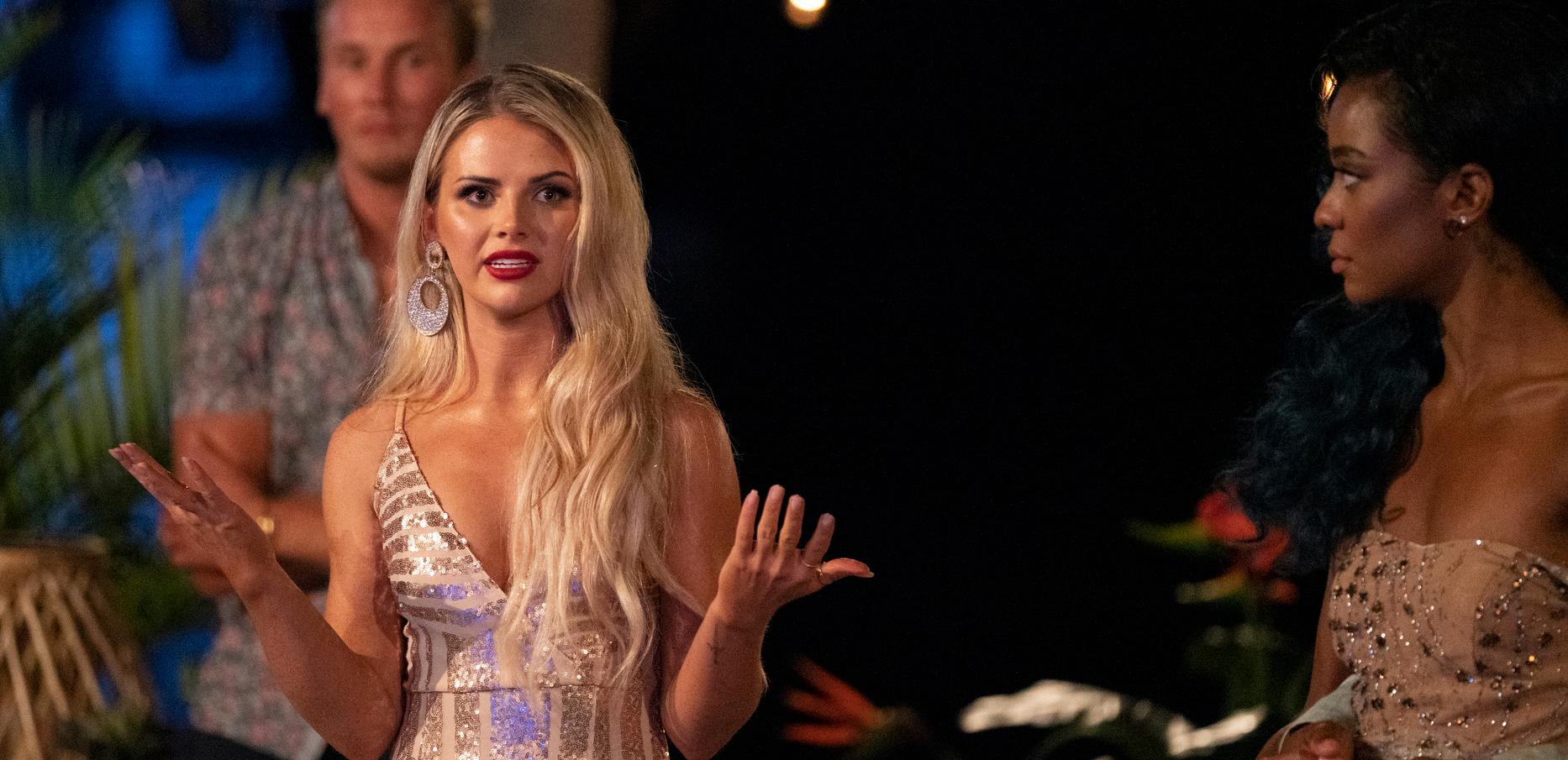 Spoiler Alert: This article contains significant spoilers for Season 1 of FBoy Island.
The inaugural season of the new HBO Max original FBoy Island saw three women choose a partner out of 24 men — 12 were nice guys and 12 were self-proclaimed FBoys. These women had to navigate the lies and deception of the FBoys on the island to find a nice guy to settle down with (or a reformed FBoy to put all her trust in).
Article continues below advertisement
While Sarah Emig, CJ Franco, and Nakia Renee made their final decisions months ago, since Season 2 is set to debut on July 14, fans may want to check in to see if any of the Season 1 leads are still with their final men. Are any of the couples from Season 1 still together?
1. CJ Franco and "New" Jarred Evans (Split)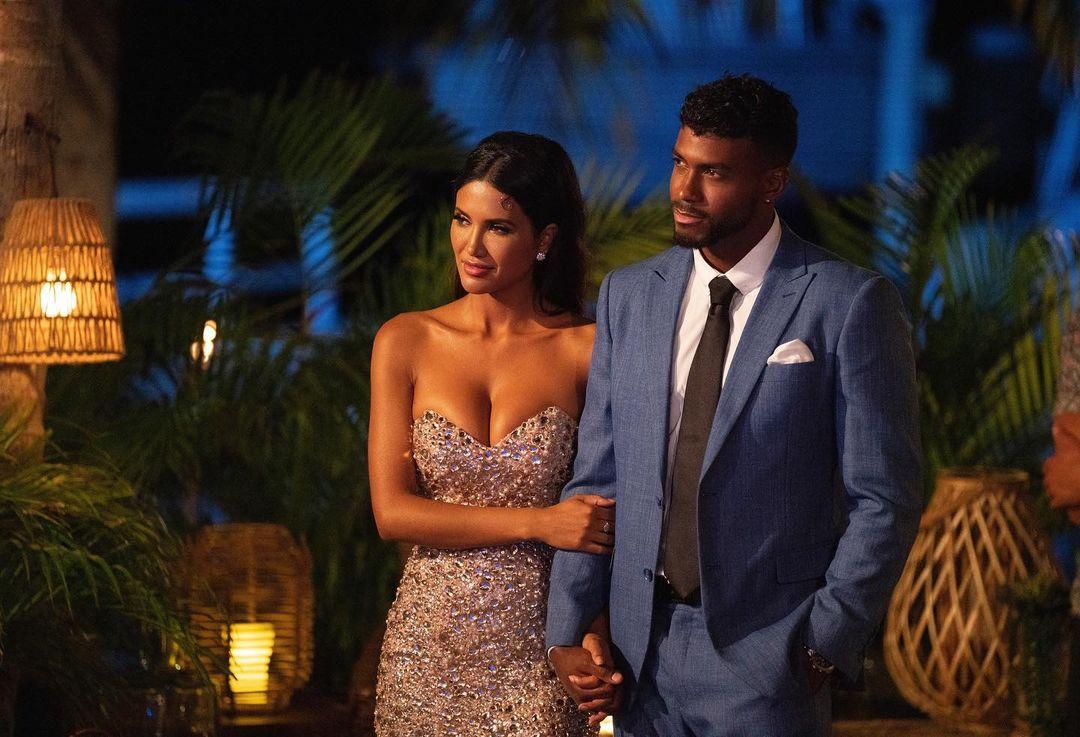 After the connection CJ and Casey Johnson shared throughout the season deepened, viewers were positive she would go for the FBoy (though he had been eliminated before coming back). But, in arguably the biggest twist of the season, CJ decided to choose Jarred, letting go of the up and down relationship she'd had in favor of a nice guy.
Article continues below advertisement
Though they interacted with one another on social media after the finale aired, CJ and Jarred are no longer together. Jarred confirmed that he is dating someone else when he shared a post on Instagram with a special someone on Valentine's Day.
2. Nakia Renee and "OG" Jared Motley (Split)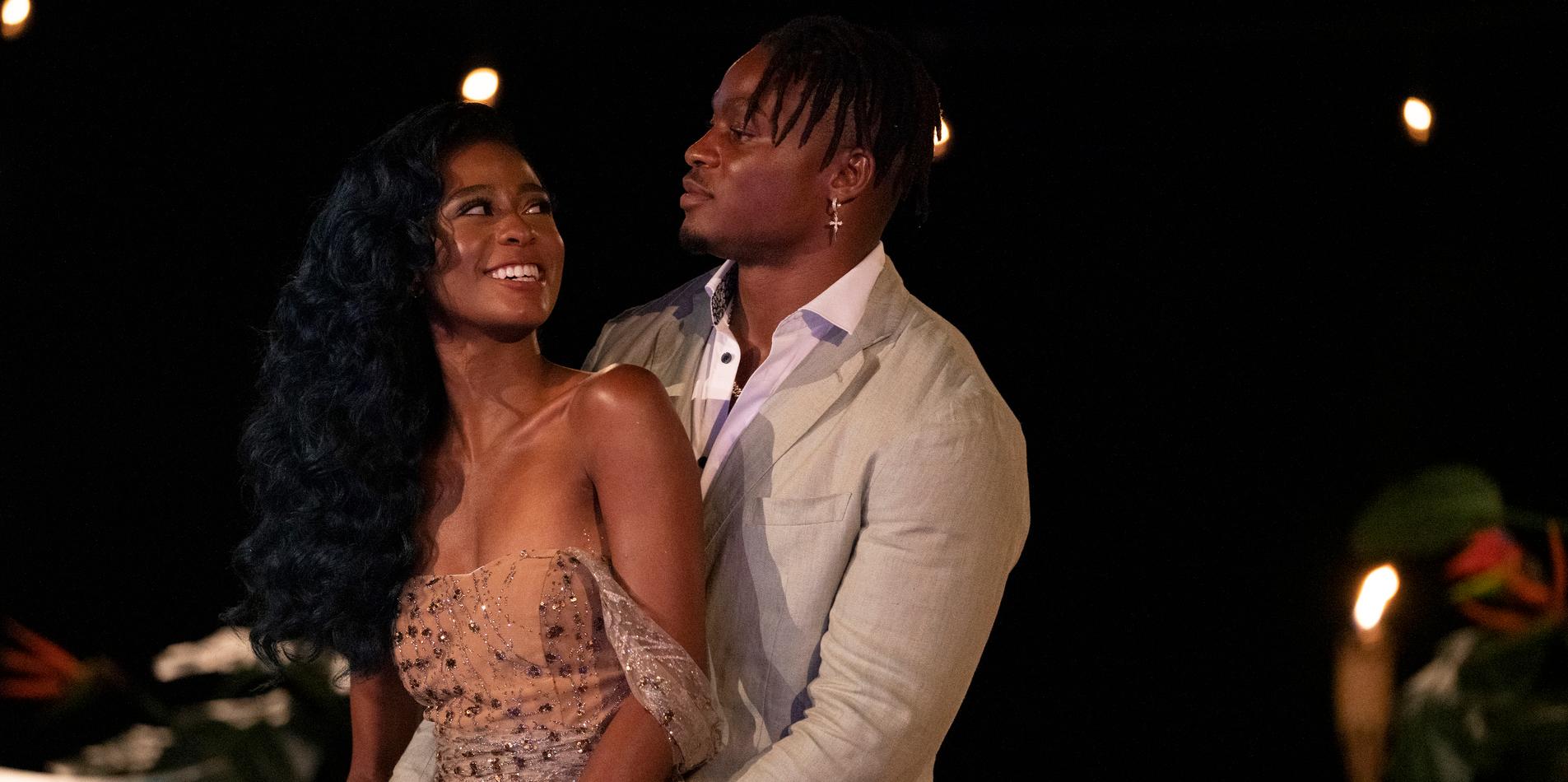 Like Sarah, Nakia took a risk in choosing an FBoy in the end, giving him the opportunity to split the $100,000 prize with her or keep it all to himself. But OG Jared shocked the audience when he stayed true to his word and agreed to split the prize with Nakia, choosing to continue their relationship beyond the island.
Nakia confirmed in a Reddit video that the two were not together in September 2021.
Article continues below advertisement
"Things didn't work out between him and I. We're kind of going in two different directions as far as like what we want. It was a real relationship. It was not just for the camera," she said in the video, per Us Weekly. "Just like in any other real relationship he tried, I tried, and it just didn't work."
3. Sarah Emig and Garrett Morosky (Not Together)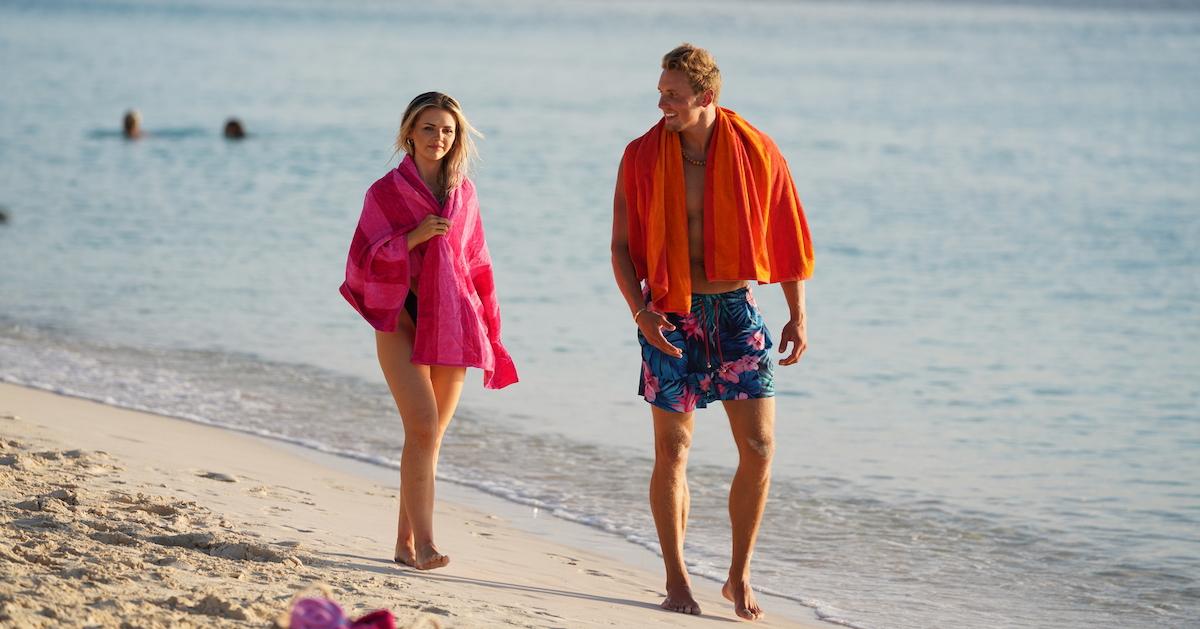 Sarah, who was the third lead on Season 1, picked FBoy Garrett on the finale episode. Garrett proved that he hadn't changed his FBoy ways when he decided to take the entire $100,000 prize for himself.
In the final twist of the season, host Nikki Glaser revealed that the money, instead, would go to a charity of Sarah's choosing. The twist was meant to serve as a lesson to Garrett to focus on being a better guy.
Unsurprisingly, after Garrett betrayed Sarah on TV, the two did not reconcile.
Article continues below advertisement
4. Garrett Morosky and Casey Johnson (Still Best Friends)
OK, so Garrett and Casey didn't actually leave the island in a relationship, but their bromance was one of the strongest connections of the season. At the end of the Season 1 finale, an end card said Garrett couldn't sponsor Casey's move (since the $100,000 he was supposed to have won for ending things with Sarah was instead donated to charity), but the two boys have seen each other since the season ended.
You really shouldn't be surprised that their bond lasted long after filming wrapped. On Instagram, Garrett made a heartfelt post the first time he and Casey got together — proving the bromance lives on.
Article continues below advertisement
"Honestly bro I thought you were a goof," Garrett wrote of meeting Casey for the first time. "Then after calling each others [sic] room every day for 18 days straight and scheming about [FBoy Island] you reminded me so much of my little cousin. You have a huge heart and you literally had me peeing laughing the entire time we were filming. You even taught me some things about myself that I was never aware of. You hold me accountable to be a better human and for that I will always have your back."
Season 1 of FBoy Island is now streaming on HBO Max. The second season will premiere on the streamer on July 14. New episodes will drop each Thursday through Aug. 4.