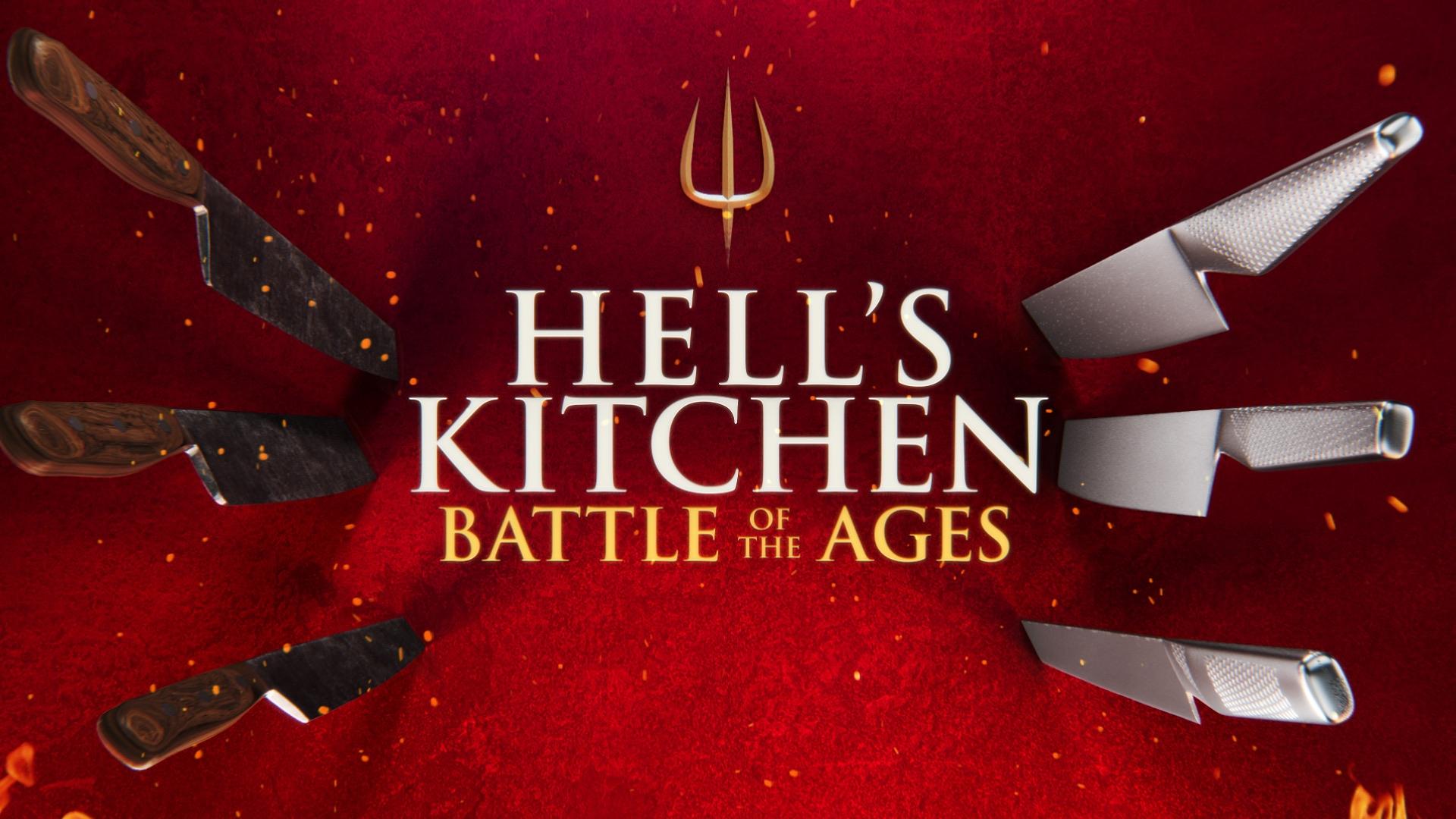 Find out Who Handed Over Their Jacket Tonight on 'Hell's Kitchen' Season 21 (SPOILERS)
Spoiler alert: This article contains spoilers for Season 21 of Hell's Kitchen.
We don't know about you, but we actually get chills every time we hear chef Gordon Ramsay scream, yell, and ultimately lose his patience. When he kicks out an entire team during dinner service, we feel on top of the world. To us, that's Gordon at his best, and we can't wait to see the 55-year-old Brit back in his prime during the 21st season of Hell's Kitchen.
Article continues below advertisement
Although there have been a few changes for Season 21 (the cheftestants have been divided by age instead of gender), one thing that remains the same. All 18 chefs will compete for the position of head chef at one of Gordon Ramsay's restaurants. (This season, it's Hell's Kitchen at Caesars in Atlantic City.) Now, besides the intense competition, viewers can expect to see many shocking eliminations.
So, who went home so far on Season 21 of Hell's Kitchen? Keep reading to find out.
Article continues below advertisement
Oct. 6, 2022: Charlene Sherman and Zeus Gordiany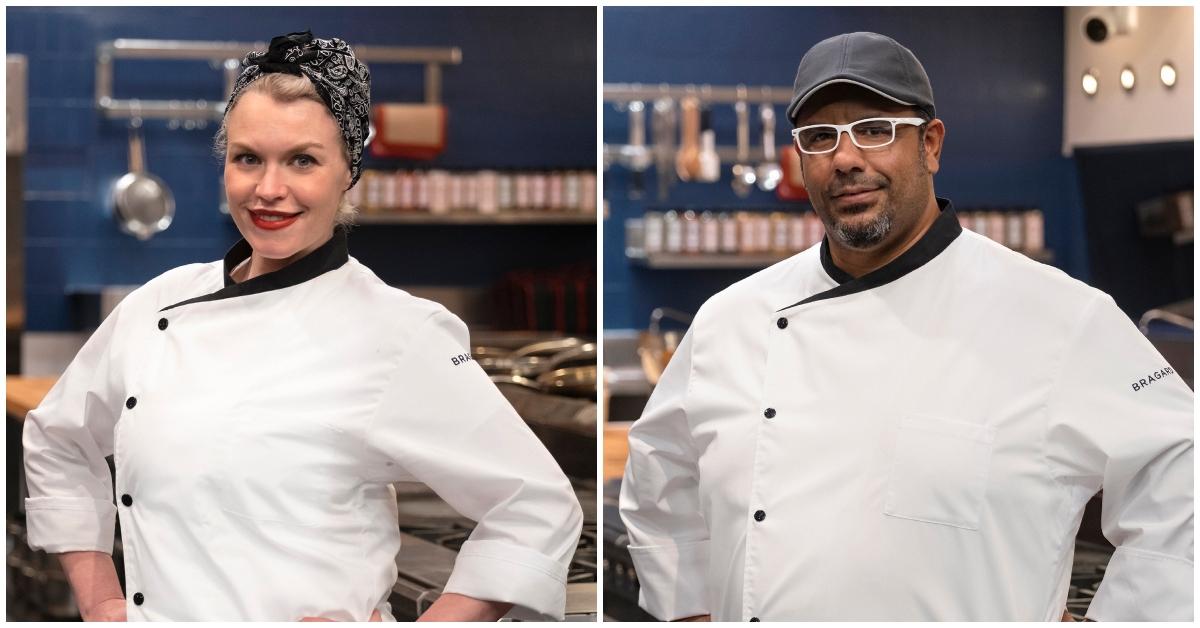 After a premiere episode in which no one was sent home, the first chef to be eliminated on Season 21 was Charlene Sherman, a 40-year-old private chef from Worland, Wyo.
During the first dinner service, the Blue Team did not communicate well. As a result, Gordon kicked them out. The two chefs put up for elimination were Charlene and Billy since they failed at the meat station with severe mistakes. In the end, Charlene handed over her jacket and became the first cheftestant eliminated from the competition.
But the eliminations in Episode 2 didn't stop there. Just as Gordon was about to decide who to send home, Zeus raised his hand and suggested he be on the chopping block since he screwed up the pasta.
After ordering the 48-year-old executive chef back to the line, Gordon sent Charlene out the door. However, he soon called Zeus forward and said, "If you are willing to give up your spot so easily, you do not deserve to be here."
Article continues below advertisement
Oct. 13, 2022: O'Shay Lolley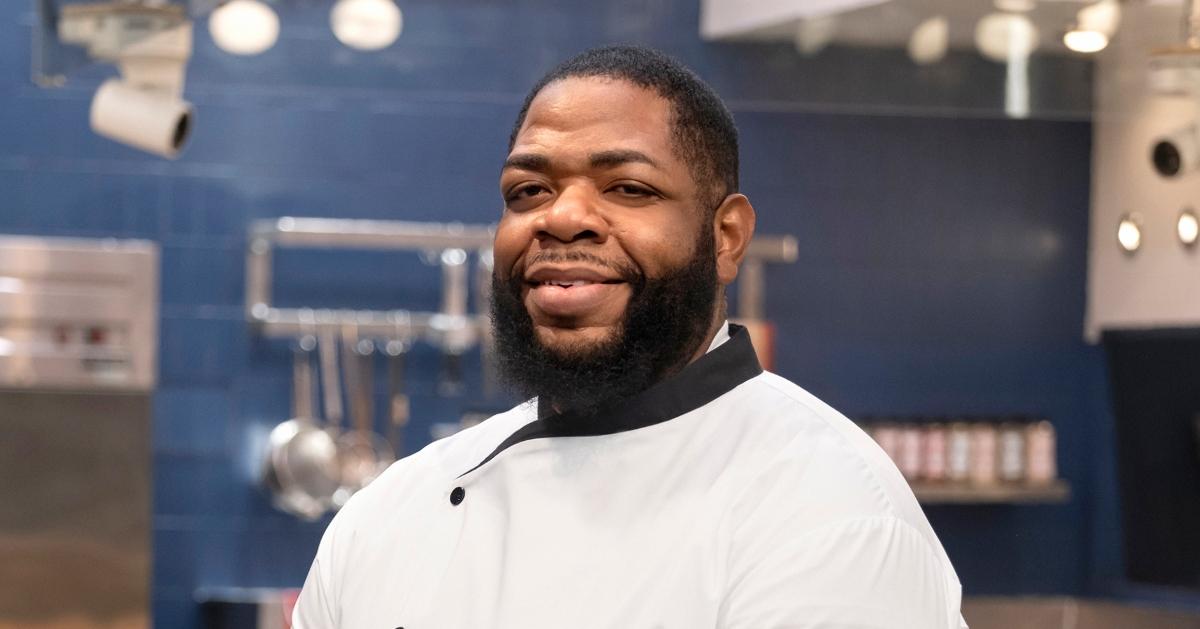 It was yet another hit for the 40-year-olds when O'Shay Lolley became the third person to be eliminated from Season 21. After being knocked out during the lobster challenge earlier in the episode, O'Shay struggled during dinner service, serving up raw NY strip. Following a team discussion, O'Shay and Nicole were nominated for elimination by their fellow teammates, but it was O'Shay who Gordon chose to send home for his lack of fight.
Article continues below advertisement
Oct. 20, 2022: Nicole Gomez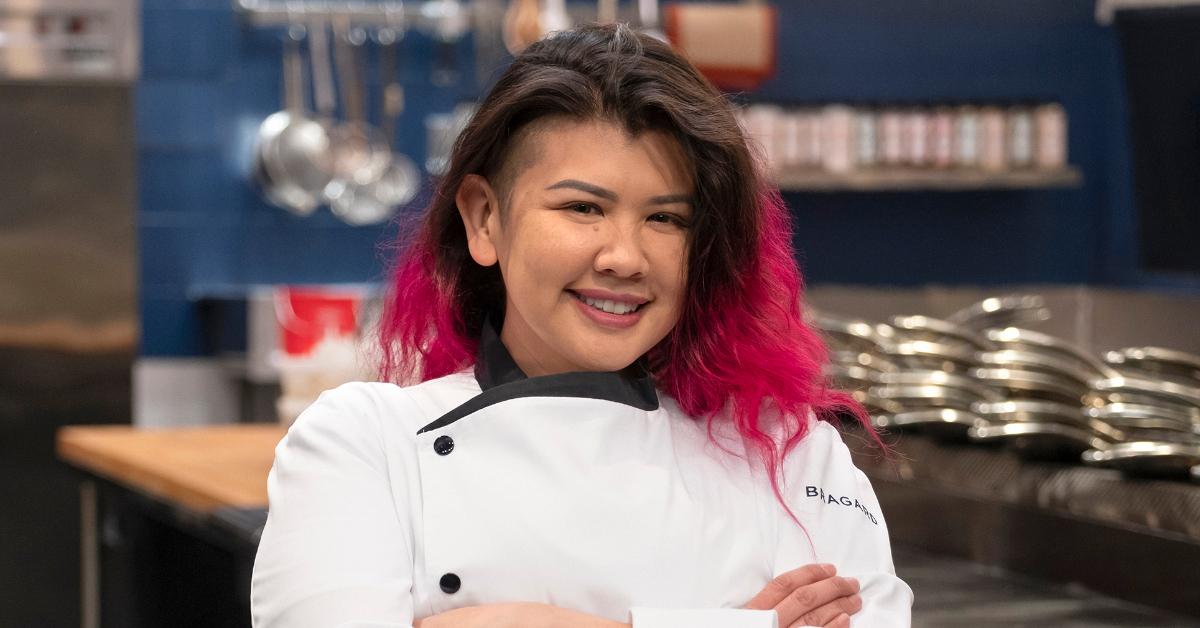 On Oct. 20's episode of Hell's Kitchen, viewers watched as the teams, who were previously split into groups based on age, were redivided up by gender. Unfortunately, things didn't go so well for the ladies. After losing a slider challenge, dinner service went even more poorly. Gordon kicked the women out of the kitchen and told the team to nominate three chefs for elimination. The team chose Alyssa for sending out raw lamb, Mindy for failing at the fish station, and Nicole for not stepping up when she should have.
Ultimately, Gordon decided that Nicole lacked passion and told her to turn in her chef's coat.
Article continues below advertisement
Oct. 27, 2022: No one!
After the first dinner service of the season that actually went fairly well for both teams, Gordon apparently didn't have it in his heart to send anyone home. Though the men put Billy, Vlad, and Alejandro up for elimination, Gordon told them all to get back in line.
Article continues below advertisement
Nov. 10, 2022: Billy Trudsoe and Alyssa Osinga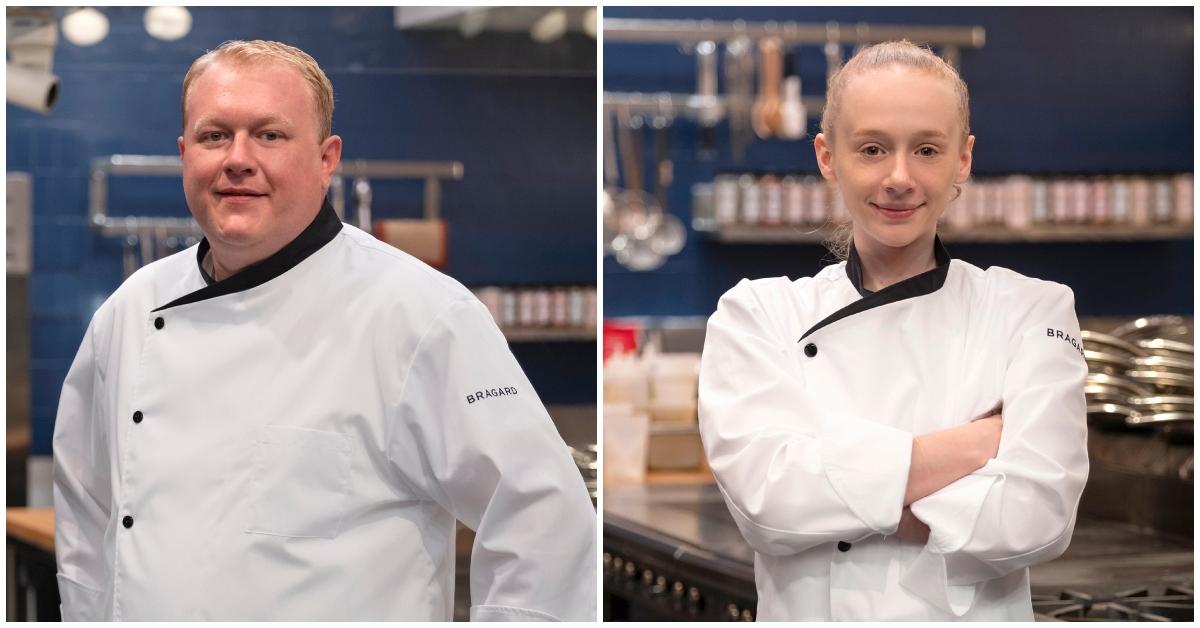 On the Nov. 10 episode of Hell's Kitchen, Season 20 winner Trenton and his soon-to-be-wife, Macy, challenged the chefs to create their upcoming wedding menu. Friends and family attended the dinner, as did some familiar faces from previous seasons.
Unfortunately, dinner service didn't go well for either team. Gordon eventually kicked both sides out of the kitchen and tasked them with each putting two chefs up for elimination.
The Red Team nominated Alyssa for her lack of confidence and communication, along with Sommer for serving up raw chicken again and again. The Blue Team nominated Billy for being unable take charge of his own dish, and Abe for putting the whole team behind with his work at the fish station.
Ultimately, Gordon decided that both Billy and Alyssa didn't have what it takes, and told them to hand over their chef's coats.
Article continues below advertisement
Nov. 17, 2022: Mindy Livengood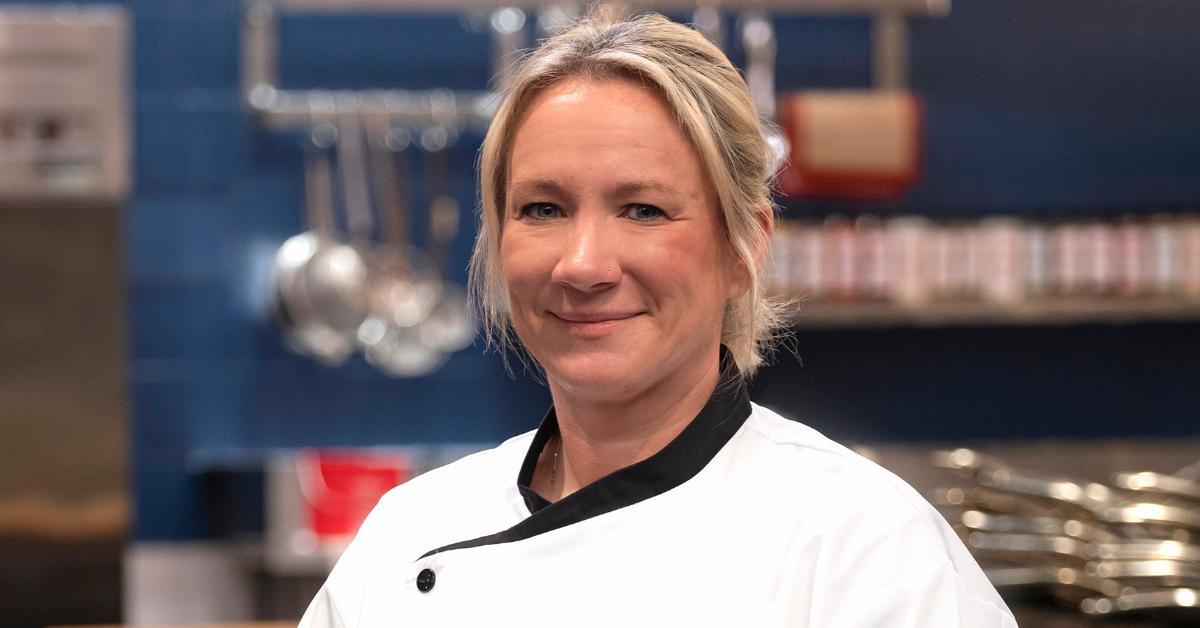 In the Nov. 17 episode, both teams finished dinner service without getting kicked out of the kitchen, and even Gordon said it was their best service yet. But because neither team was a clear winner, both were tasked with putting two people up for elimination.
The Red Team nominated Mindy for shutting down and lacking leadership, and Ileana for her lack of consistency across challenges. Meanwhile, the Blue Team nominated Abe for slowing everyone down in the kitchen, and Sakari for serving raw lamb.
Though he admitted it was a tough decision, Gordon chose to send Mindy home. However, he left her with some uplifting words, telling her that he respects her decision to change careers and become a chef, saying that she made the right choice.
Article continues below advertisement
Dec. 1, 2022: Ileana D'Silva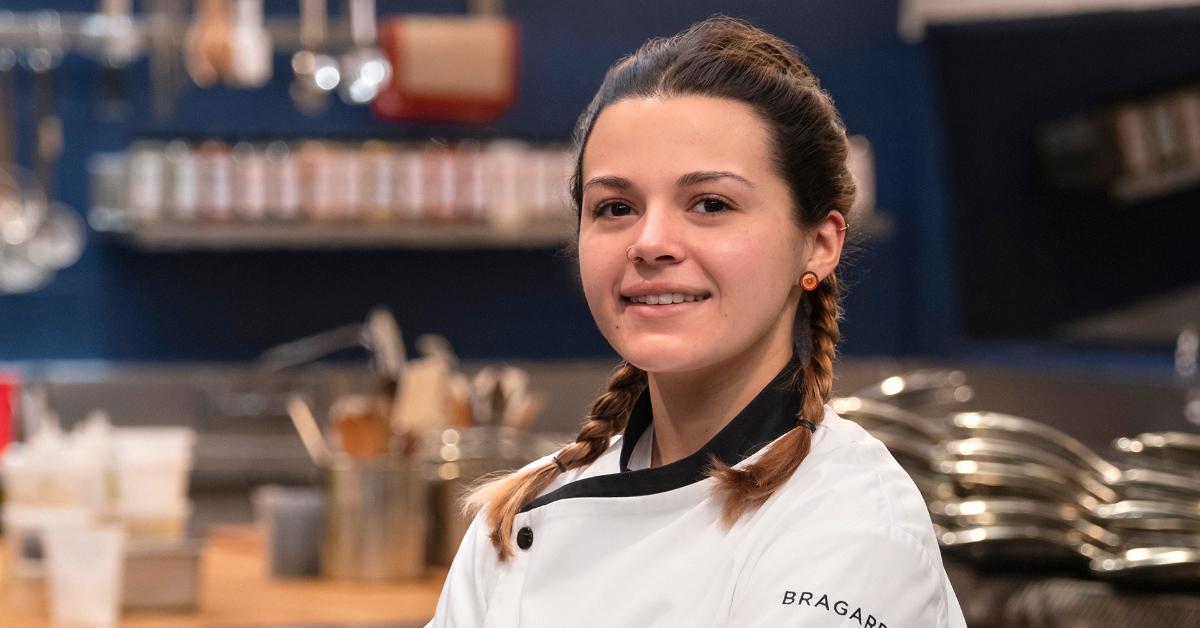 In the Dec. 1 episode of Hell's Kitchen, the chefs had to step up to compete one-on-one in a game show in order to earn ingredients in which to make a dish with game meat. Later, the five chefs who chose to drop their dishes from being judged — Tara, Ileana, Alex, Alejandro, and Vlad — were forced to cook a chicken dish for their lives, as the remaining chefs watched from a TV in the lounge.
During judging, it came down to Ileana and Vlad on the chopping block. Gordon criticized Ileana for eggplant puree that was too thick and too sweet, while Vlad's soggy mushrooms didn't live up to Gordon's standards. In the end, Gordon asked Ileana to hand over her chef's coat.
Article continues below advertisement
Who will be the next chef to go home? Tune in each week to find out, or check back here for updates!
Hells Kitchen: Battle of the Ages airs on Thursdays at 8 p.m. EST on Fox.