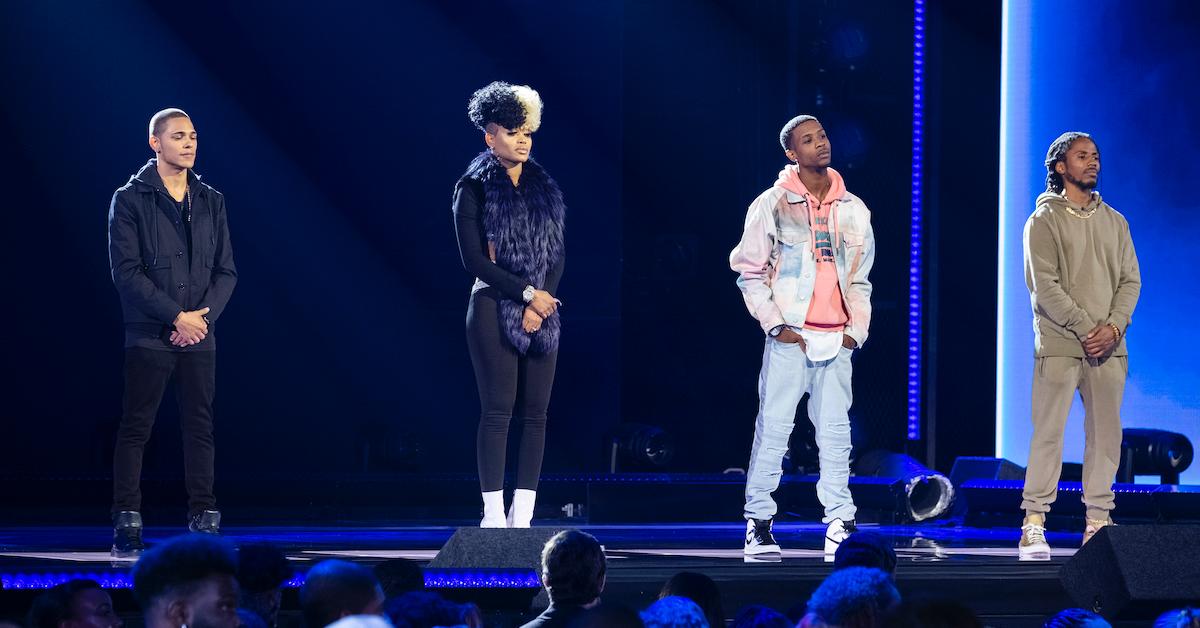 Who Won Season 1 of 'Rhythm + Flow'? (Spoilers!)
Who won 'Rhythm and Flow'? It's been a wild search for the best new hip-hop artist. Find out who won the Cardi B, T.I. and Chance the Rapper show.
*Warning: This story contains spoilers for Season 1 of Netflix's Rhythm + Flow*
Netflix's first-of-its-kind hip-hop competition series Rhythm + Flow has been a wild ride we've been adoring following along week by week.
Article continues below advertisement
The nationwide search for America's best emerging hip-hop artist is hosted by Cardi B, T.I. and Chance the Rapper, though several even more notable names from the industry hop on as guest judges throughout the 10-episode series.
Whether you've been watching diligently or just caught a few episodes here and there, we have some spoilers regarding the winner of Rhythm + Flow. So, who won the $250,000 grand prize and a Spotify RapCaviar feature? Keep reading to find out!
Article continues below advertisement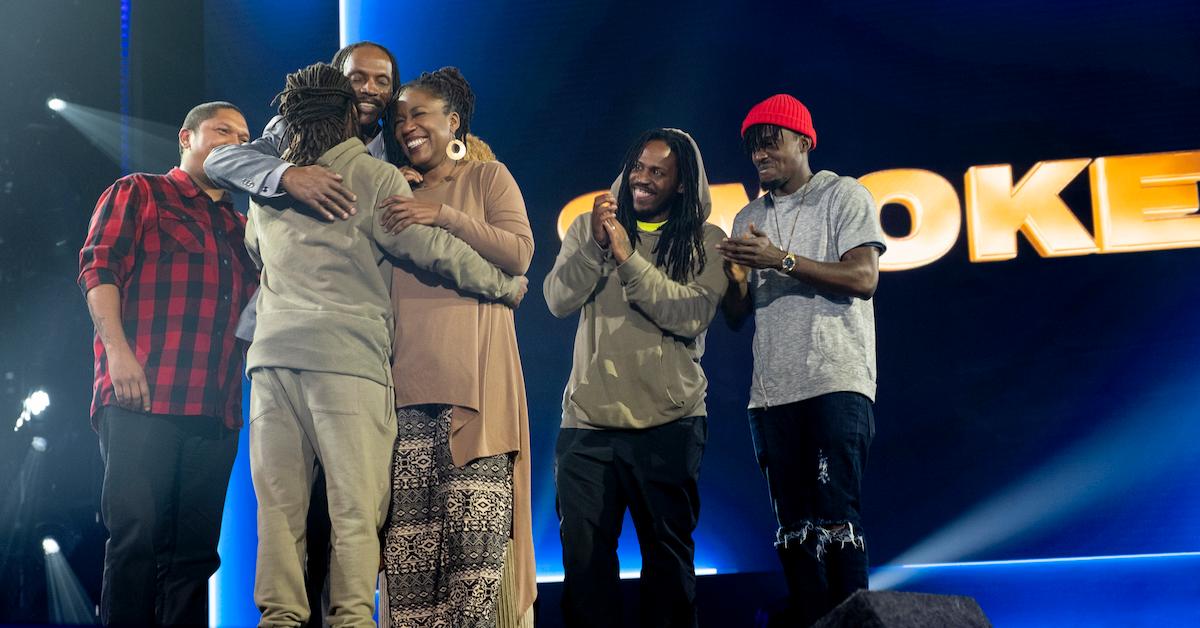 Who won Rhythm + Flow? Spoilers ahead!
We met him in the first episode when the hosts were joined by Nipsey Hussle on their search through the Los Angeles area for some untapped talent, and D Smoke made it all the way to winning the entire competition and quarter-million dollar prize.
Article continues below advertisement
"The pressure of this competition is immense," D Smoke says in the finale as we're getting ready to hear his final competition. "It's overwhelming. My motivation is my family." D Smoke actually comes from an extremely musical background.
His mother is a piano instructor, but when D Smoke was growing up, she was "touring, she sang background with Michael Jackson, Tina Turner, she got invited to tour with Stevie Wonder, who was her idol."
Article continues below advertisement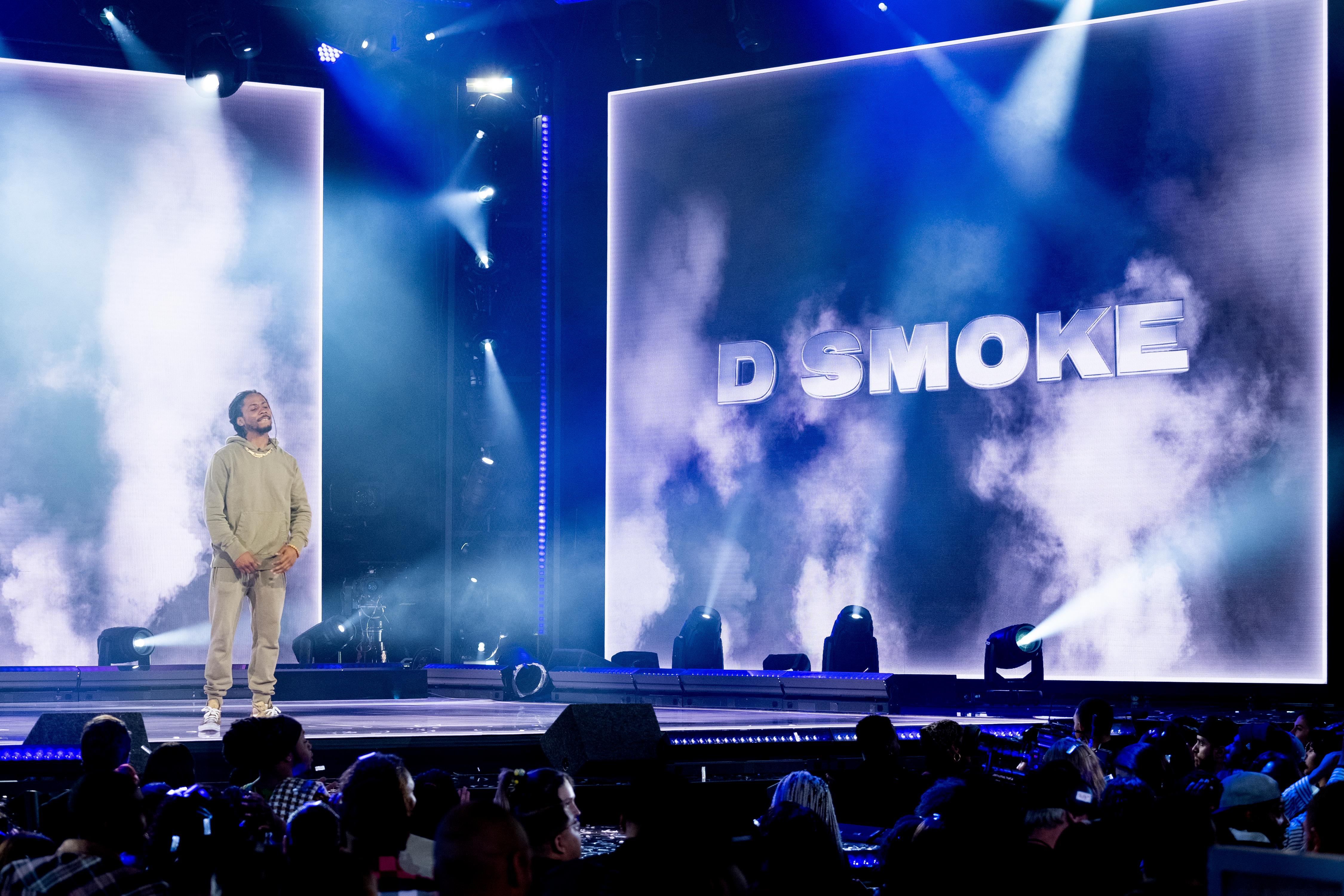 His brothers are also musicians — one of them is SiR, an R&B singer signed to Kendrick Lamar's label TDE, and the other is Davion Farris, who he won an American Society of Composers award with in 2007 when the duo co-wrote Jaheim's 2007 "Never."
Article continues below advertisement
But that's not even it. The three brothers have a musical group called the Woodworks, which opened for Kendrick Lamar in 2011, and their own independent label, Woodworks Records.
And on the night of his finale performance, the bilingual pianist and hip-hop artist from Inglewood manages to blow the entire audience away.
Top Dawg Entertainment producer Sounwave, who frequently works with Kendrick Lamar, gushed about D Smoke's performance. "For real, I've worked in the studio with a lot of people," he says, "and I don't think I've ever met anybody as hands-on as this guy over here."
Article continues below advertisement
"Dead serious, he should definitely get production credit because he's picking up guitar, y'all seen him on the piano, he's in tune with the music," he says. "I'm just proud to be a part of it. I'm proud [of] what you did up there, man."
Article continues below advertisement
"That was amazing. I really see a star," Cardi B says in her pastel hair, pretending to phone Kendrick Lamar. "We gave you so little bit of time and for you to come up with this whole content, it's crazy. And a good song, too."
What's D Smoke's plan now that he's won the competition?
While we're just getting to see Rhythm + Flow now, it turns out that production actually wrapped March 1, so that's when D Smoke first found out that he won. "I've been spending time with family," he said in an interview with TV Guide.
Article continues below advertisement
"I went to Atlanta, and of course, I've been doing a lot of music," the self-described "out-of-the-box artist" continued. "I shot three music videos. Two projects were already in the works prior to the show and another completely new one is coming. So within the next three months I'll have out a seven-song EP and a 15-song album-mixtape."
Follow the rising star on Instagram here, where we're positive that he will keep his nearly 100k followers up to date on his upcoming projects.
Season 1 of Rhythm + Flow is now streaming in its entirety on Netflix.