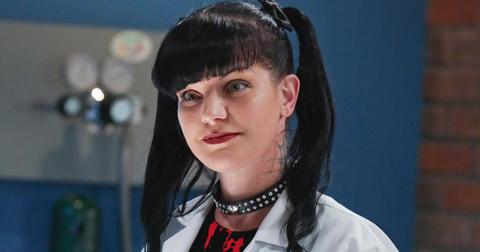 We Still Miss Abby on 'NCIS' — Here's Why Our Favorite Chief Forensic Scientist Left
By Pippa Raga
Since 2003, when it rebooted as a spinoff of JAG, NCIS has amassed quite the avid fanbase. In fact, the 2014 "most watched drama in the world" has been so successful over the past decade that the show got franchised in New Orleans and Los Angeles.
Unsurprisingly, with such a big endeavor comes a rotating cast and crew. And while Mark Harmon's Leroy Gibbs has been carrying viewers steadily through the past 16 seasons, many fans are wondering why other OG cast members didn't last as long.
Namely, why did Abby leave NCIS after Season 15? In anticipation of the NCIS mid-season finale, let's take a stroll down memory lane.
So, when did Abby leave NCIS?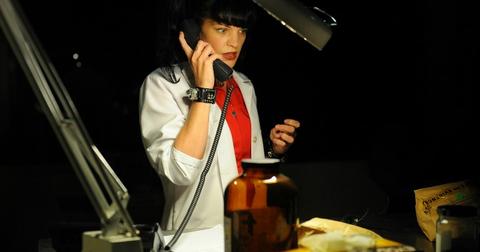 Even non-NCIS regulars remember Abby Sciuto, the edgy black-haired Chief Forensic Scientist on the show. And aside from rule-making Leroy Gibbs, Abby was arguably a favorite over the course of her 15 seasons.
But in October 2017, actress Pauley Perrette, who brings Abby to life on NCIS, announced that she would be leaving for good. She said her final episode would air in May of 2018 but not much else, which left fans puzzled as to why the show favorite would decide to exit so suddenly.
At the time of her departure, Pauley stated that it was a network "decision made last year." But the sudden nature of her character's departure had many fans wondering whether the decision was really one made by CBS.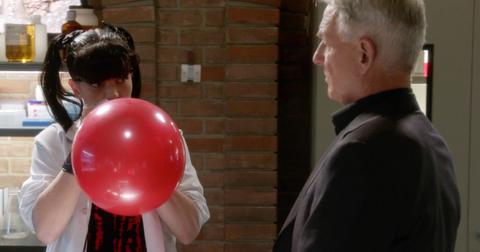 How did Abby leave NCIS?
Abby made two goodbye appearances on NCIS, one on the original and another on the NCIS: LA spinoff. The reason? She was going to oversee the charity that Reeves was starting in his mother's honor.
"You guys are my family and this is my home, but you have to go with your gut and my gut is telling me I have to go," she explained to Palmer and the rest of her colleagues. "It's not goodbye for good. It's goodbye for now," she said to McGee upon leaving.
But it was, in fact, goodbye for good for the NCIS star who has since tweeted, "NO I AM NOT COMING BACK! EVER! (Please stop asking?)" and has cleared up the real reason for her departure... Kind of.
So, why did Pauley Perrette really leave the show?
There were tons of articles circulating at the time of Abby's departure that suggested Pauley was leaving the show to pursue a cosmetic line, a choice that supposedly upset the network and showrunners. But according to Pauley, nothing was further from the truth.
"So it is true that I'm leaving NCIS after this season," she tweeted at the time. "There have been all kinds of false stories as to why (NO I DON'T HAVE A SKIN CARE LINE AND NO MY NETWORK AND SHOW ARE NOT MAD AT ME!)"
She followed up with a series of obscure tweets referencing "Multiple Physical Assaults," and in June of 2019 wrote that she is "terrified of Harmon and him attacking me."
For their part, CBS released a statement that read: "Over a year ago, Pauley came to us with a workplace concern. We took the matter seriously and worked with her to find a resolution."
We certainly hope that Pauley feels safer outside of the show, and after what she's calling a "gap year," the actress is returning to CBS for a new show called Broke.
We can't wait to see her future projects. In the meantime, catch new episodes of NCIS, airing Tuesdays on CBS.