Australian TikTok Star Anna Paul Shares Why She and Glen Broke Up
TikTok and OnlyFans sensation Anna Paul revealed in an August 2023 video that she and her boyfriend of eight years, Glen Thomson, had broken up.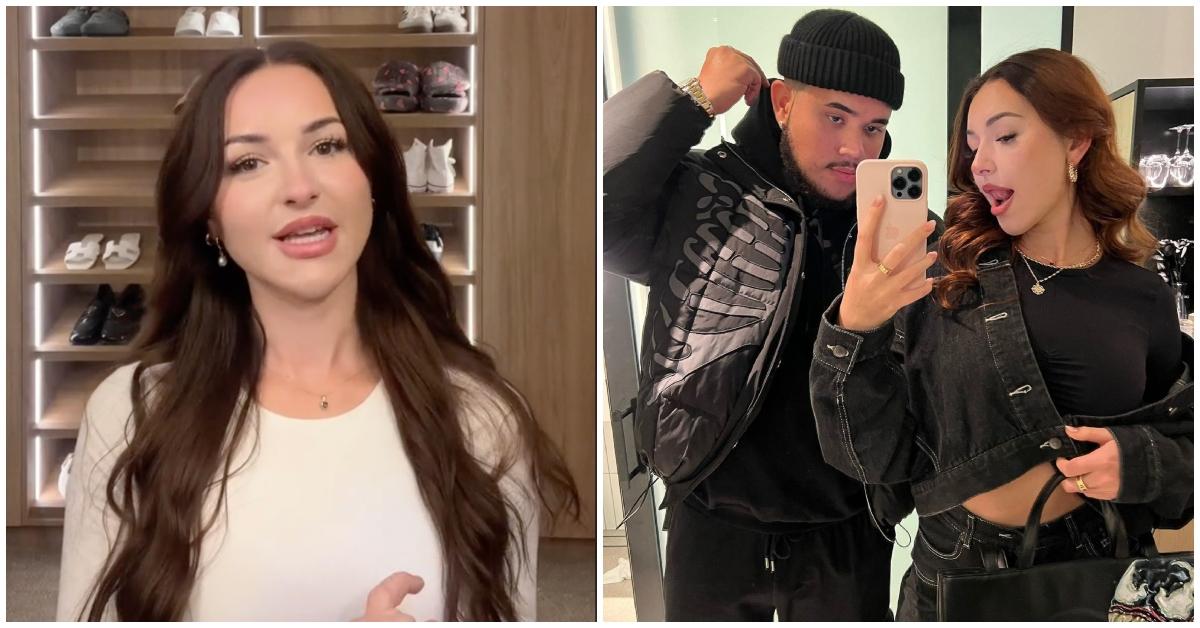 The gist:
Influencer Anna Paul and her boyfriend, Glen Thompson, broke up after eight years together.
In a short TikTok, Anna explained that it was a mutual decision and that she and Glen "still love each other so much."
In a longer video, she explained that that breakup was a long time coming and that despite rumors of infidelity, there was "nothing juicy" about the end of their story.
Article continues below advertisement
Since 2018, Australia-based creator Anna Paul first has been charming the masses on TikTok.
Known for her fun, carefree lifestyle videos, she's garnered a cult-like following on the platform. She also has a big presence on OnlyFans, where she claims to be listed in the top 0.01 percent of all creators, according to her profile.
Often appearing in her TikTok content was her longtime boyfriend Glen Thomson. But in August 2023, Anna revealed in a video that she and Glen were no longer dating after eight years together.
As fans processed this devastating news, many couldn't help but wonder: Why did Anna and Glen break up? Here's what we know.
Article continues below advertisement
Why did Anna Paul and Glen Thomson break up?
Anna explained in a short TikTok video on Aug. 12, 2023, that she and Glen had broken up. "We still love each other so much," she explained, claiming it was "a mutual decision" to end things.
In the final seconds of the video, Glen appeared and gave Anna a kiss on the head.
Article continues below advertisement
Anna returned to TikTok the following day where she shared a longer video addressing the breakup.
She admitted that their break up "was a very long time coming."
Anna explained: "There have been moments when we have been close to breaking up very often. That's why I'm not insanely shocked, why he's not insanely shocked [we broke up]. I am sad, trust me. I've been crying and Glen's been crying, but we're not like, shocked. … We're kinda like, 'OK, here it is. It's actually come now.'"
Article continues below advertisement
Anna then began shutting down some rumors she had heard about why they split. Some rumors claimed that one of them had cheated, while others claimed that they didn't see eye to eye when it came to starting a family. "What are you guys talking about?" Anna asked her followers about this bogus hearsay.
Article continues below advertisement
She reassured her fans that "there's nothing juicy about this breakup." She even claimed that they had "one of the most healthiest breakups."
However, it was the conspiracy theories and hate messages that were receiving that were making things difficult.
"Please be respectful of our decision," Anna pleaded with fans. "It wasn't easy, but it's the right one for both of us and we're both going to be okay."