Why Did President Biden Say "God the Queen, Man" to a Group of Gun Control Advocates?
President Biden ended a speech to gun control advocates by saying "God save the Queen, man" which left many confused. What happened?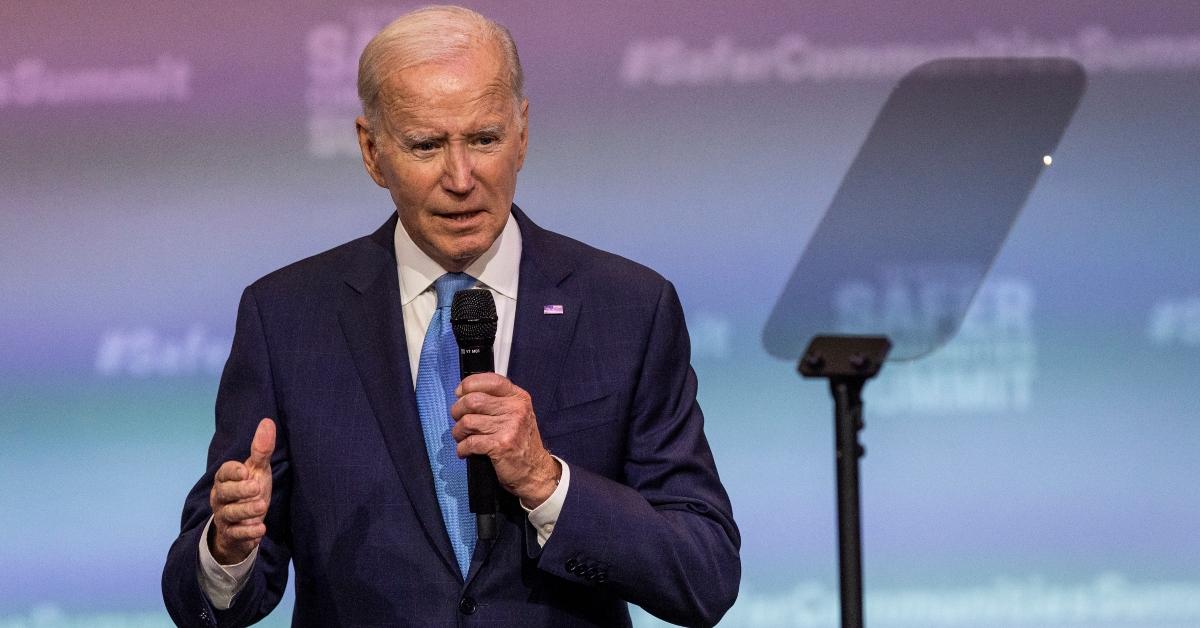 President Biden is known for occasionally dropping bizarre turns of phrase that often leave folks confused or concerned. In November 2020 while campaigning, he called a skeptical voter a "lying dog-faced pony soldier." In his 2023 State of the Union speech, Biden said, "Good luck with your senior year," to Republican lawmakers, which was baffling to many.
Article continues below advertisement
In June 2023, while speaking to gun control advocates, Biden ended his speech by saying, "God save the Queen, man," seemingly out of nowhere. Why did he say this? Here's what we know.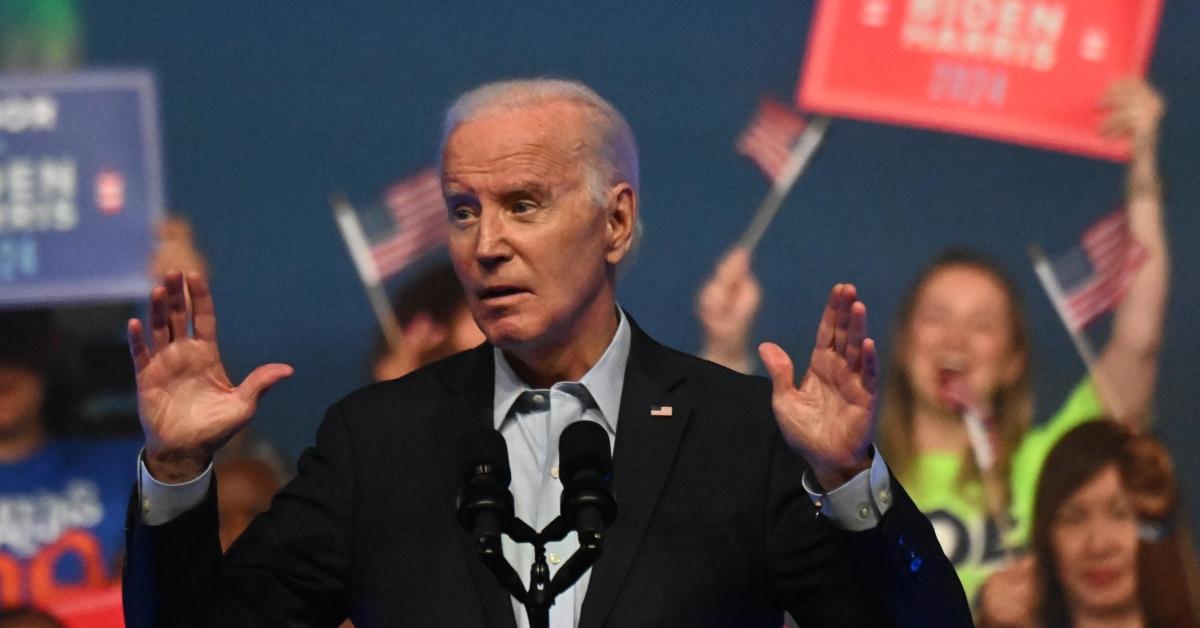 Article continues below advertisement
How did Biden work "God save the Queen" into this speech?
While speaking at the National Safer Communities Summit at the University of Hartford on June 16, 2023 in West Hartford, Conn., President Biden ended his speech with a rather bizarre sentiment. After reminding the crowd that we're the United States of America and there's "nothing beyond our capacity when we do it together," he began speaking about a "storm coming."
He looks off stage and asks, "Is that still the deal?" while the crowd replies, "No." The president then references the "dog-faced lying pony soldier" line again but inaccurately attributes it to a John Wayne movie. Instead of shaking hands, Biden says the White House photographer is going to join him on stage while he stands in front of different sections. "If you can see the camera, they can see you," he says which is kind of how cameras work.
Article continues below advertisement
This is when things get kind of strange. "It's the least consequential part of this whole meeting for ya," he jokes, which is a solid joke. President Biden then casually and oddly ends by saying, "God save the Queen, man," while putting his microphone down.
Article continues below advertisement
Why did Biden say this?
According to The Independent, his staff is just as confused by "God save the Queen, man" as the rest of us are. "Deputy Press Secretary Olivia Dalton clarified the situation slightly late on Friday by telling reporters who were traveling with Biden that he was merely 'commenting to someone in the crowd.'"
A theory posited by Axios suggests that, "As a proud Irishman whose ancestors probably weren't fans of the crown, Biden may use the phrase more as sarcasm." At the end of the day, no one close to the president has a solid idea why he said, "God save the Queen, man." Perhaps he was referring to the 1977 Sex Pistols song of the same name, which would be pretty awesome.