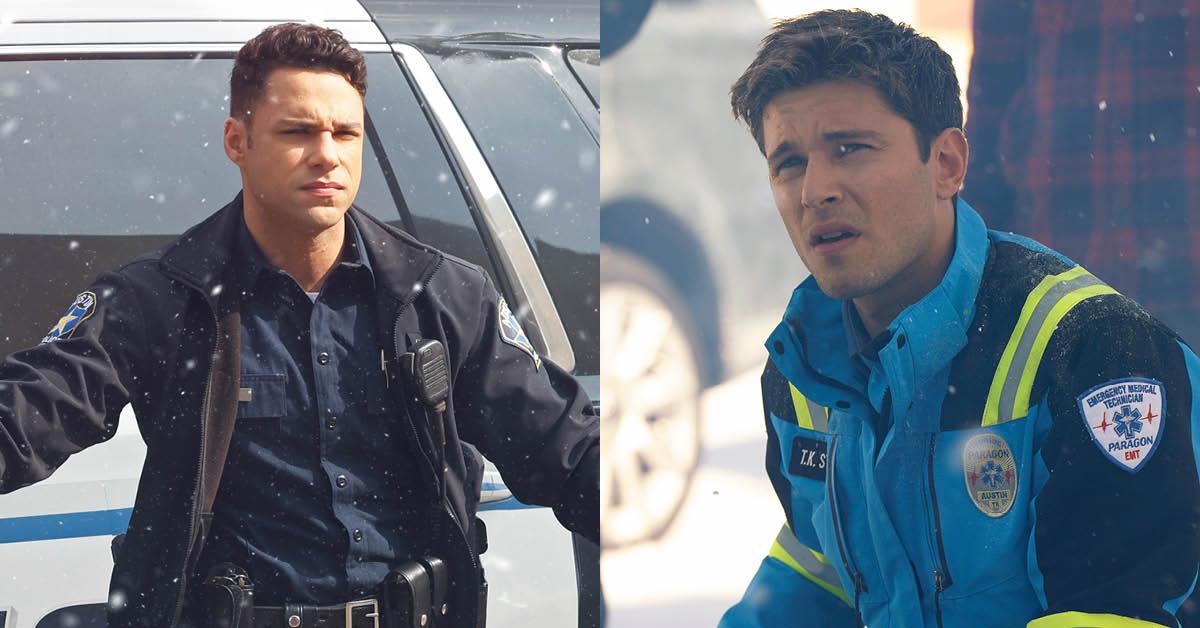 The Season 3 Premiere of '9-1-1: Lone Star' Left You With Questions About This Couple (SPOILERS)
Spoilers for the Season 3 premiere of 9-1-1: Lone Star ahead.
Season 3 of 9-1-1: Lone Star is officially here — and the premiere didn't waste any time dropping bombshells on viewers. Going into the inaugural episode of the season, we saw where many of the members of the 126 ended up after it was disbanded. By the end of the episode, the snowstorm that had hit Austin left many of them in precarious situations (that, of course, the episode didn't provide resolutions to just yet).
Article continues below advertisement
The new episode also dropped a different kind of emotional bombshell on viewers: Carlos (Rafael Silva) and T.K. (Ronen Rubinstein) decided to end their relationship.
This breakup comes as a huge shock to viewers, leaving them with more than one big question at the end of the episode. While we can't answer them all, we can look into why T.K. and Carlos broke up this season.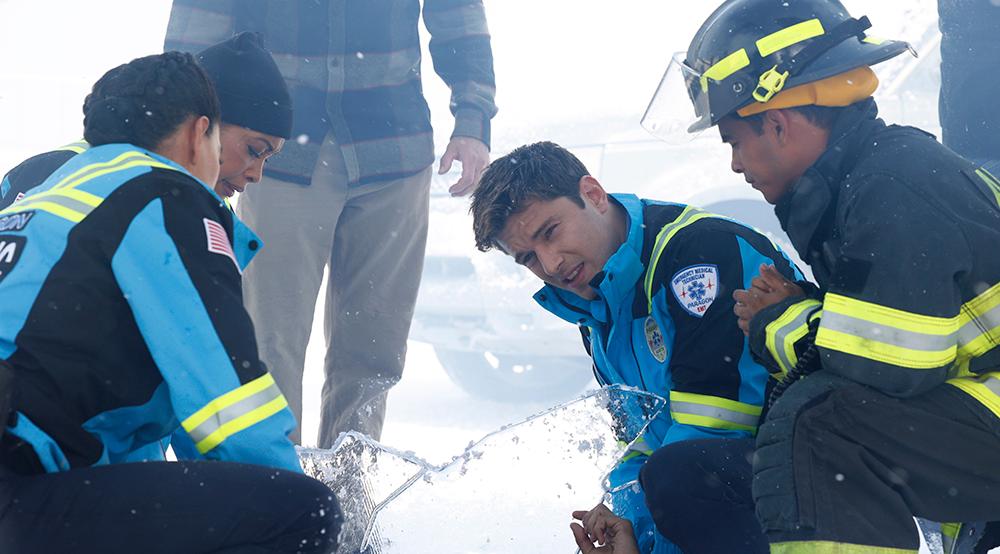 Article continues below advertisement
Why did T.K. and Carlos break up? The Season 3 premiere offers few answers.
When viewers last saw Carlos and T.K., the pair were a happy couple. They spent their time together hot and heavy — but now the only thing heavy between them is the awkward tension when they appear at the same calls together!
At this time, we have few details as to why the fictional pair called it quits, though it seems we'll be getting our answers as the season progresses.
Showrunner Tim Minear had some reasons for splitting T.K. and Carlos up.
It seems a good portion of this season will dive into what actually happened between T.K. and Carlos — since the breakup really did come out of nowhere for viewers. While this may not be good news for fans of the couple, showrunner and executive producer Tim Minear revealed to Entertainment Tonight that there will be much more to their combined storyline this season.
Article continues below advertisement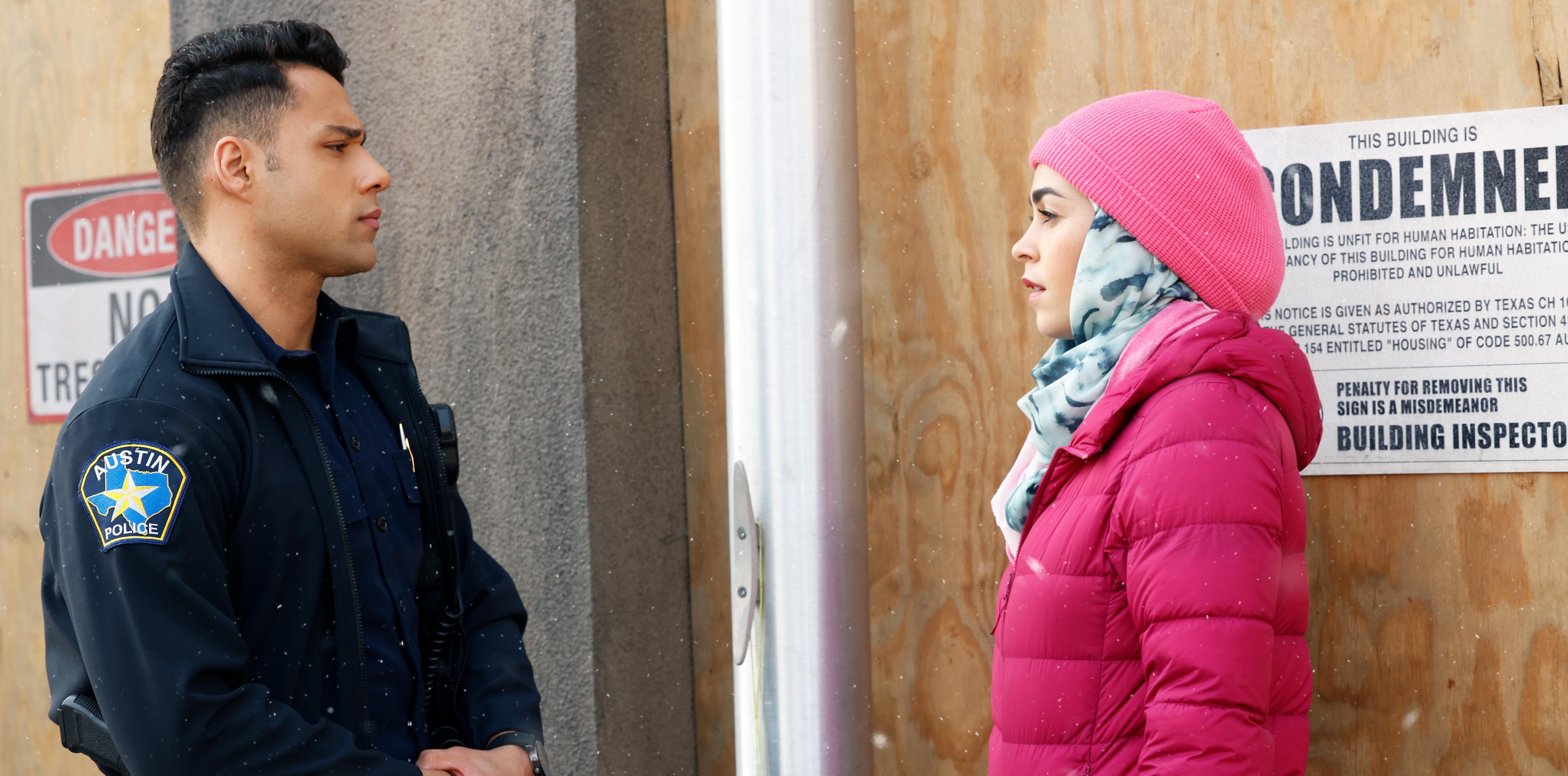 "I am interested in seeing [T.K. and Carlos's] growth together," he told the outlet. "And we were off the air for six months. What I didn't want to say was that when we came back, they were either in the exact same place or that we missed a whole bunch of Tarlos. This is a way for the fans to get to see them on screen together and for me to tell a dramatic story with these two characters."
Article continues below advertisement
Tim knows fans might not be thrilled with this turn of events. "I know a lot of fans when it comes to the ships that they love, they'd much rather see them having a beautiful dinner together, but that's not a story that I can write. 'Pass the salt,' is not a story that I can write."
Will the couple get back together? It seems that a reconciliation may be in the cards, as Tim hints that this plot point is more to help the pair grow as individuals than to kill their relationship.
"I was very interested in starting to show Carlos out in the world with his own agency and not as just an adjunct of T.K., which is why in the first episodes, you see Carlos as his own person doing his own thing," he continued. "T.K. is part of his life. But [Carlos] is also a police officer and he comes from his own family and he has his own issues and he has his own ambitions. I wanted to see some of that too."
Watch 9-1-1: Lone Star on Mondays at 8 p.m. EST on Fox.