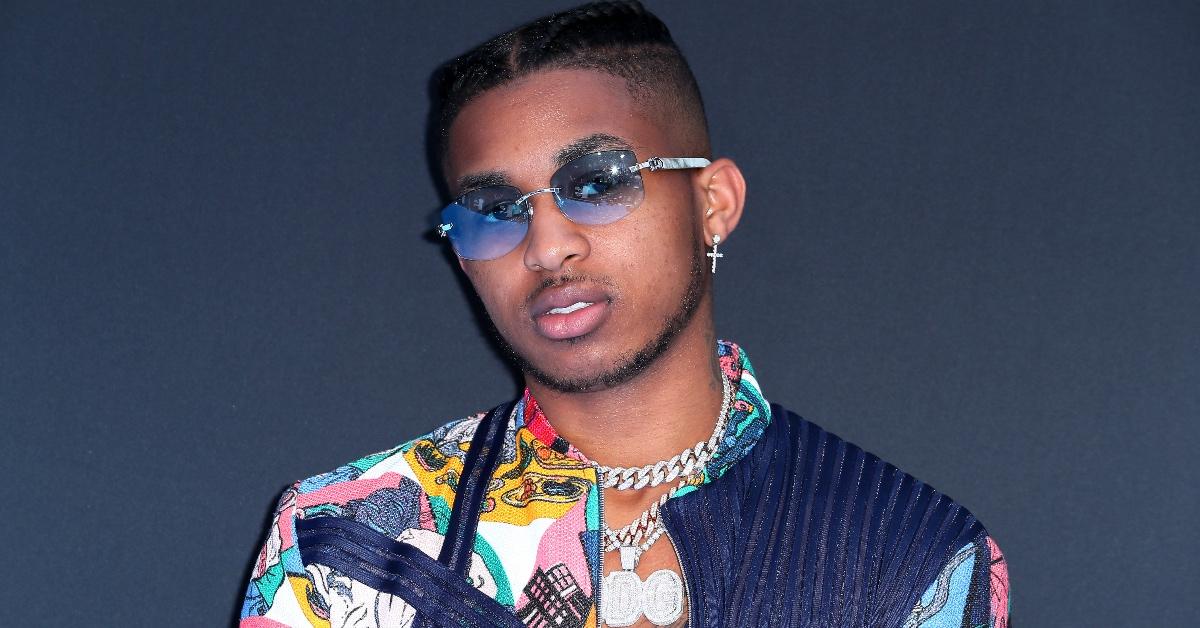 "Valedictorian" Rapper DDG Was Just Arrested — What Happened?
"Take Me Serious" rapper and YouTuber DDG (Darryl Dwayne Granberry Jr.) was arrested on Monday, June 6, 2022, TMZ reports. The hitmaker was pulled over by LAPD for reckless driving — before getting booked for a much more serious charge.
DDG first skyrocketed to fame in the 2010s with a series of YouTube videos exploring his everyday life. A keen vlogger, DDG shared a range of informal clips before making a name for himself as a talented rapper. What happened?
Article continues below advertisement
Why did DDG get arrested? Here's what went down on Monday, June 6, 2022.
DDG appears to have been riding down the streets of Los Angeles in a Lamborghini before getting stopped by LAPD on Monday, June 6, 2022. The police searched his car, and according to XXL Mag, they found a concealed weapon — which is how he appears to have ended up in the Van Nuys Jail in Los Angeles.
Article continues below advertisement
DDG spent the night in jail and left the facility on Tuesday, June 7, 2022 after paying the $35,000 bond. He will have to appear in court on June 28, 2022. This appears to be the first time DDG has hit the headlines because of a police arrest.
DDG released his debut LP, "Take Me Serious," in the fall of 2017.
DDG took up an interest in music at an extraordinarily young age. Raised by an audio engineer father and a retail worker mother, he released "Big Boat," a diss track, in 2017 — and it's been an uphill ride ever since.
Article continues below advertisement
His debut LP, "Take Me Serious," garnered a great deal of critical acclaim. He scored his first gold certification with "Arguments" in 2018 and signed with Epic Records the same year.
An artist and YouTuber with considerable business prowess, DDG has been busy establishing himself as a rapper to reckon with for the past few years. His newest release, "Storyteller," will drop on Friday, June 10, 2022.
DDG is a skilled boxer, having fought R&B and soul singer Nate Wyatt in the summer of 2021. And, as he revealed in an interview with fellow YouTuber Dr. Robin B, he was the class valedictorian in high school — just like the title of his debut album would suggest.