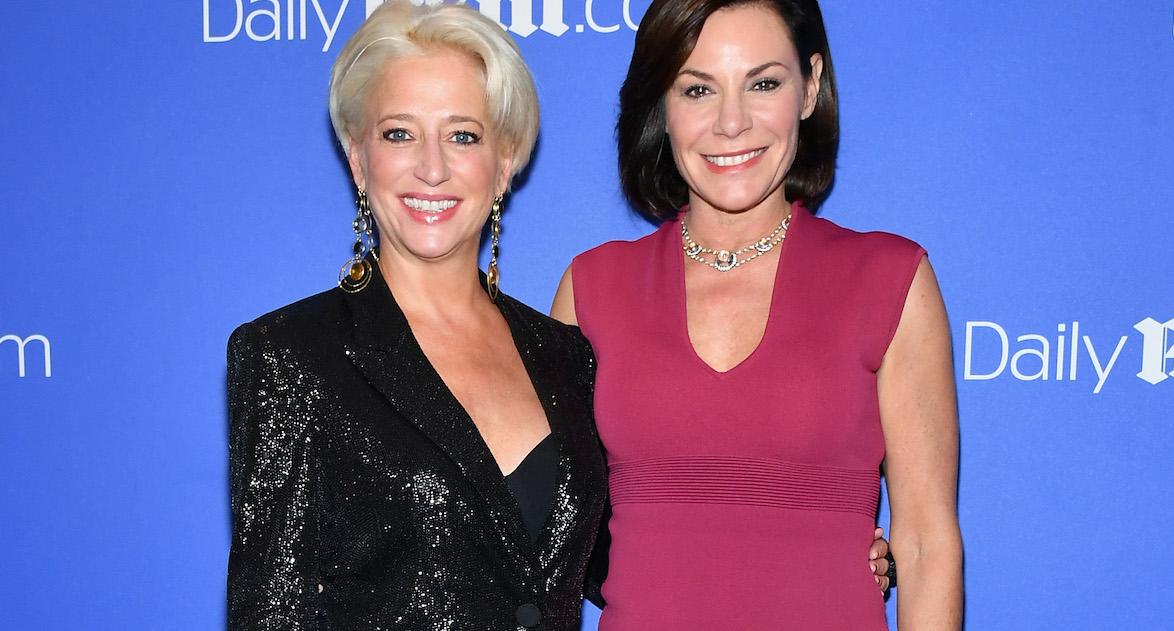 Here's Why 'RHONY' Star Dorinda Medley Can't Stop Screaming "Jovani"
It was the heckle heard round the world. During the Season 10 finale of The Real Housewives of New York City, Dorinda Medley got even with co-star Luann De Lesseps during her cabaret performance by screaming out "Jovani" more than once.
Article continues below advertisement
Longtime fans of the Bravo reality series will recognize the name as Dorinda's go-to fashion designer for all things related to RHONY.
So, why did Dorina yell Jovani during Luann's performance? 
It turns out that Dorinda was upset Luann "forgot"to invite her boyfriend, John Mahdessian, despite the fact that Dorinda styled Luann with dresses from the designer for free.
Article continues below advertisement
"I've been a friend for you for a long time," Dorinda told Luann after her performance. "I've done everything for you. I'm not going to listen to you lecture me today." On her part, Luann revealed she is ready to forgive Dorinda. "I do [want to make up with her]. I love Dorinda," Luann told People magazine. "We've known each other for a long time. I'm sure we'll come to a good decision."
She continued, "But I will say, my cabaret, to me, is everything. I've found my calling in my life and if that makes them uncomfortable, that is too bad for them. That's all I can say."
Article continues below advertisement
Dorinda also rocked Jovani at the Season 10 reunion, where she turned the brand name into her catchphrase. Despite the fact that months have passed since Dorinda's heckling, it seems the NYC socialites are still not on speaking terms.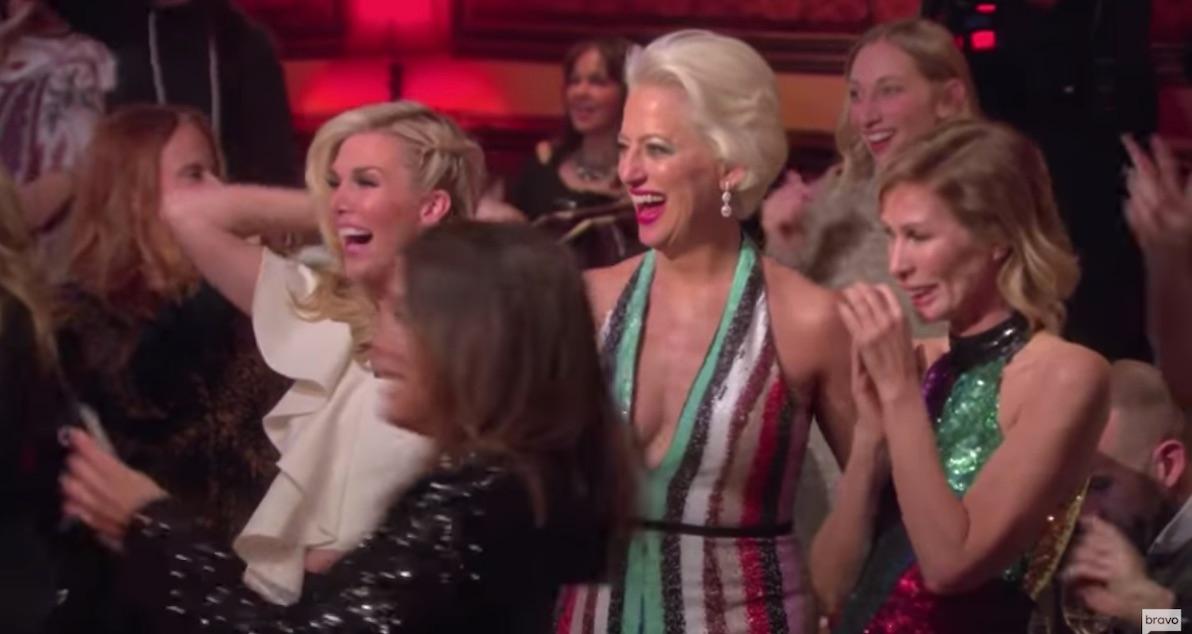 Article continues below advertisement
When Barbara Kavovit invites both ladies to her clam bake, OG Bethenny Frankel puts herself in the middle of the drama by telling Barbara to not invite Dorinda since Luann is in recovery — she went to rehab following her 2017 arrest in Palm Beach — and it might not be the best environment for her. Meanwhile, Dorinda denies that she heckled Luann, telling Bethenny, "I didn't heckle the Jovani."
Dorinda also refused to call Luann to address the situation, telling Barbara between tears, "This has got to end because I will not get sick over this."
Article continues below advertisement
"Jovani" is the meme that keeps on giving.
Dorinda's "It's Jovani" rallying call has gone viral — seriously, if it's not in her RHONY tagline this season, we will be so upset — and some of the biggest celebs have paid homage to the moment.
Chrissy Teigen recently wore a Jovani dress on Instagram, and screamed out "It's Jovani" à la Dorinda. And fans are getting in on the action — and turned Jovani into a trending hashtag.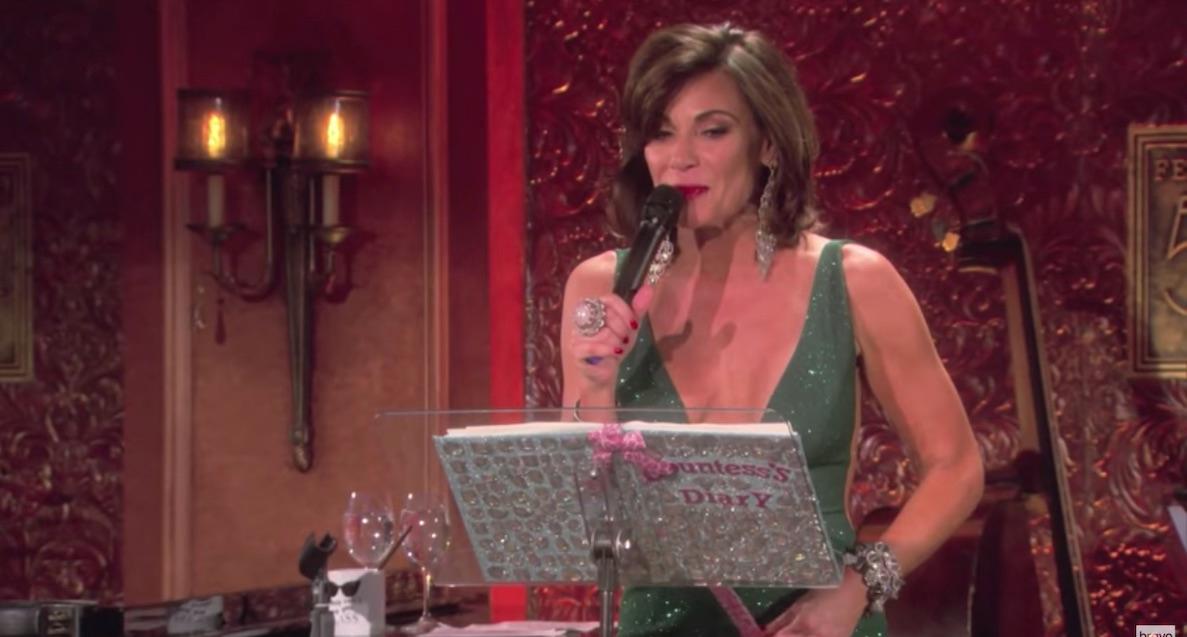 Article continues below advertisement
"I'M SO MOTHER EFFING EXCITED FOR #RHONY TONIGHT!!!!!!!!!!!!!!! #jovani," one fan tweeted before another hilariously added, "My therapist: Me: JOVANI."
The real winner is Jovani. 
As expected, the NYC-based label is loving all the attention courtesy of the Dorinda and Luann feud. "The exposure is very welcome, obviously," CEO Abraham Maslavi told The New York Post. He also revealed that the website saw a spike of 100,000 website visitors following since the infamous moment aired on the show.
Article continues below advertisement
Watch Dorinda (presumably wearing Jovani) on The Real Housewives of New York City Wednesdays at 9 p.m. on Bravo.