Ellie Schnitt Just Announced She's No Longer With 'Barstool Sports' — but Why?
"Why did Ellie leave 'Barstool'?" It's a question that fans of the 24-year-old's podcast have been asking ever since she announced her departure.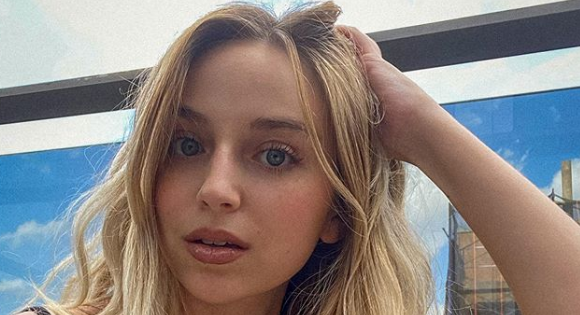 While there have been tons of industries adversely affected by the COVID-19 pandemic, media's alive and well. Because people are staying indoors, working from home, and traveling less, they're consuming more content than ever before. It's also drawn more eyes to not just the web pages and videos these sites churn out, but their business practices too.
This is something Barstool Sports is no stranger to with its recent list of departures, which is why fans are asking why Ellie left the platform.
Article continues below advertisement
Why did Ellie Schnitt leave 'Barstool'?
The Schnitt Talk podcast was a popular program for the sports media site, both Ellie and co-host Alanna Vizzoni resonated with fans and managed to garner a decent sized viewership that received a push from the site. However, Ellie had recently announced that Schnitt Talk would be having its final episode and that she would not only be leaving the show but Barstool too.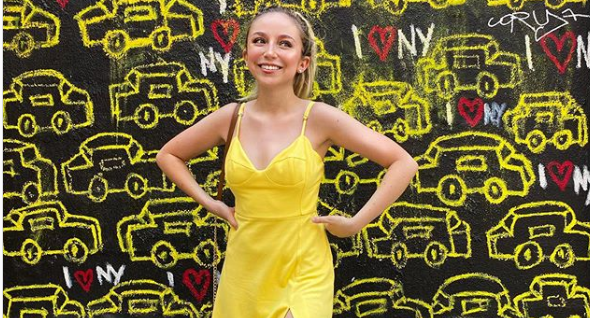 Article continues below advertisement
Ellie announced the news on Twitter, stating that she's looking forward to the next step in her career, but didn't divulge any reason as to why she was departing from the online sports giant. All she said was that she had made the decision to leave Barstool Sports, while thanking everyone she worked with over the past few years for her personal growth and development. So what happened?
There have been several notable personalities who have left the platform recently, like Trillz. Many believe that the departures are tied to some of the more controversial things the site's founder, Dave Portnoy, has said in the past during various segments.
However, there's no way to know if Ellie's decision to leave Barstool is tied to Dave Portnoy, but that hasn't stopped people on the internet from speculating.
Article continues below advertisement
Some people are happy that she's parted ways with the website, stating that it was akin to someone dumping a crumby ex-boyfriend while others weren't really "buying" that she decided to leave to pursue other career opportunities.
Article continues below advertisement
Article continues below advertisement
Others said that Barstool is going "downhill" and they're happy to follow her in her new career path and see where she ends up.
Article continues below advertisement
Although Ellie Schnitt did leave 'Barstool' after a Twitter hiatus, she promises to be more active on social media again.
Prior to announcing she'd be leaving the site for good, Ellie had gone silent on social media, which is atypical for the sports personality. She vowed to be as active as she was previously online and has made good on that promise.
Article continues below advertisement
Dave Portnoy, for all his criticism, has also managed to veer off into the world of finance commentary in which he's attaining some legitimate success. The Barstool founder and internet personality is making some legitimate gains in stocks and is sharing his experience with his fans. Oh, and not to mention that he was able to land a one-on-one interview with President Trump where he opened by bringing up the fact he could sniff out Ali G was a fake from the get-go.