Why Did Florence Pugh Shave Her Head? 'Oppenheimer' Star Reveals Her Mindset
Florence Pugh has boldly shaved her head, making it her new signature style. She has an emotional reason for making this switch ahead of the Met Gala.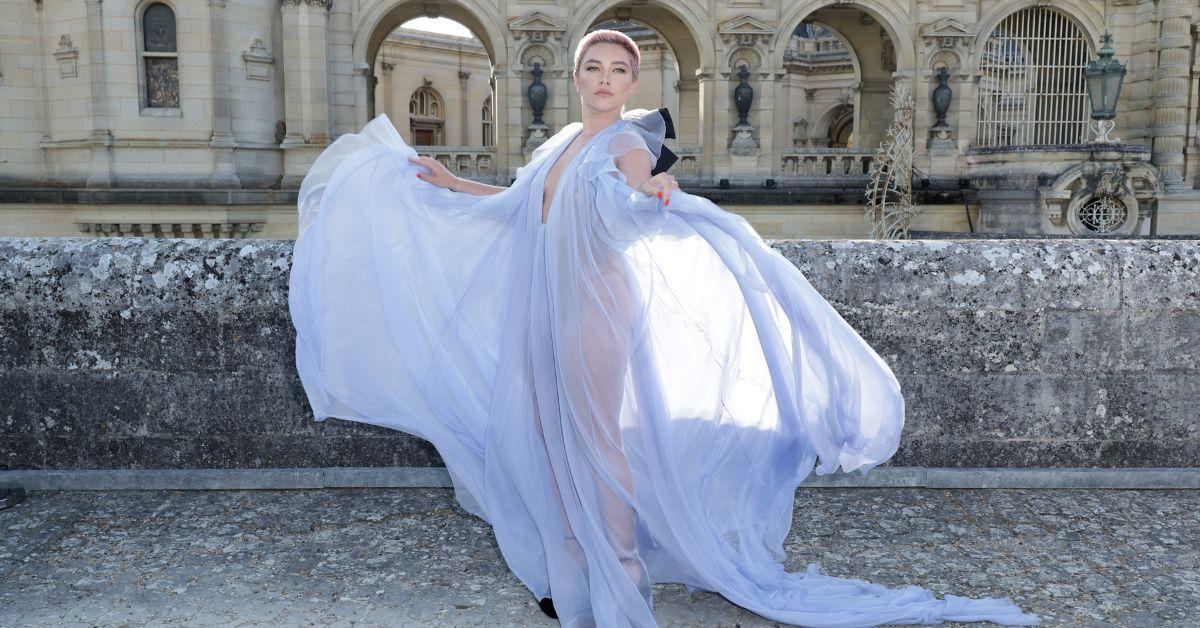 Many fans know Florence Pugh for her phenomenal drama performances including in Midsommar and Don't Worry Darling. During both of those productions, though, Florence was known for having long, beautiful hair. By the time she started the promotion run for Oppenheimer, that was no longer the case.
Article continues below advertisement
When Don't Worry Darling premiered, Florence had shorter hair, but even then, she definitely a full head. It wasn't until May 2023 at the Met Gala that she debuted her bald head. At an event known for garnering tough fashion criticism, Florence made the bold choice to show off her new look to the world.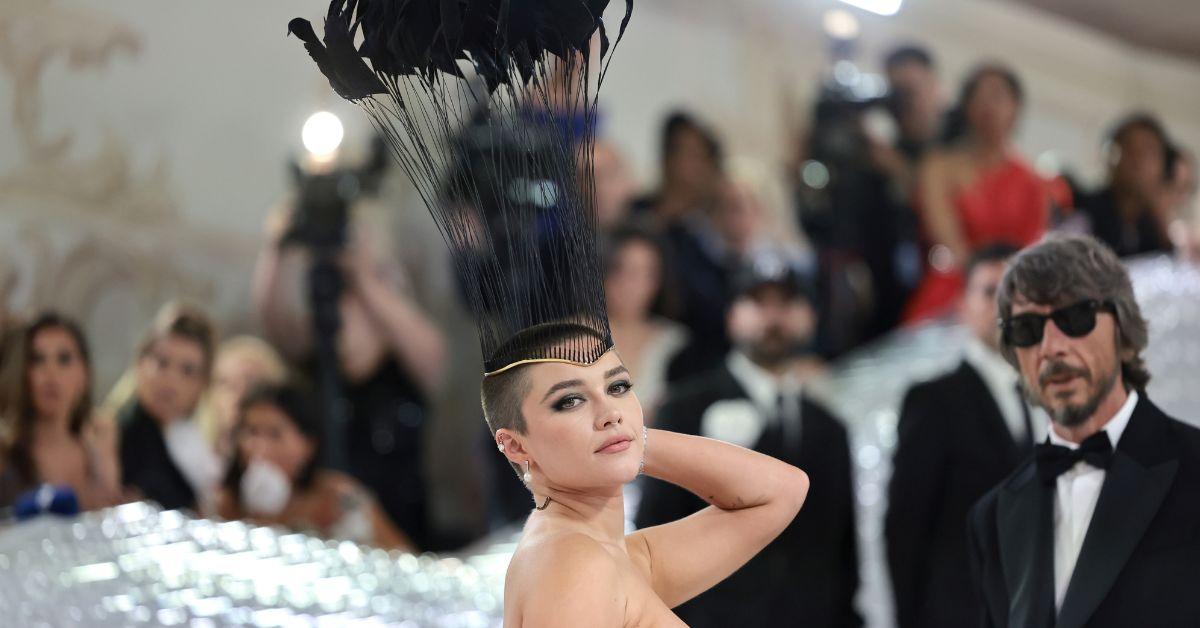 Article continues below advertisement
Fans were certainly shocked when Florence walked onto the Met Gala's red carpet. She explained to the Radio Times that, for her, this decision was all about controlling her own image. "I purposefully chose to look like that. I wanted vanity out of the picture. Hollywood is very glamorous – especially for women – and it's hard for an audience to see past that."
As it turns out, Florence isn't usually into all of that shine when she isn't on screen. "Whenever I've not needed to be glam or have a full face of make-up, I fight to keep it away," she elaborated. "It helps the audience. Vanity is gone. The only thing people can look at then is your raw face."
Article continues below advertisement
Florence reflected on her career, noting that her struggle with her image has always been present.
"It helps me when I'm wearing less makeup because then I'm less of a sparkly thing on screen. I feel like I'm allowed to do ugly faces, like, it's more acceptable."
Florence's hair has grown out while she has been promoting 'Oppenheimer.'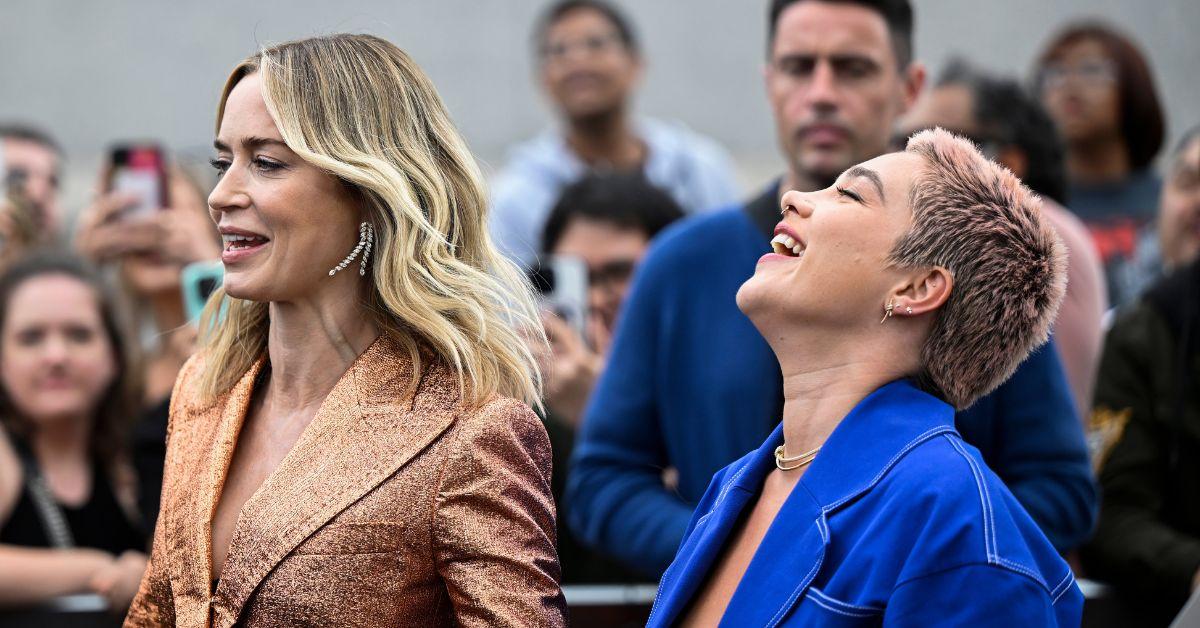 Florence is no longer sporting a super bald head. During the summer of 2023 she's let it grow out a little bit. Although her hair hasn't yet returned to its former length, she was seen with slightly more hair during the Oppenheimer press tour.
In fact, for the London photo call, Florence even dyed her hair a peach and pink color.
Article continues below advertisement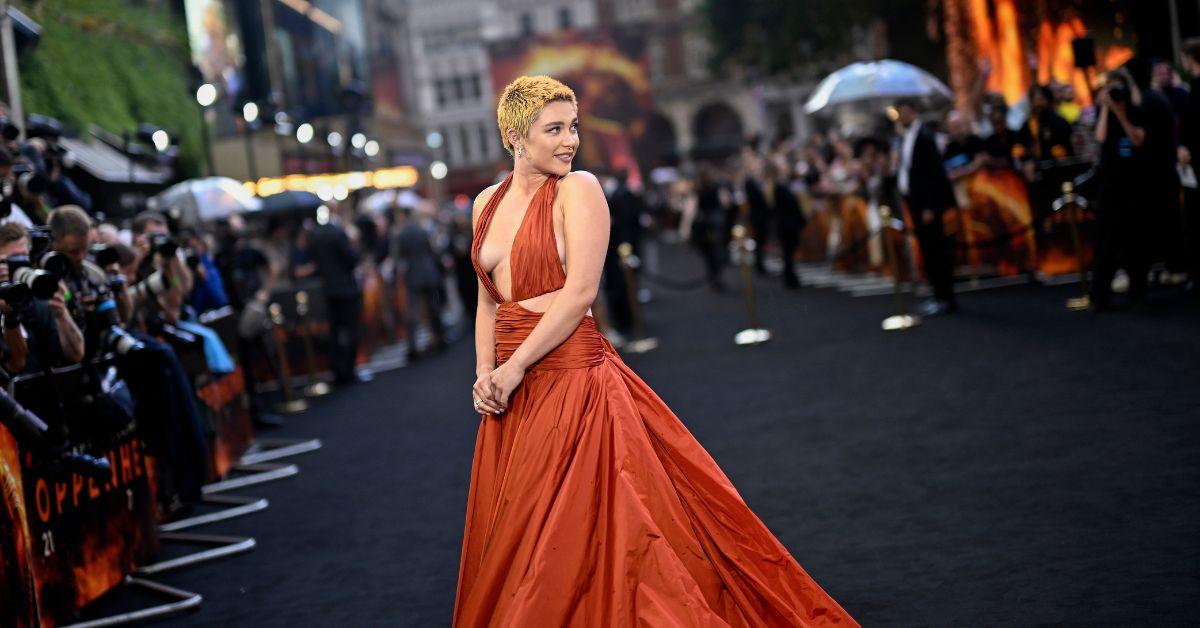 Florence then dazzled at the Oppenheimer UK Premiere at Odeon Luxe Leicester Square. She arrived wearing a gorgeous orange dress that resembled the fiery color scheme of the movie. Her buzzed hair complimented the dress perfectly with a golden shine.
Fans obviously love Florence's work as an actor, but they also appreciate her ability to be real and true to herself away from her roles and the limelight. She isn't afraid to be herself and many can relate to and admire her authenticity.