'M*A*S*H' Changed Television Forever With Henry Blake's Exit
Series regular Henry Blake had to leave the popular TV sitcom 'M*A*S*H' too soon, and we want to know why. Details on his sudden departure.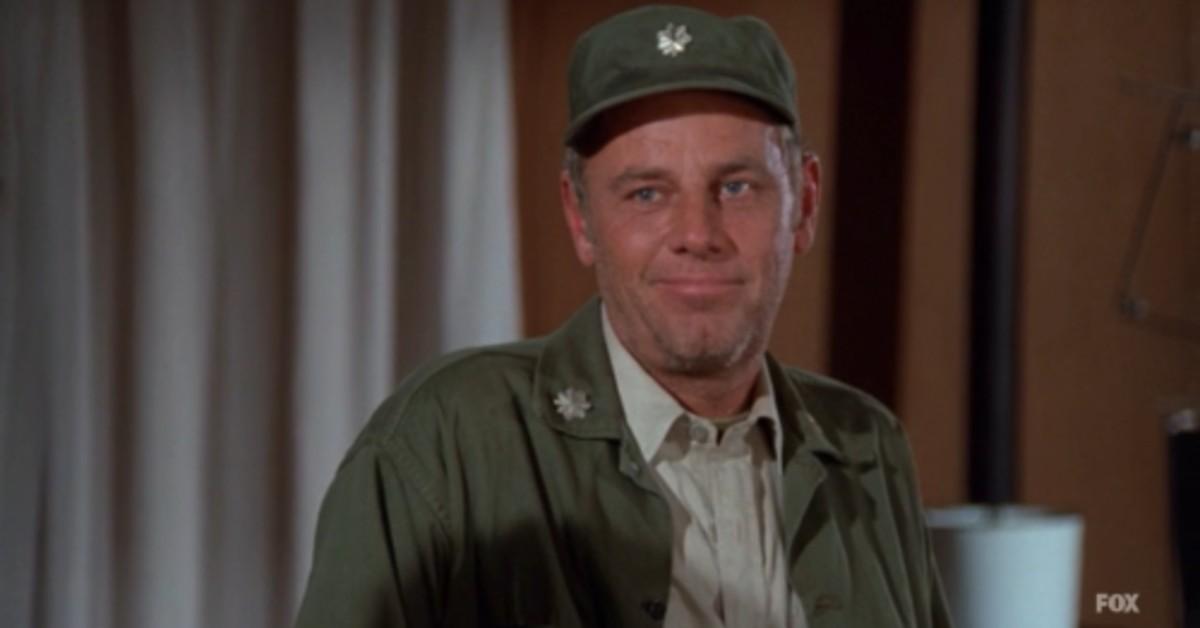 Before there was Friends, there was Seinfeld. And before Seinfeld, there was Cheers. And before Cheers? There was M*A*S*H. M*A*S*H is considered one of the all-time greatest sitcoms in television history. However, one of its most memorable characters, Henry Blake, took his leave all too soon at the tail end of M*A*S*H's third season.
Article continues below advertisement
The actor who played Lt. Colonel Henry Blake, McLean Stevenson, colloquially referred to as "Mac," wanted to end his contract with M*A*S*H. But the thing that made his leave stand out amongst other characters who left the popular television sitcom was that Henry Blake's leave was permanent. At the end of Season 3, in an episode titled "Abyssinia, Henry," McLean's character died in a plane crash.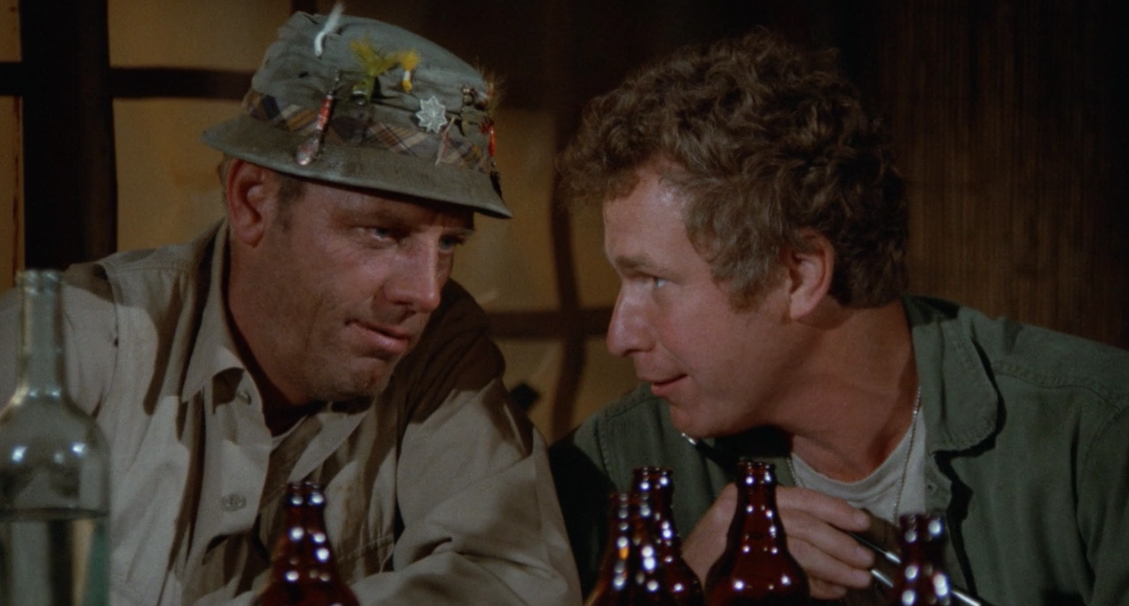 Article continues below advertisement
Henry Blake left 'M*A*S*H' because the actor was ready to move on.
According to multiple accounts, one most famously from co-star Loretta Swift, corroborated by writer Ken Levine, McLean left because he wanted to be "No. 1." As M*A*S*H progressed, Alan Alda, who played Hawkeye, became the starring male lead, and others fell to the sidelines. Loretta recounted that McLean said, "I know I will not be in anything as good as this show, but I have to leave and be No. 1."
When Henry Blake left 'M*A*S*H,' it was a shock to the cast, crew, and all of America.
Until M*A*S*H, whenever an actor left a television show, they'd be written off in a way that could be temporary. In an earlier show called My Three Sons, for instance, an actor actually died, but his character was said to have gone on a trip to Ireland. However, on M*A*S*H, the writers were unafraid when it came to taking risks and trying something new.
Article continues below advertisement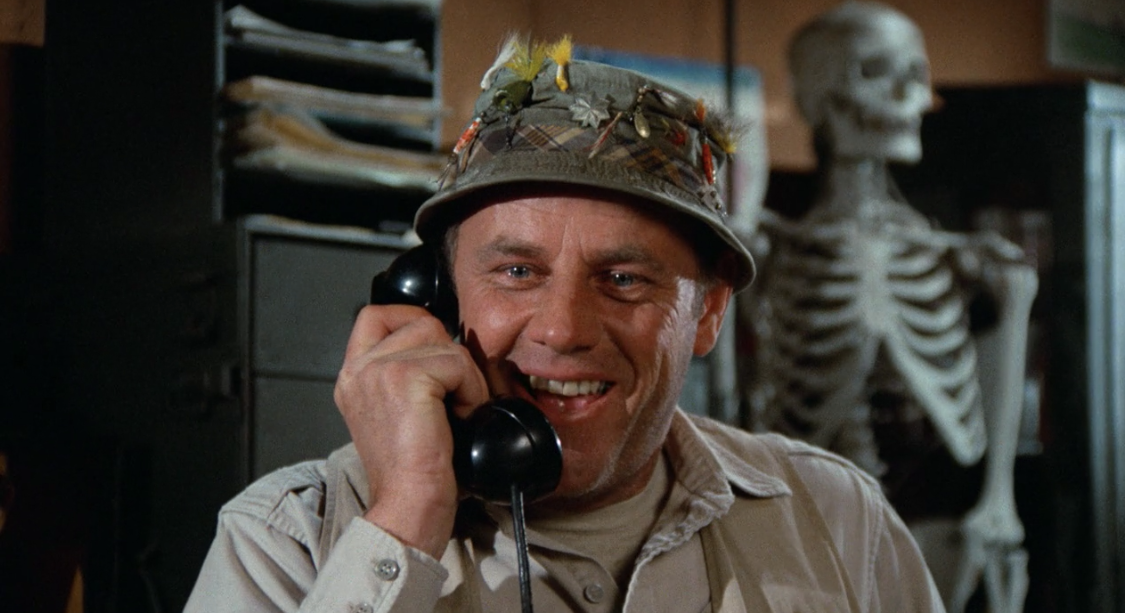 A show about the Korean War, the writers knew that even though it was lighthearted, it was also important to convey the gravity of wartime. According to Snopes, writer Larry Gelbart shared in his book that, "Killing a character in a half-hour show had never been done before. That was all the reason [producer] Gene [Reynolds] and I needed to know we would have to do it."
Article continues below advertisement
Not only was Henry Blake one of the first characters killed off of a television series, but it was even a shock to the cast of the show. Rumors have floated around that the cast had no idea he died until the creators filmed Gary Burghoff, Walter "Radar" O'Reilly, as he ran into the operating room to announce that Henry Blake's plane had been shot down and "there were no survivors."
What actually occurred was that the named actors were shown the final page *just* before filming the scene. However, all the extras had genuine shock when Henry's death was announced.
Article continues below advertisement
After leaving 'M*A*S*H,' McLean Stevenson never became "No. 1."
Although Mac left the show to become "No. 1," this unfortunately never played out. He went on to play starring roles in several failed sitcoms, such as The McLean Stevenson Show; In the Beginning; Hello, Larry; and Condo. Nothing really came of these, so McLean went on to play bit roles in more successful sitcoms like The Golden Girls and The Love Boat, as well as guest hosting for Johnny Carson on The Tonight Show.
Article continues below advertisement
Throughout his decline, McLean became somewhat of a laughing stock of Hollywood for having left a successful show at its height only to come face to face with the fact that he had made a poor decision. However, he was a great sport about it. He parodied his character's death on The Cher Show and later admitted in a M*A*S*H retrospective, "The mistake was that I thought everybody in America loved McLean Stevenson. That was not the case. Everybody loved Henry Blake."
To catch up on the classic sitcom, watch M*A*S*H today on Hulu.