Why Did Jake the Viking Leave MrBeast and What's He Up to Now?
Anyone who's familiar with YouTube culture probably already knows everything there is to know about MrBeast. The creator, Jimmy Donaldson, designed an entire YouTube personality that paved the way for his entrepreneurship. Tons of his videos focus on expensive stunts that can't easily be performed by the average individual.
Article continues below advertisement
Since Jimmy's YouTube channel has reached a massive level of success with more than 98 million subscribers, it makes sense that he has a handful of people on his team who share common interests. One of the people formerly on his team was Jake Franklin, aka Jake the Viking. Why did he leave MrBeast?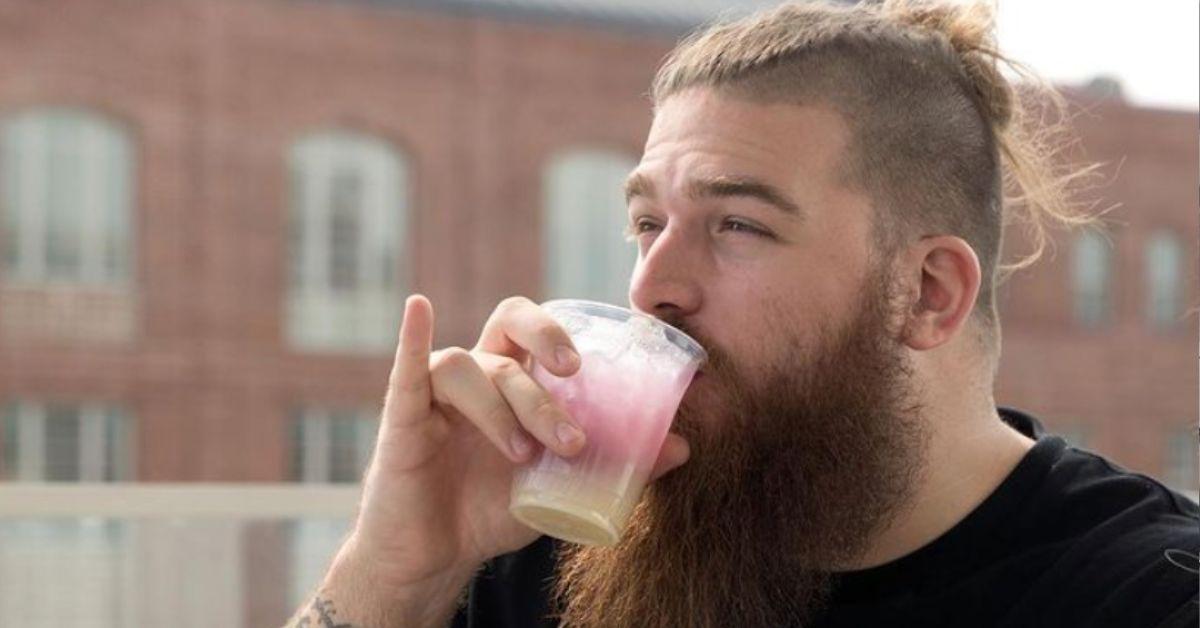 Article continues below advertisement
Why did Jake the Viking leave MrBeast?
Jake was an important member of MrBeast's team, but his time with the YouTube channel wasn't meant to last forever. Interestingly enough, fans who have been keeping up with MrBeast on YouTube know that Jake got his nickname as a Viking thanks to the appearance of his long hair and beard.
He posted a YouTube video on April 6, 2020, announcing that he was parting ways with MrBeast and the rest of the YouTubers in the group.
According to Jake, there is "no bad blood" between him and his former crew. The reason he decided to leave is that he didn't want to deal with so many restrictions on his free time.
Fans who keep up with YouTube culture know that popular social media influencers who work together to create content have busy schedules. That was obviously something Jake no longer wanted to deal with. While he was still with MrBeast, he participated in plenty of challenges and helped countless pranks take off.
Article continues below advertisement
What is Jake the Viking up to now?
Since parting ways with MrBeast, Jake has moved on with his career. On June 1, 2021, he signed with the Misfits Agency, which is part of the esports and entertainment company Misfits Gaming Group.
The agency "aims to bridge the gap between generational audiences and partners by creating authentic campaigns that resonate with Gen-Z and millennials," per the Misfits Gaming site.
Article continues below advertisement
Clearly, one of the reasons Misfits knew Jake would be a great addition to their team is that he appeals to audiences in both the Gen-Z generation and the millennial generation. There is somewhat of a divide between Gen-Z youngsters and millennial adults these days. For example, Gen-Z individuals are known for spending more time on TikTok while millennials spend more time on Instagram.
Article continues below advertisement
Since Jake (who was born May 1992) is popular with people on both social media platforms, his presence with Misfits will only stand to better serve the company. According to Misfits Gaming's official website, Jake spoke about his new position, saying, "I am ecstatic to be joining such a well-known and respected esports organization. I've spent my career grinding to success and can't wait to see how high we soar."
There's a lot to look forward to in terms of the future of his career. Although his job title and company have changed in the last couple of years, his nickname remains the same and his beard most likely isn't going anywhere.