Raquel Leviss Finally Opens up About Her Decision to Split From James Kennedy
'Vanderpump Rules' stars James Kennedy and Raquel Leviss have officially called off their engagement, and fans are curious to know the reason.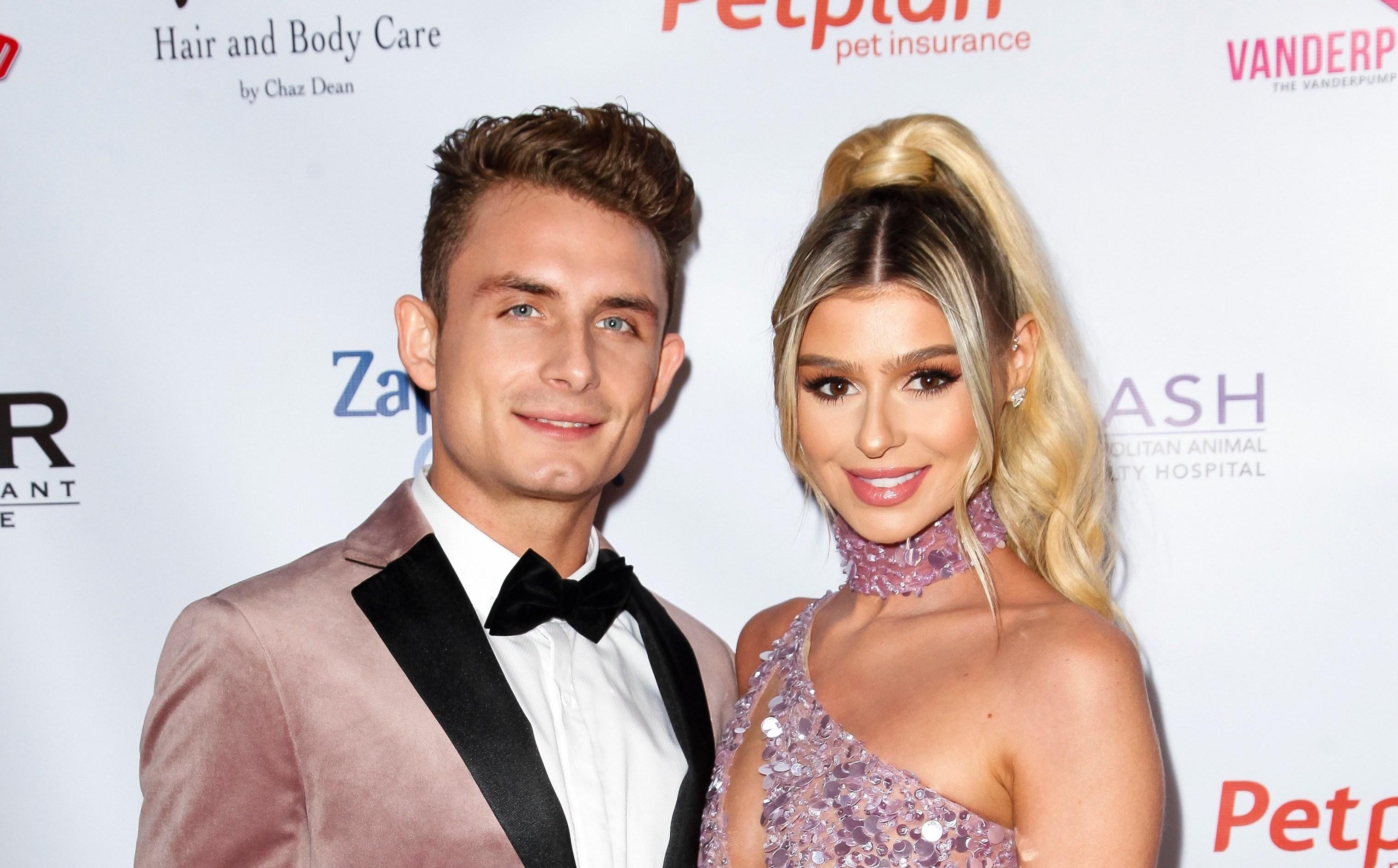 There is always relationship drama within the Vanderpump Rules universe. First, it was Lala Kent and Randall Emmett ending their engagement. Now, James Kennedy and Raquel Leviss are following in their footsteps.
After five years together, the 29-year-old DJ and his 27-year-old beauty pageant fiancée broke up. On Sunday, Dec. 5, the pair announced their split through a joint statement on Instagram.
Article continues below advertisement
"After these five wonderful years we had together, we decided we have two different goals and made the decision to call off the engagement," their statement read. They continued, "We love each other very much, but we aren't in love anymore. We want nothing but the best for each other so please keep any thoughts positive. Sending love."
James and Raquel were engaged for almost seven months, so what went wrong? Why did they break up? Let's find out!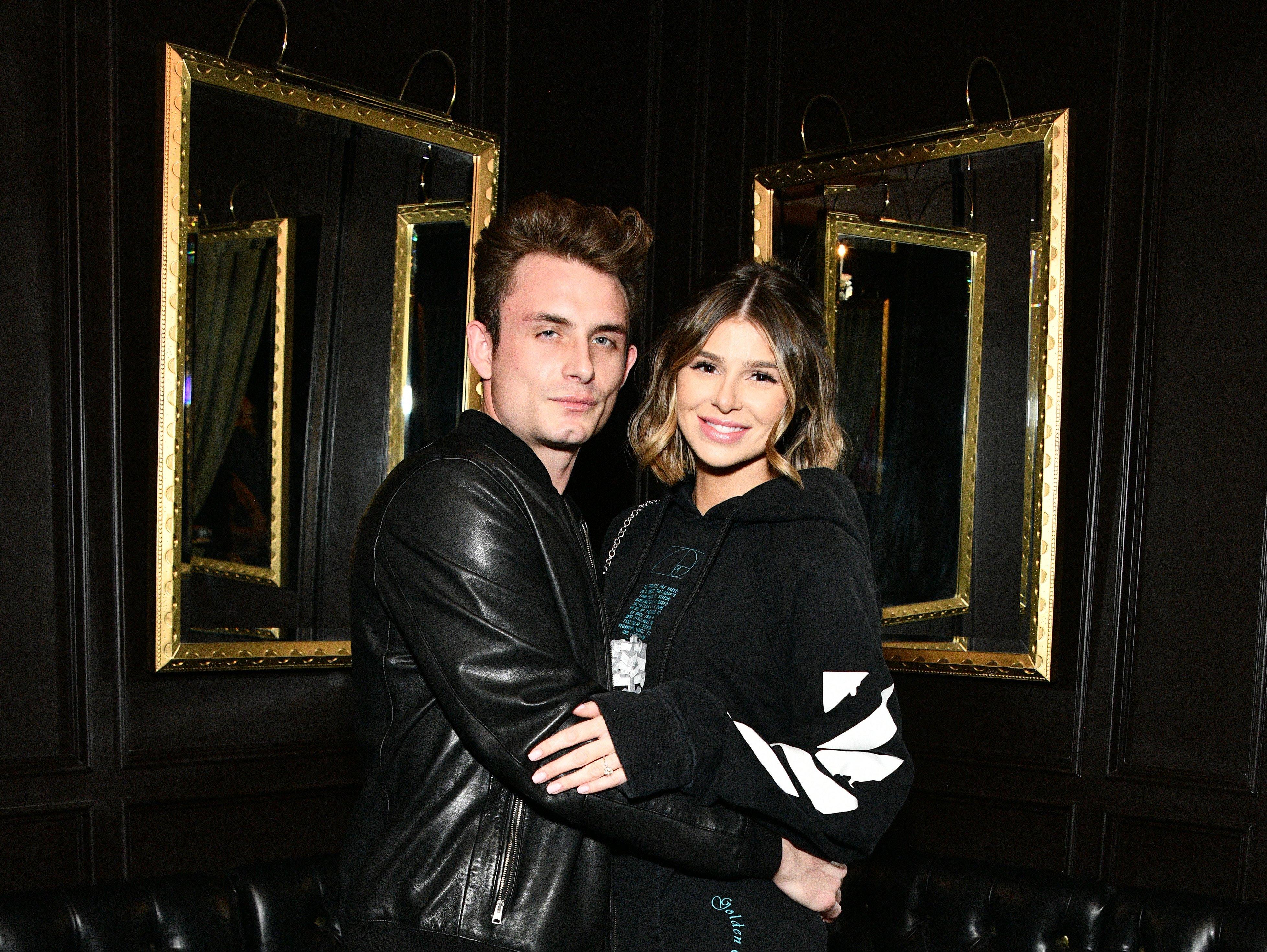 Article continues below advertisement
Why did James Kennedy and Raquel Leviss break up?
Just a month after the pair announced their decision to end the engagement, Raquel opened up about her reasoning for splitting from James on an episode of Scheana Shay's podcast Scheananigans.
The reality star confessed their split was due to "an accumulation of things," though it was a Thanksgiving Day fight between her fiancé and family members that really forced her to reconsider the relationship.
During the fight, Raquel said James became "very angry and defensive," resulting in them leaving the dinner earlier than expected.
"I found myself making excuses for him and that's not who I am. It was getting to the point where my family and him were not meshing well and the future of Thanksgiving and Christmases and holidays was looking like it was either going to be James or my family," she confessed on the podcast.
Article continues below advertisement
She admitted that due to James' history with anger, she was initially concerned about breaking things off with him and waited to tell him "just to make sure I was safe," she said.
After a series of other breakups between close people close in her life and rewatching the season before the reunion, Raquel admitted her feelings about their relationship came out in an unexpected conversation with James — and he took it much better than she'd anticipated he would.
Article continues below advertisement
"It was like word vomit. I was like, 'This is what I've been feeling and I can't keep it in any longer because I feel like I'm not being an honest person and I'm lying to you and I don't feel comfortable with this,'" Raquel recounted. "So I told him, 'Truly my heart isn't in it anymore. I don't appreciate the way that you treat other people. It's not how I treat other people. And a piece of me dies inside me every time you mistreat somebody.'"
Article continues below advertisement
Despite this, though, she maintains that she and James have a "friendly" relationship and are working to keep it that way.
"We spent so much time together and he was the love of my life at one point but more than that, he was my best friend," she said. "We shared everything together. We're going to try our best to be friends."
The former fiancés had a string of issues throughout their relationship.
Throughout their years together, James and Raquel went through a few ups and downs (many detailed in previous seasons of Vanderpump Rules). James' sobriety was one point of conflict for the pair, resulting in some nasty fights between the two.
During a March 2020 episode of Vanderpump Rules, Raquel accused James of verbal abuse after he sent her a series of texts calling her a "wh--e," "sl-t" and threatening to break up with her because she was drunk with friends and wasn't answering her phone.
Article continues below advertisement
He later apologized to Raquel for his actions, but she snapped back, "I'm not going to be embarrassed for you. I've been letting you kind of circle into drinking, not drinking, and then getting back to normal again and being good."
James ultimately got sober and previously thanked Raquel for her support throughout the process when he celebrated one year sober in July 2020 on Instagram.
While the couple may no longer be together, they seem dedicated to maintaining some semblance of a friendship for the time being. Their breakup will also be discussed further during the Season 9 reunion episode for Vanderpump Rules.