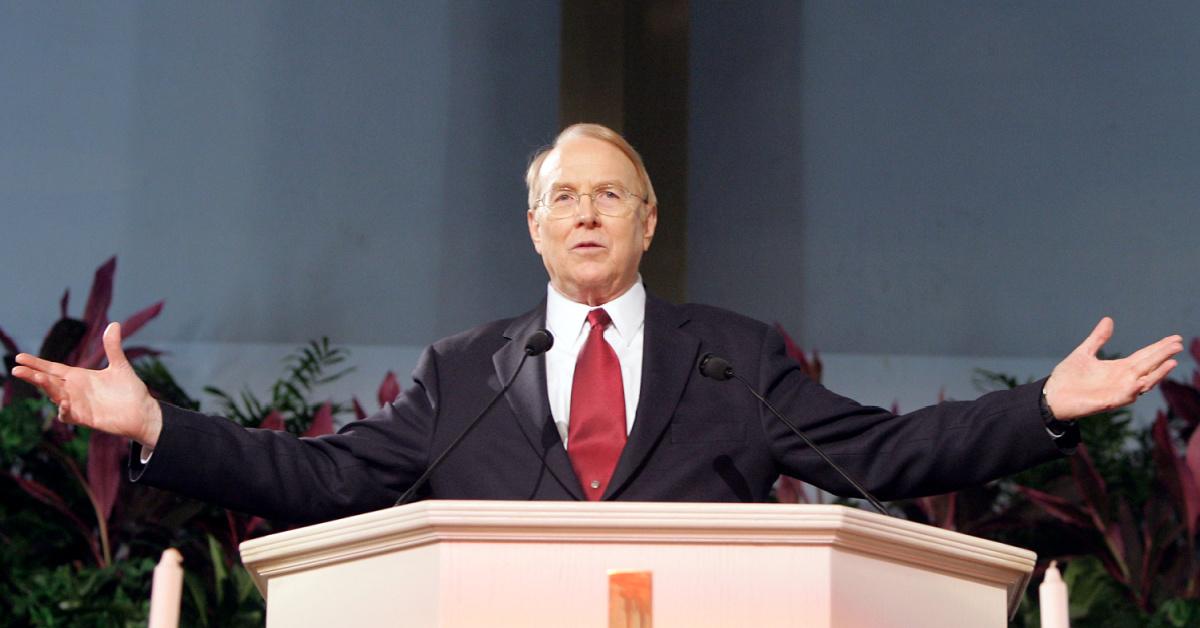 Why Did James Dobson Leave Fundamentalist Christian Organization Focus on the Family?
If you grew up at a certain time and in a certain environment, then you probably have a pretty good idea of who James Dobson is. Most likely, you heard him on the radio (probably when you were waiting to listen to the latest installment of Adventures in Odyssey) — his radio program was broadcast over more than 7,000 stations worldwide for more than 30 years.
Article continues below advertisement
James Dobson is an American evangelical Christian author, and one of the most influential people in the country, especially when it comes to conservative social views. For many years, his name was inextricably linked with the fundamentalist Christian organization Focus on the Family, but he left the organization in 2010. Why did he leave FOTF?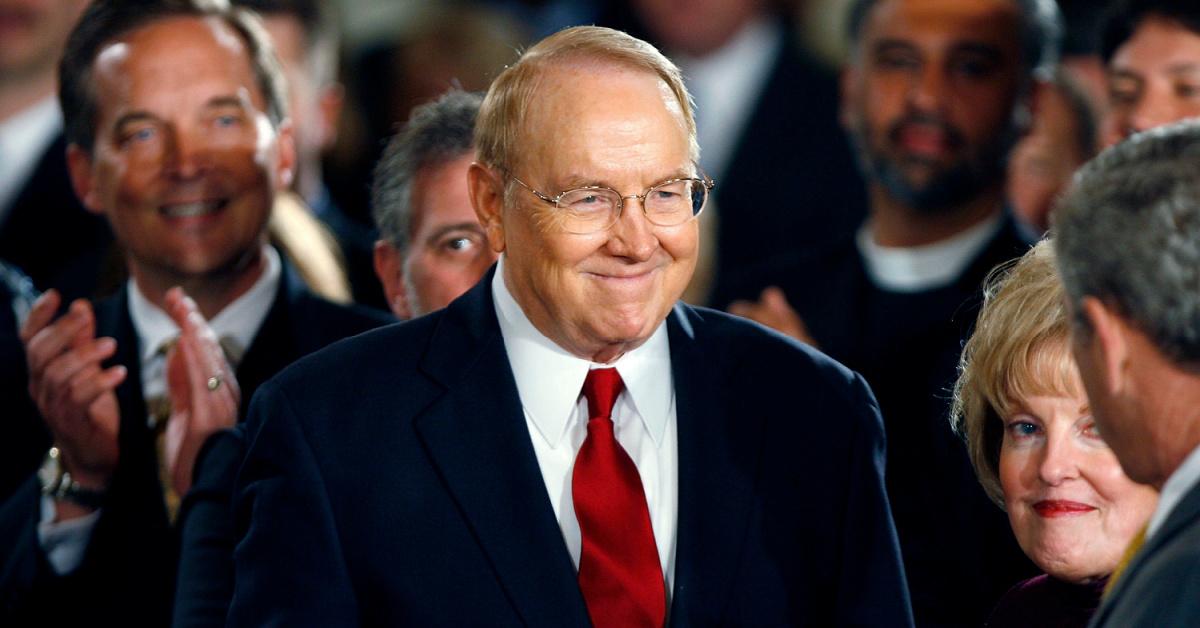 Article continues below advertisement
Why did James Dobson leave Focus on the Family?
Dobson wasn't merely associated with Focus on the Family — he actually founded the organization in 1977 and remained its sole leader until 2003. He produced the Focus on the Family radio show and was at the helm of thousands of daily broadcasts over the course of his three decades in the captain's seat.
Dobson left Focus on the Family in 2010 and started another non-profit foundation, Family Talk. And, of course, Family Talk also has its own radio show. Anyone who wants to hear Dobson espouse his conservative opinions on the air is still able to do so.
Article continues below advertisement
So, why did Dobson leave the organization that he himself had founded? In an interview with NPR back in 2010, CNN religion writer Dan Gilgoff described Dobson as a "classic culture warrior" — someone who is actively involved in "protecting" a particular set of values they see as being "under threat." Gilgoff says that Dobson left Focus on the Family in order to take things in a more political direction. It seems as though he's been successful in that regard:

Article continues below advertisement
While Dobson was in charge, Focus on the Family became known for its campaigns against LGBTQ rights and reproductive rights. In fact, in his book Marriage Under Fire, Dobson compared people who advocate for marriage equality to Hitler. He advocates spanking children under the age of 8, and believes that women who have children under the age of 18 should not work outside the home.
Dobson was one of the founding board members of the Family Research Council, an organization the Southern Poverty Law Center classified as a hate group, describing it as a "font of anti-gay propaganda." By 2009, Focus on the Family was apparently ready to distance themselves from some of Dobson's beliefs. Dobson revealed in November 2009 that the board had asked him to resign.
Article continues below advertisement
After Dobson left Focus on the Family, Ken Hutcherson — the late pastor of the Antioch Bible megachurch and a personal friend of Dobson's — wrote that Dobson had, in fact, been pushed out of the organization. "I think that Focus does have a new focus; an image change designed to make them accepted and well-liked rather than standing for righteousness in an unrighteous society," he wrote.
While ousting Dobson may have been a move toward softening its image, Focus on the Family still promotes creationism, abstinence-only sex education, and adoption exclusively to heterosexual couples. The organization lobbies against reproductive and LGBTQ rights and has been criticized for misrepresenting research in order to promote its "values."
The organization may have taken a step away from the controversial conservative influencer James Dobson, but… it wasn't a big one.