Josh Jacobs Changed His Number and Feels "Like a Superhero" Now That He's No. 8
Raiders running back Josh Jacobs changed his jersey number from No. 28 to No. 8 — and it was partially due to superstition. Details here.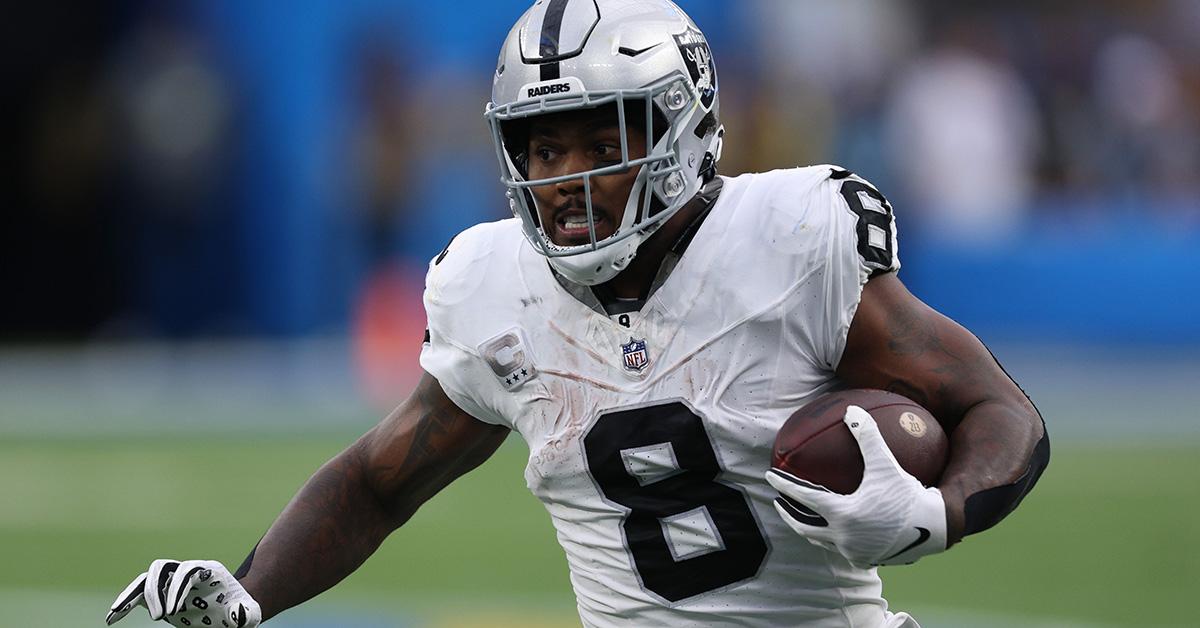 The Gist:
Josh Jacobs decided to change his number from 28 to 8 prior to the 2023 season.
Before joining the NFL, Josh had been playing as No. 8 since he was a child.
Josh said that the number makes him feel special, and hoped prior to the season that it would help him perform at a high level.
Article continues below advertisement
Raiders running back Josh Jacobs has been one of the best in the league since he started his career with the Las Vegas Raiders in 2019. For the first four years of that career, Josh was wearing number 28, but before the start of his fifth season, he changed his number.
After the news that Josh changed his number became common knowledge, many wondered what prompted the move. As is often the case with professional athletes, Josh did it in part because he was superstitious about the new number.
Article continues below advertisement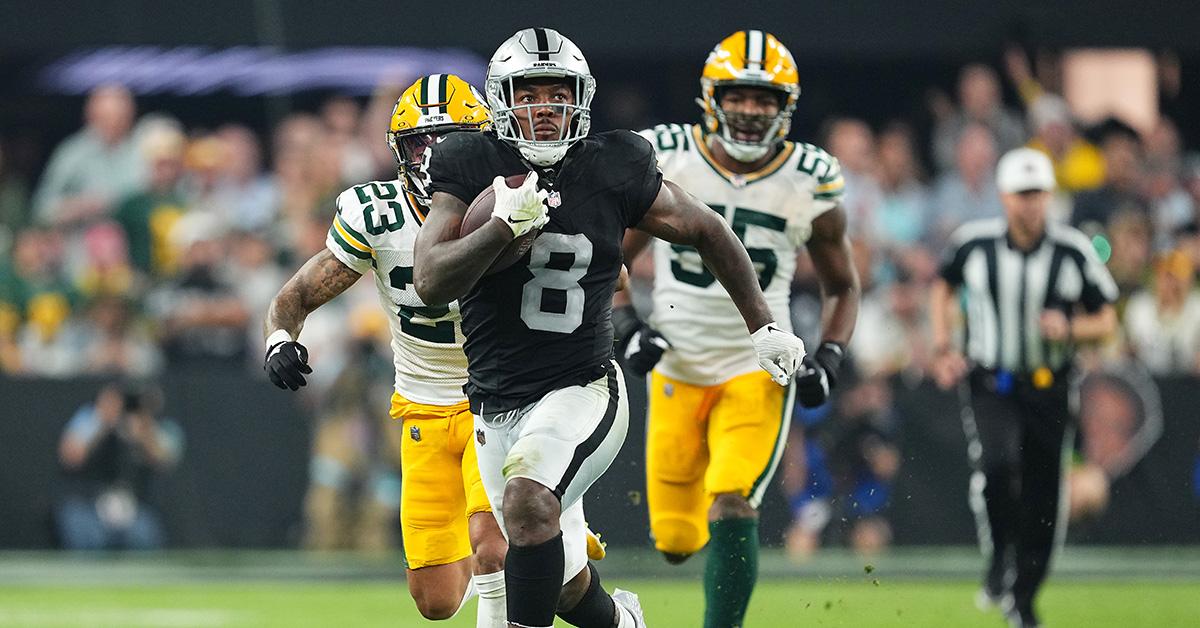 Why did Josh Jacobs change his number to 8?
Josh changed his number to 8 for the 2023 season because he believed that it could improve his performance. Eight is the number he's been wearing since his childhood, when he was playing football in Oklahoma.
"All my life, that's the number I've always worn. The number, I feel like it brings something different out of me," Josh said in August 2023, per the Raiders' website. "Even in college, I feel like I took that leap in that number, so it's going to be fun to see what I can do with it. Try to make it a staple."
Article continues below advertisement
Josh elaborated by saying that he had always felt a special connection to that number. "Growing up, it was always just a number that I felt always caught my eye," Josh said. "I remember when I was in Little League, I got my jersey stolen. I had a 30s number and I was like, 'Man, nah.' But there's something about that 8 that makes me feel like a superhero."
In spite of the new number, Josh's teammates said he still looked like the same player, which is good news if you're as talented as Josh is.
Article continues below advertisement
"He looks like 8. I mean well he looks like 28, but he looks like 8," Brandon Bolden said at the time, per the Raiders' website. "Same old Josh. He was away from football, he missed, we missed him but we're back to work. Having him out there today, that was big for everybody out there – including him."
Apparently Josh had wanted to change his number the previous season, but learned he'd have to pay the NFL more than $3 million to cover the rest of the inventory for his No. 28 jerseys. Needless to say, that didn't happen, and Josh decided to wait to change the number.