Kat Von D Started Covering Some of Her Tattoos Amid Sobriety Journey
Tattoo artist Kat Von D has been working to cover some of her tattoos since 2020, leading many to wonder why she started covering them up.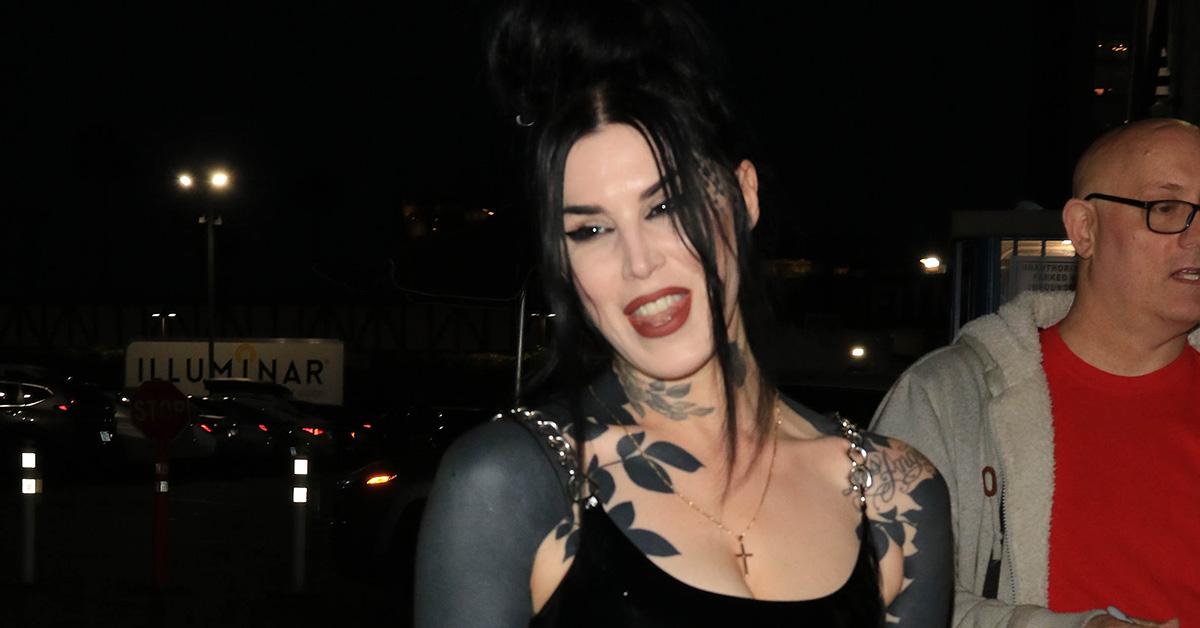 The Gist:
Kat Von D started covering many of her tattoos with black ink in 2020 in order to get rid of some of her tattoos.
Kat got many of the tattoos when she was drinking and she has been sober for more than a decade.
She encouraged followers who didn't like her new tattoos to keep their opinions to themselves.
Article continues below advertisement
It might seem strange for someone who's best known for being a tattoo artist to start covering up the artwork on their own body, but that's exactly what Kat Von D is doing. Kat has apparently been working for several years to have some of the tattoos on her body covered up with black ink, and has been periodically posting pictures of her progress.
As she has continued to cover up the tattoos, though, some have wondered exactly what her goal is, and why she's decided to cover up tattoos at this point in her life. Thankfully, we've got all the details on why Kat Von D started to cover her tattoos.
Article continues below advertisement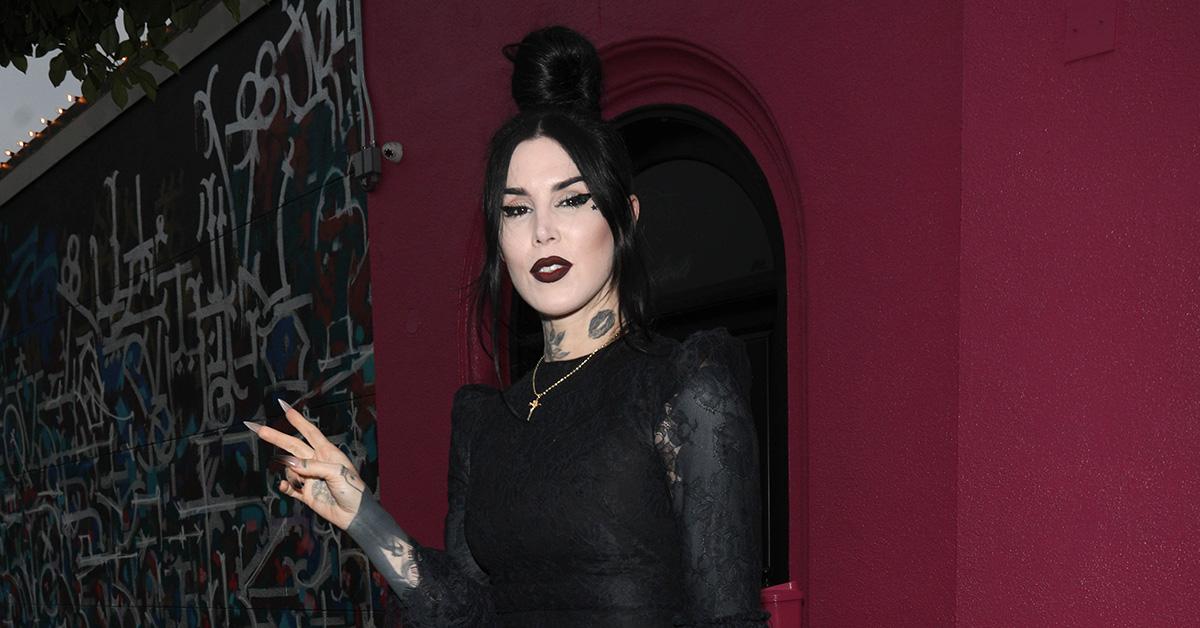 Why did Kat Von D cover her tattoos?
Kat started working with Philadelphia tattoo artist Hoode to cover up the tattoos on her arms in December 2020. She got this new blackout design to cover up tattoos that she says no longer mean anything to her. She explained that she got most of the tattoos when she used to drink. Now, she has been sober for well over a decade and she doesn't want those reminders around.
Article continues below advertisement
"Feels so good to finally cover up so many of the tattoos I got back when I used to drink," she wrote in a caption under her Instagram post. "Those tattoos meant nothing to me but landmarks in dark times, and I'm so lucky to have the best blackout artist @hoode215 cover them up for me! Now my arm looks so nice and clean, and the portrait of my Father stands out even more."
Kat also warned her followers that they shouldn't criticize her for the blackout design.
"I've been tattooing well over 2 decades and have seen so many tattoos in my lifetime that I personally would never get, yet feel happy for the wearer because it means something to them," she wrote. "I don't think there should be room for criticism when it comes to self expression, and a tattoo is personal to the person wearing it. So thank you ahead of time for being respectful. Much love!"
Article continues below advertisement
Kat said it was OK to not like her new look, but that you can keep those feelings to yourself.
"Trust me, I've seen plenty of tattoos I personally would never get. And those differences make this world so much more interesting! So no need to comment any negativity," she said.
"Just know that I absolutely LOVE it, and it's extremely refreshing for me to see all the garbage, drunken tattoos I had scribbled all over my leg that I got before I became sober, be covered by sleekness and simplicity," she continued.