'Lightyear' Isn't Blasting off at the Box Office as Hoped, but Why?
Why exactly did 'Lightyear' flop? Here's what we know about the lackluster time that the Buzz Lightyear film has been having at the box office.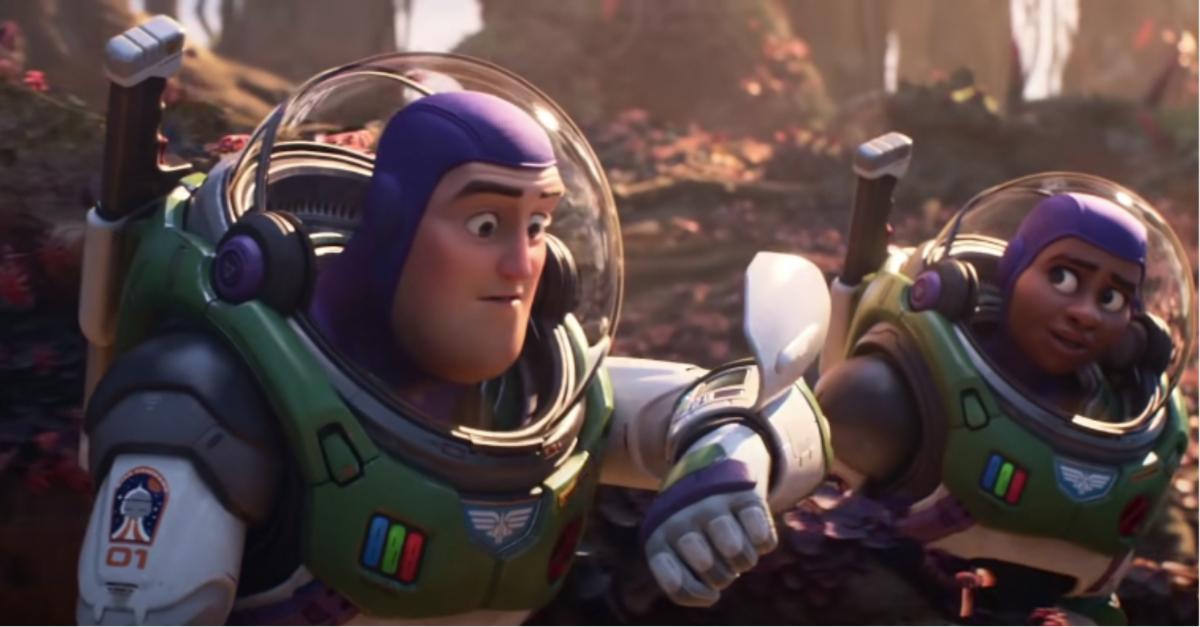 The concept behind Lightyear was first announced back in 2020, and upon on its June 2022 release, it just isn't generating the buzz (get it?) that many thought would come naturally. After all, the Toy Story franchise is one of Disney and Pixar's most successful collaborative efforts ever, so one would assume that anything remotely related to it would be an instant hit.
Article continues below advertisement
Well, that isn't shaping up to be the case for Lightyear, which is struggling to get attention at the box office and shaping up to be the worst Toy Story–related release to date. So, why did Lightyear flop at theaters? Let's unpack what we know about the situation.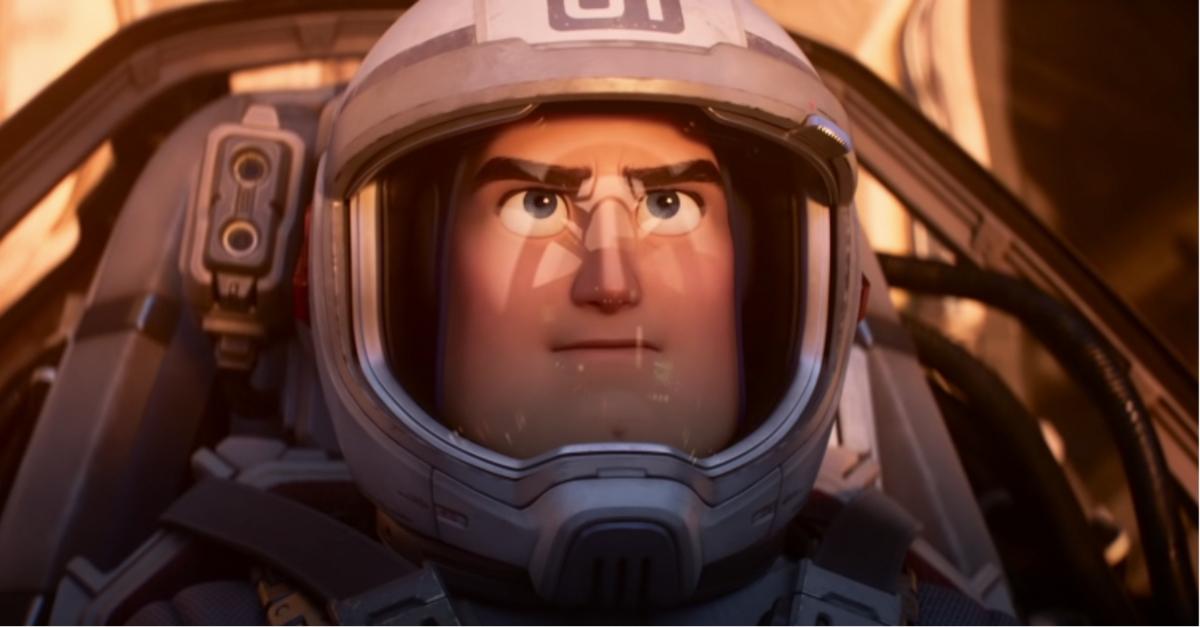 Article continues below advertisement
Why did 'Lightyear' flop?
The best way to address Lightyear and its struggles to achieve success at the box office is to talk about the mixed messaging that the film gave viewers. It was first announced in 2020 and, at the time, many hoped it would be a direct tie to the ever-popular Toy Story franchise. However, news quickly emerged that Tim Allen wasn't reprising his role as Buzz Lightyear and would be replaced by Chris Evans.
Chris then tweeted in December 2020: "This [the film] is the origin story of the human Buzz Lightyear that the toy is based on."
However, when patrons went to see the film upon its June 17, 2022, release date in theaters, they were greeted with a different message that explains how the movie is actually based on the film that Toy Story character Andy saw in 1995 which inspired him to purchase the Buzz Lightyear action figure. Maybe Chris just wasn't relaying the plot correctly at the time.
Article continues below advertisement
Lightyear also seemed to initially project itself toward an older crowd as opposed to Pixar's usual game of being a completely family-oriented film studio. The trailer featured throwback tracks such as David Bowie's "Starman" and gave off total pre–turn of the century vibes, things that would resonate much more with parents than their youngsters. Despite all of this, the film only ended up garnering a PG rating.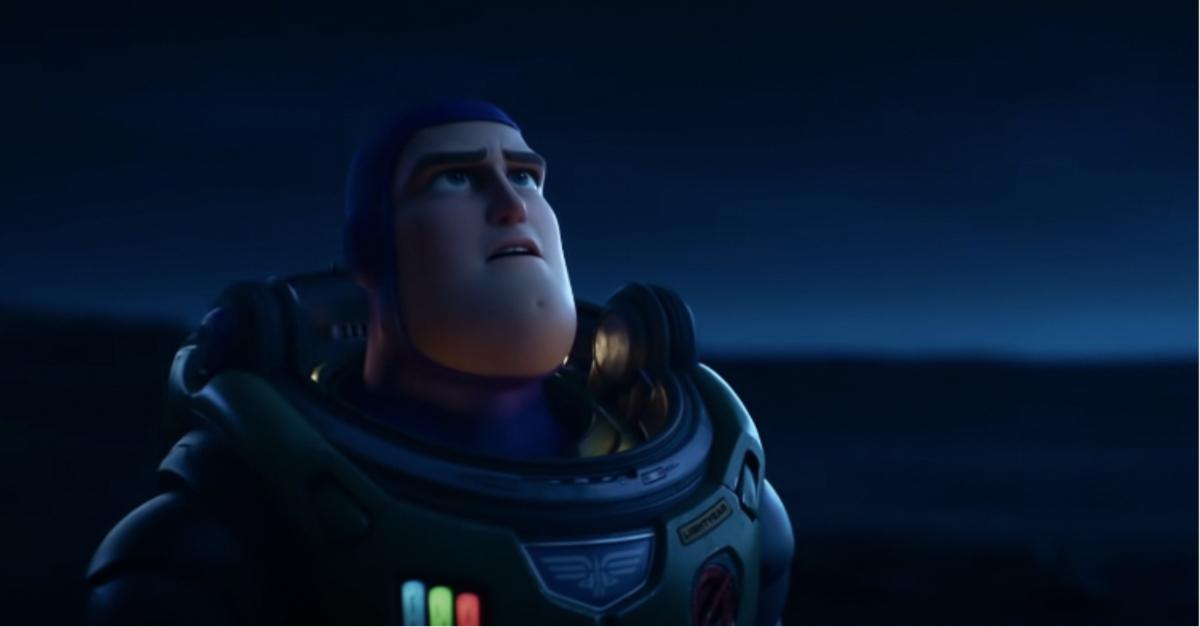 Article continues below advertisement
'Lightyear' faced serious competition at the box office.
When Lightyear was first announced, a release on Father's Day weekend 2020 seemed to make perfect sense to producers. However, as time went on and the release date was continually pushed back, Father's Day weekend became less of a promised victory for the team behind the film. Fast-forward to 2022 when it actually released and the competition was fierce.
Lightyear was bested at the box office on its opening weekend by the second week's sales of Jurassic World Dominion, having raked in only $51 million as opposed to the latter's $58.6 million, per Deadline.
On top of that, Lightyear still faced competition from Top Gun: Maverick, which in its fourth week still brought in $44 million. For context, the last time that Pixar released a film that did worse than this on its opening week was Onward in 2020, which opened at roughly $39 million.
Article continues below advertisement
'Lightyear' also encountered controversy domestically and abroad.
If going up against Tom Cruise and dinosaurs wasn't hard enough, Lightyear had a good bit of the world plotting on its downfall as well. Indeed, the film contains a same-sex kiss that has come under fire from a variety of foreign governments as well as some parties within the U.S. As such, the film is currently banned in 14 countries and is also stirring up controversy domestically. Needless to say, controversy doesn't tend to equate to more sales in the movie business.
With bans in other countries and a confusing initial PR run, among other issues, it's clear why Lightyear had a rocky start in theaters. Despite this, the film boasts Rotten Tomatoes scores of 76 percent with critics and 85 percent with audiences as well as an A- on CinemaScore.
To see what Lightyear is all about for yourself, be sure to check out showtimes at a theater near you.