Marcus Smart Is Leaving the Celtics, But Why Did He Dye His Hair Green?
Marcus Smart has played with hair in a number of ways throughout his career, but when he dyed it green, it was a tribute to a family member.
After almost a decade with the Boston Celtics, news recently broke that Marcus Smart was being traded to the Grizzlies as part of a three-way trade that allowed the Celtics to acquire Kristaps Porzingas from the Washington Wizards. Following the news that Marcus would be leaving the only team he's ever played for in the NBA, many wanted to know why Marcus had dyed his hair green in the past.
Article continues below advertisement
Marcus's love for his team was not the only reason that he decided to dye his hair green. As he explained during the 2022 finals, his love for his mom was also a major factor in his decision.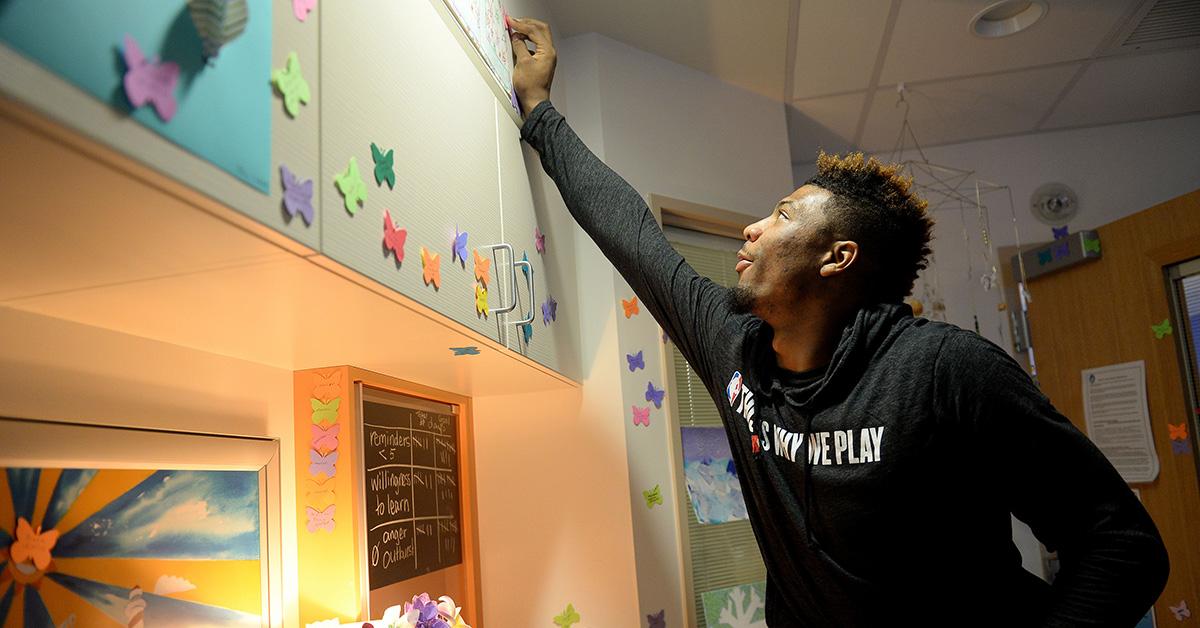 Article continues below advertisement
Why did Marcus Smart dye his hair green?
Marcus has done many different experiments with his hair over the course of his time in the NBA. Fans took special notice when he died his hair green for the 2022 playoffs, and that's a move he repeated this year for the playoffs. Marcus's green hair was not just a tribute to his team, though. In 2022, during the NBA Finals against the Golden State Warriors, Marcus explained why his hair meant so much to him.
"[My mom] always loved my hair [and] the things I was doing with it, from the braids to letting it grow out," Smart said, via NBA. "And I started to dye it and she really liked that. She always said she wanted to see me in green, but obviously she passed away so she never got to see me [with green hair]. So, when we started this playoff run, I was like, 'For her, I'm gonna go ahead and dye it and see what it looks like.' Everybody loved it, so now it's kinda here."
Article continues below advertisement
Marcus's mother died in 2018 at age 63 after being diagnosed with cancer. Now that Marcus is no longer with the Celtics, it seems unlikely that he'll continue to dye his hair green. Wherever Marcus winds up, though, it seems clear that he'll continue to find ways to pay tribute to his mother and everything that she did to get him to where he is today.
Article continues below advertisement
Marcus is being traded away from the Celtics.
News just recently broke that Marcus was being traded away from the Celtics, the team that drafted him, and to the Memphis Grizzlies as part of a three-way deal. The Celtics are also sending their 35th overall pick to Washington, as well as guard Tyus Jones, forward Danilo Gallinari and center Mike Muscala as part of the trade. The deal for this trade came in the moments leading up to the midnight deadline ahead of this year's NBA draft.
Marcus, who posted on Instagram in his green hair as recently as 19 hours ago, may not have been aware that a trade was possible. He's been with the Celtics since 2014, and although his offensive numbers have never been outstanding, he won Defensive Player of the Year with them and was ultimately part of the team that took them to the 2022 Finals.