Maren Morris Is Leaving the Country Music Industry Due to a "Toxic" Environment
Maren Morris announced in September 2023 that she would be leaving country music, leading many to wonder why she was leaving the genre behind.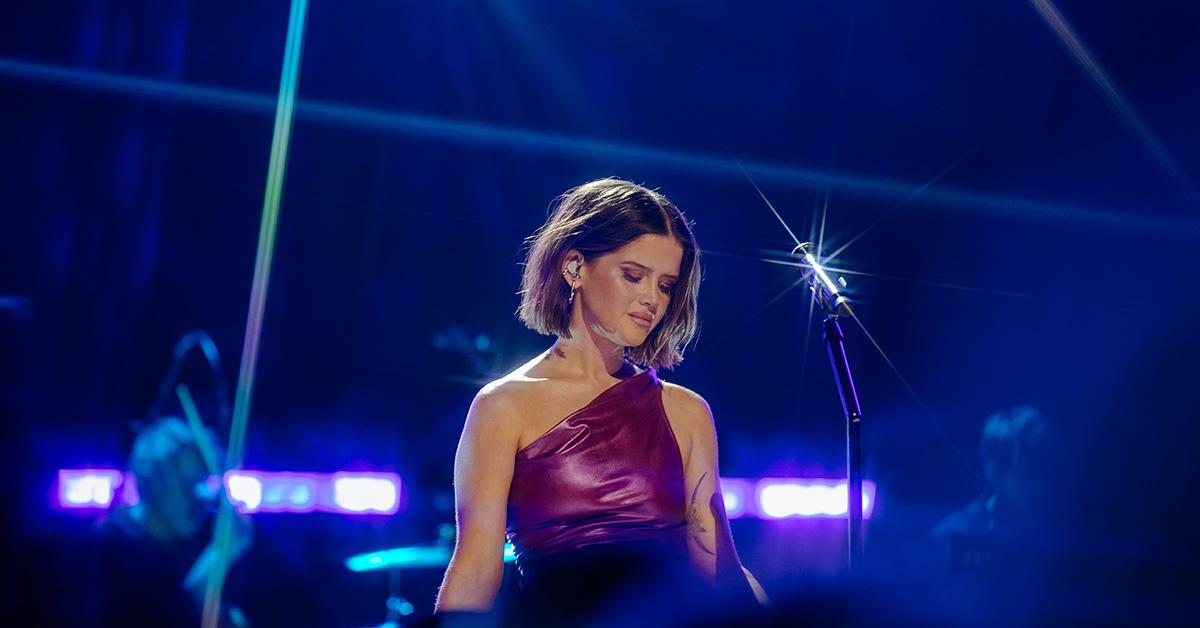 The Gist:
In October 2023, Maren Morris clarified her previous comments on leaving country music, saying that she was doing her "own thing."
Maren left the country music industry behind because of some "toxic" people and "traumatic" experiences she'd had.
Maren has been an outspoken advocate for left-leaning political causes, which has caused some controversy in Nashville.
Article continues below advertisement
Singer Maren Morris has always had a complex relationship with country music, and she announced in September 2023 that she would be stepping away from the genre altogether. Following the news that Maren was leaving country, many understandably had questions about what had sparked her decision and what it might mean for the future of her career.
It seems clear that Maren didn't take the decision to leave lightly, and that she took plenty of time in ultimately reaching it. Now that she's officially left country music behind, though, many want to better understand why she felt like she had to read.
Article continues below advertisement
Why did Maren Morris leave country music?
In September 2023, Maren released an LP with two songs, "The Tree" and "Get the Hell Out of Here," which explicitly touched on her relationship to country and Nashville. In an interview that same month with the Los Angeles Times, Maren announced that she would be taking a step back from country music. The following month, she discussed that decision on Popcast, the New York Times' music podcast.
Article continues below advertisement
In that interview, Maren explained that she was stepping away because of an accumulation of problems inside the industry. She referred to the backlash she received after releasing her debut album in 2016, saying that she wasn't viewed as country enough.
"Ironically, it was like, 'She's not country. Look at the way she dresses. Get the hell out of here. You don't belong here. This is not, like, Dolly (Parton),'" she explained.
Maren said that she now realized seven years later that she was operating in a "toxic" environment.
"I don't want to say goodbye, but I really cannot participate in the really toxic arms of this institution anymore," she said.
Maren was quick to add, though, that it was "a little hyperbolic" to claim that she had left country music behind altogether.
Article continues below advertisement
"But I certainly can't participate in a lot of it. So I'm OK kind of just going and doing my own thing," she said, adding that anyone who liked her music was welcome to listen to it.
"I'm not shutting off fans of country music. That's not my intention," the singer added. "It's just the music industry that I have to walk away — a few factions — from."
Maren has been an outspoken advocate for creating more space for diverse artists to exist within country music, and has also taken political stances that alienate some of country's biggest fans.
"Country music is a business, but it gets sold, particularly to young writers and artists who come up within it, as almost a god. It kind of feels like indoctrination," she said. "If you truly love this type of music and you start to see problems arise, it needs to be criticized."