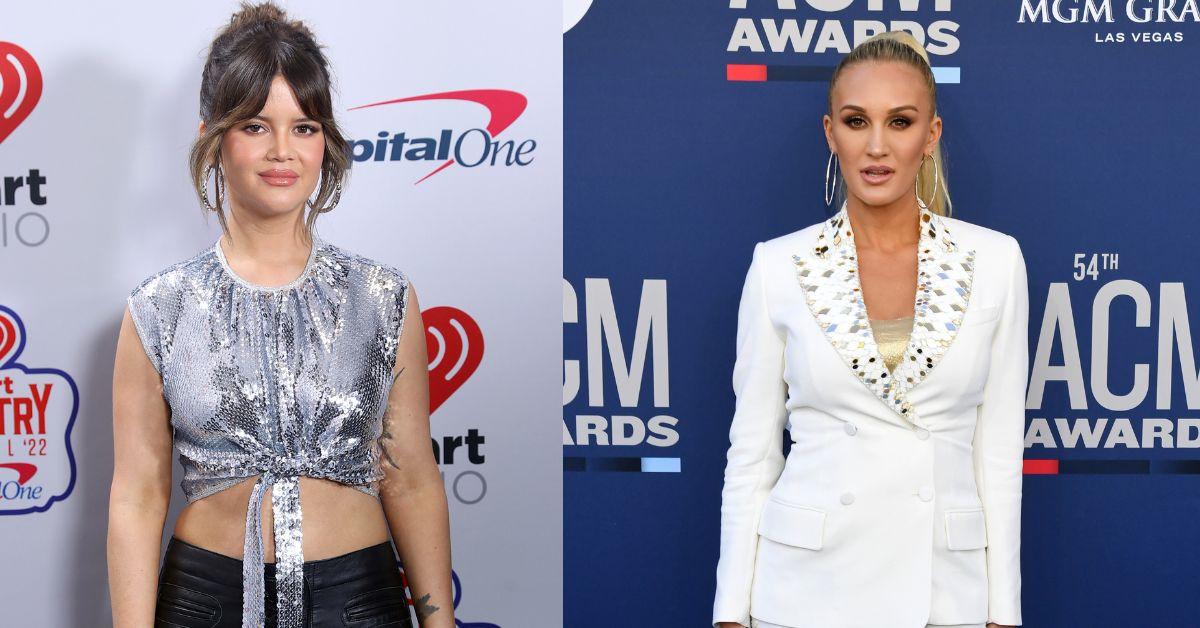 Inside Maren Morris and Brittany Aldean's Feud
Drama alert! Grab a teacup because we're ready to pour out something pippin' hot.
In case you missed it, Jason Aldean's influencer wife Brittany Aldean and country singer Maren Morris are not on the best of terms after Brittany made a bold statement online that sent the internet into a tizzy. What did she say and how did Maren get involved? Keep scrolling — it's tea time.
Article continues below advertisement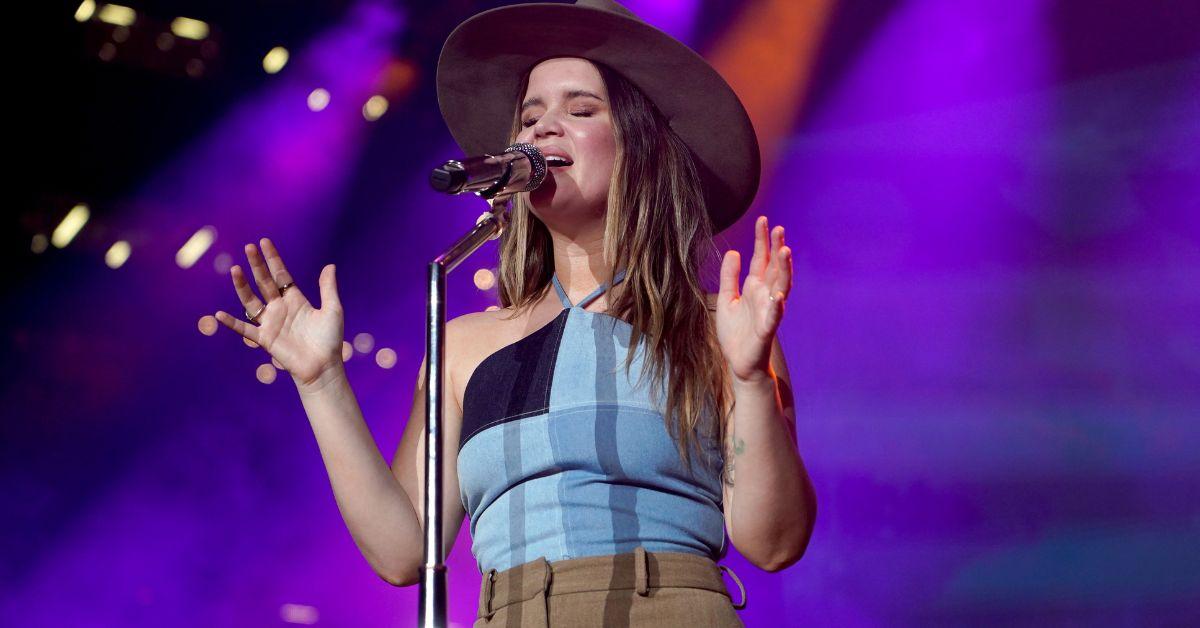 Brittany Aldean made an anti-trans comment on Instagram.
In August 2022, Brittany Aldean made headlines after she posted a beauty video tutorial on Instagram with the caption, "I'd really like to thank my parents for not changing my gender when I went through my tomboy phase. I love this girly life."
Article continues below advertisement
Her words upset many folks who perceived her comment to be anti-trans. A slew of people fired back at her, including singer Cassadee Pope who tweeted that someone with a platform in the beauty world shouldn't be making comments that make members of the LGBTQ community feel excluded. While Cassadee didn't spell out Brittany's name in the post, it appeared to be targeted at her.
Article continues below advertisement
Maren Morris commented on Cassadee's post writing, "It's so easy to, like, not be a scumbag human." She then went on to refer to Brittany as "Insurrection Barbie."
While Brittany did not respond to the Twitter interaction directly, she released Barbie-themed t-shirts that read "Don't Tread on Our Kids," which seemingly appeared to be a dig at Maren. She also appeared on Tucker Carlson Tonight to explain what she meant by her caption.
Article continues below advertisement
"I'm advocating for children," she told Fox News host Tucker Carlson. "I think that children should not be allowed to make these life-changing decisions at such a young age," she said, adding, "We have ages on everything. We have it for cigarettes, driving, military, voting … yet for some reason, people think that we can let a child choose their gender so young? It's very baffling to me."
During the interview, Tucker, who sided with Brittany, then discussed the frenzy of backlash she had received. He specifically singled out Maren's comment and referred to the singer as a "lunatic country music person who I hope leaves country music immediately for the viciousness of her attack."
Article continues below advertisement
"Lunatic country music person" Maren Morris launched a T-shirt fundraiser to support transgender people.
After learning that Tucker Carlson had referred to her as a "lunatic," Maren decided to embrace her title. She took to Instagram to share the news that she was selling her own t-shirts that had her name as well as the tagline "lunatic country music person" emblazoned on them. The shirts also included the phone number for the Trans Lifeline.
Maren explained that proceeds from the shirt sales would l be split between GLAAD's Transgender Media Program and Trans Lifeline.
A day after posting, Maren edited the post to reveal that she had already raised over $100,000.