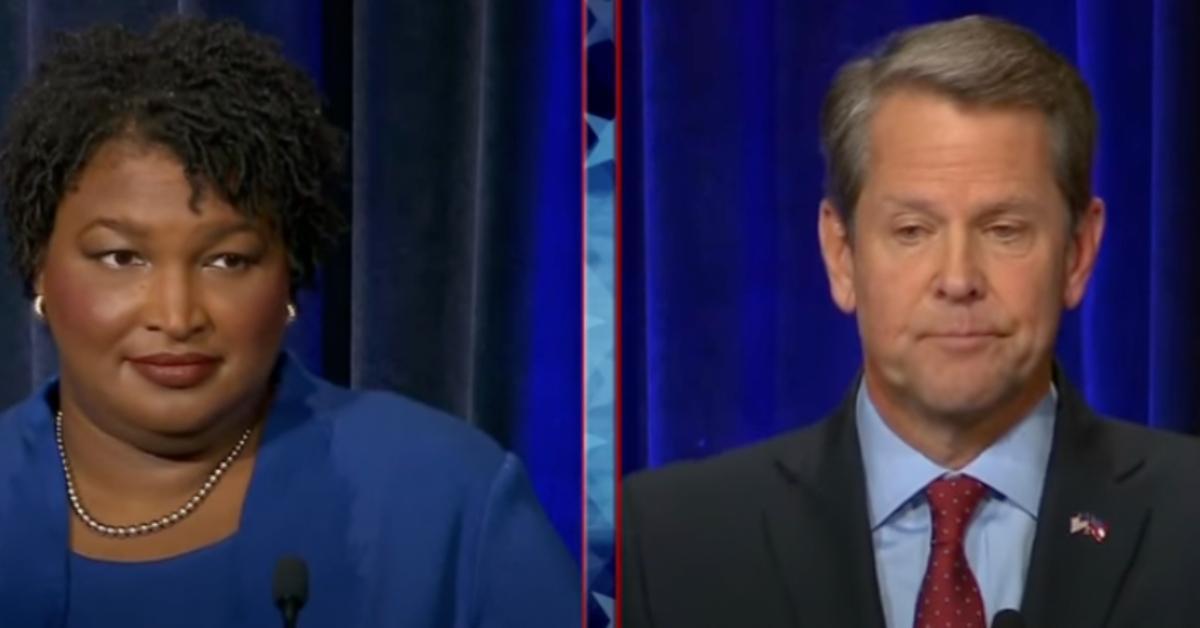 Stacey Abrams Schooled Brian Kemp in This 2018 Debate Video
The 2022 Georgia gubernatorial race is kicking off with quite a bang as the state is once again seeing its current governor, Brian Kemp, face off against Democratic hopeful Stacey Abrams. Their first debate for governor came roughly four years ago in 2018, but a lot has changed in the U.S. — and in Georgia specifically — since then.
Article continues below advertisement
Abrams and Kemp are wildly opposite on the political spectrum, so naturally when they face off, its going to be fireworks. The two haven't met on the debate stage since 2018, but they're set to go at it again soon. Because of this, many Abrams supporters are revisiting old clips of her past debate with Kemp, and one in particular is going about as viral as can be. Let's take a look at what went down in it, including what to know about the new race.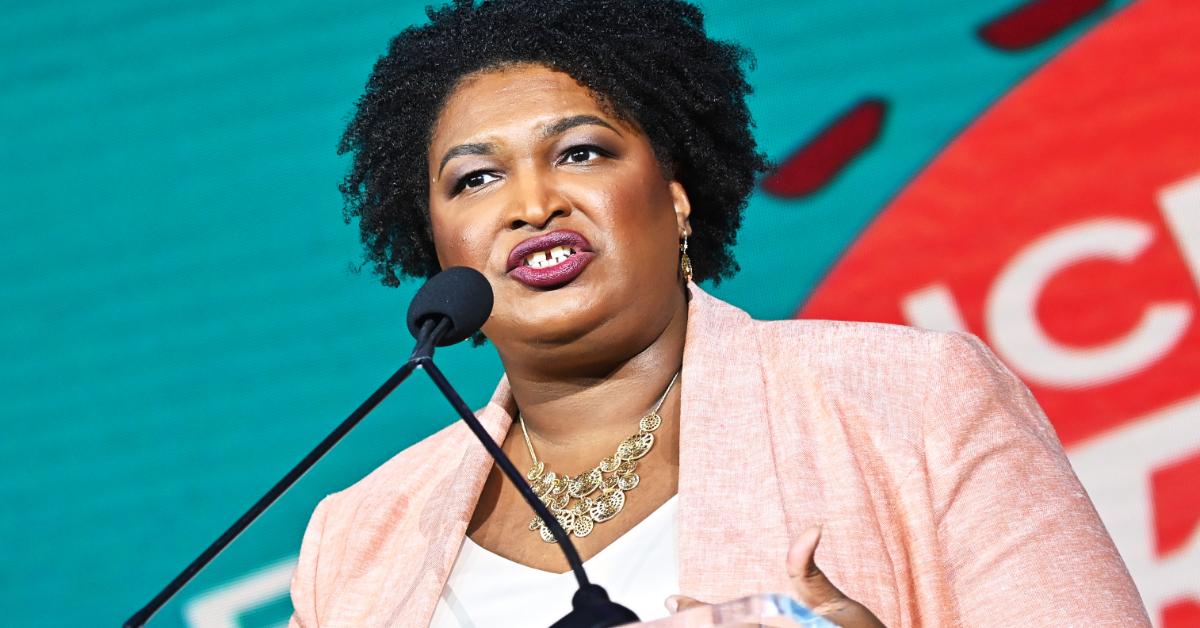 Article continues below advertisement
Stacey Abrams went off on Brian Kemp in their 2018 debate.
One particular moment from Abrams' 2018 face-off against Kemp has caught a lot of attention online now that the two are going head-to-head to see who can claim the title of governor in 2022.
In the viral clip, Kemp asks Abrams why she is "encouraging people to break the law" to vote for her, which causes Abrams to go off on him with an onslaught of facts.
"Mr. Kemp, you are very aware that I know the laws of Georgia when it comes to voting; in fact I am one of the foremost experts in the state on expansion of voting rights" Abrams led off by telling her opponent.
"I have never in my life asked for anyone who is not legally eligible to vote to be able to cast a ballot," she added before going off on Kemp for restricting voting rights in the state.
Article continues below advertisement
Specifically, she cited a 2016 court case where a federal judge ruled that he had "legally canceled 34,000 registrations" to vote in the state thanks to voting loopholes that his administration created and/or supported.
As a final slam against Kemp, Abrams said, "As the next governor of Georgia, I will continue to do my job to make certain that every legally eligible vote that gets cast gets counted."
When will Stacey Abrams and Brian Kemp debate in 2022?
According to WRDW, Abrams and Kemp will face off again on the debate state in 2022. Their appearances are scheduled for Monday, Oct. 17, 2022, and Sunday, Oct. 30, 2022, with both debates beginning at 7 p.m. EST.
If Abrams wins this election, she will be the first Black female state governor in the history of the U.S.