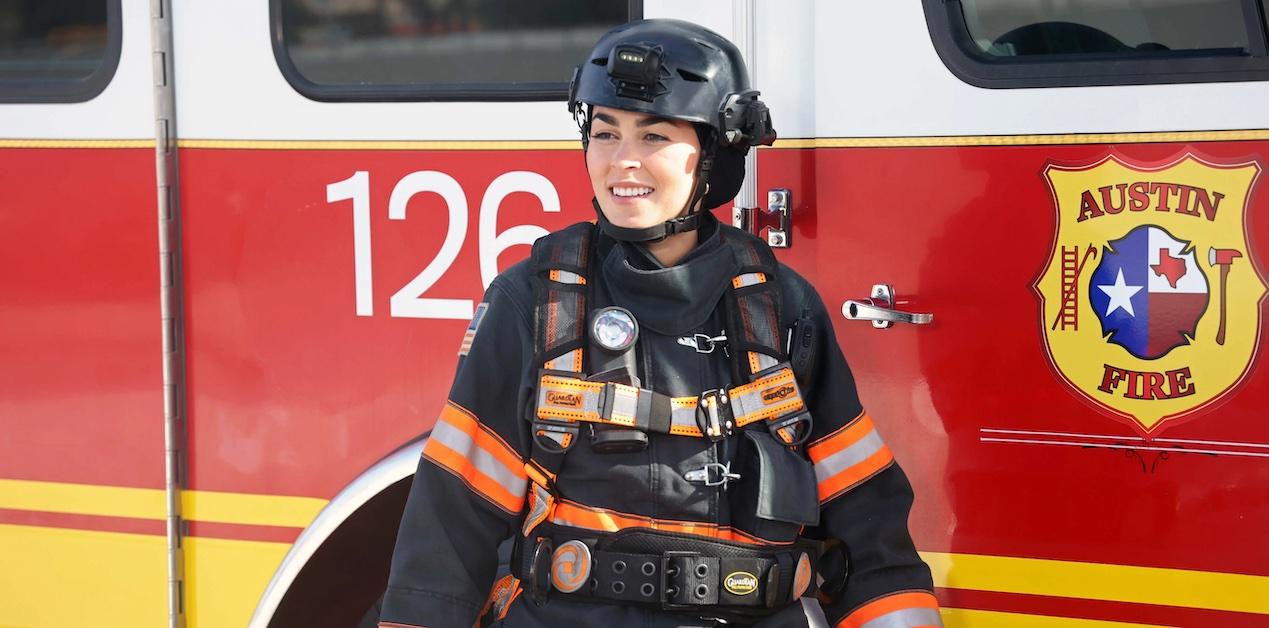 Marjan Left '9-1-1: Lone Star' — Here's Why (SPOILERS)
Spoiler alert: This article contains spoilers for 9-1-1: Lone Star Season 4, Episode 6.
New episodes of 9-1-1: Lone Star Season 4 just aren't the same without Marjan Marwani (Natacha Karam). Not only was the character a diverse new face on the squad, but her social media celeb status makes her a modern-day woman in more ways than one. But after Episode 5, a run-in with a couple from her past and the HR department forces Marjan's exit from the 126.
Article continues below advertisement
Luckily for Marjan, Episode 6 was a dangerous one for her former coworkers, so it may have been just the right time to leave. Even still, we aren't happy about watching 9-1-1: Lone Star without Marjan. So, why did Marjan really leave, and what does her future look like in the series and with the AFD?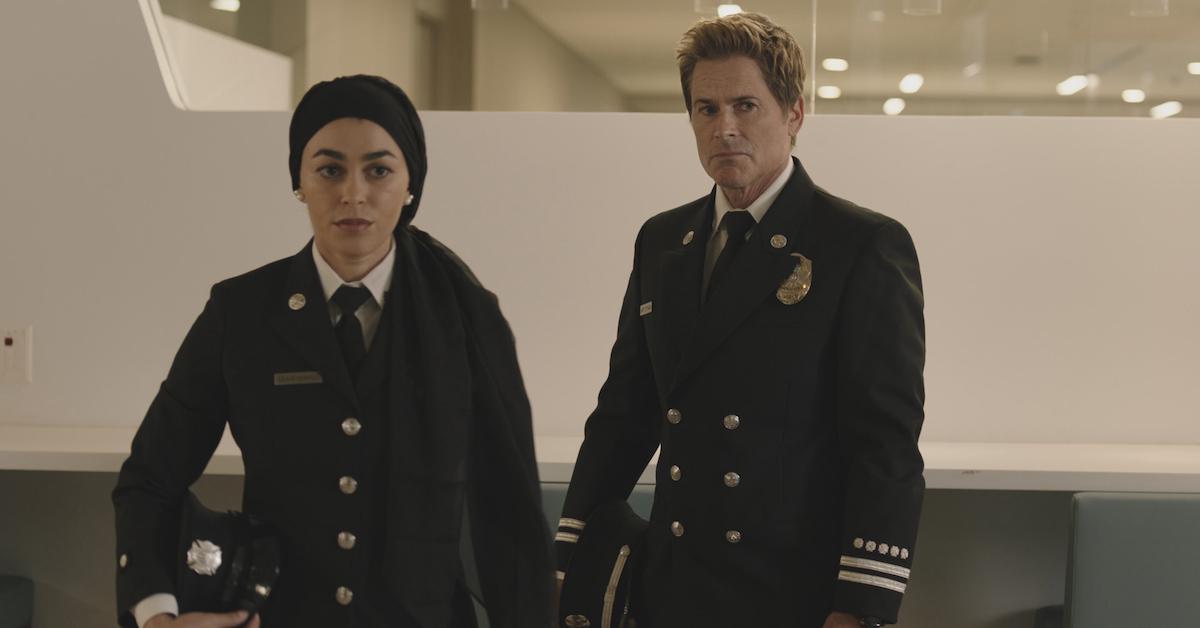 Article continues below advertisement
Why did Marjan Marwani leave '9-1-1: Lone Star'? It's complicated.
When it comes down to it, Marjan was forced to leave by a couple from her past. Basically, in an earlier Season 4 episode, Marjan was trying to save a woman from being kidnapped by her husband in a trailer, but the woman refused to leave. Marjan accidentally called her "crazy," and when the couple reunited, they filed a complaint against Marjan. Not only did the Geralds file this with HR, but they wanted Marjan to issue a public apology with a link to their GoFundMe.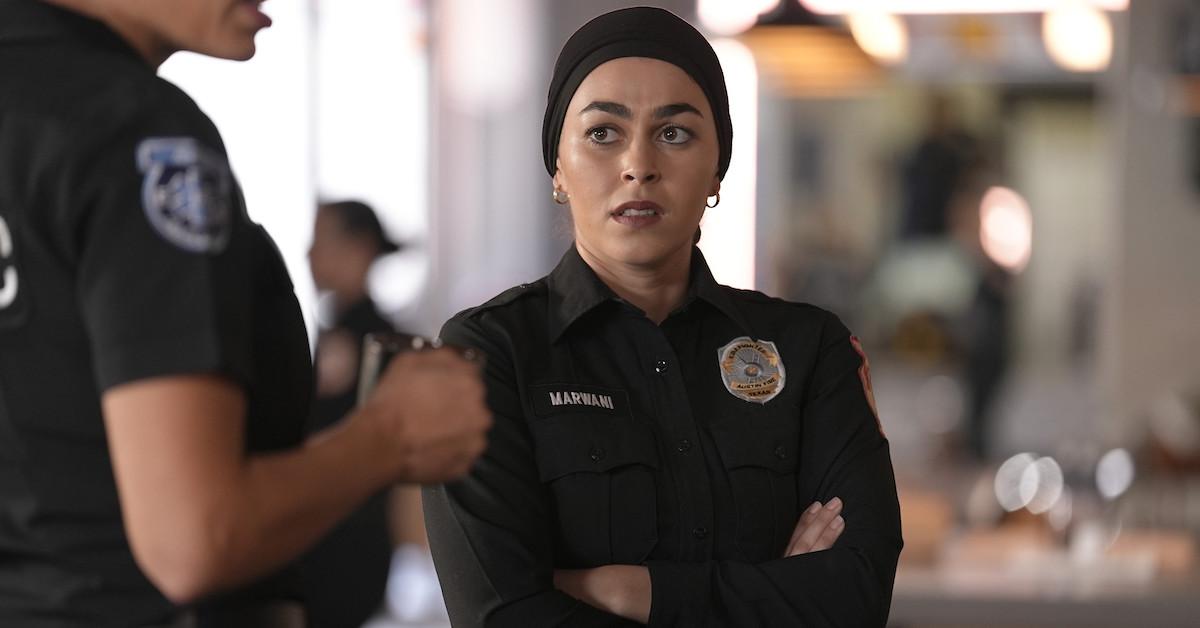 Article continues below advertisement
Marjan realized they only wanted to use her for clout and publicity, so she chose to resign from the AFD in a shocking twist. "I knew that I wanted to do the HR episode for a lot of reasons," co-creator Tim Minear told EW. "But one of the reasons was to see how people with bad intent can manipulate the system, meaning the Geralds, who, by the way, will be coming back."
"​​And when we were breaking the story, the question was, 'Who would be the most surprising person to be under an HR investigation?' Well, there's a few contenders there, but the idea that it was Marjan appealed to us all because it was so counterintuitive," Tim continued. "I think she needed to go away for a moment to explore what her feelings about her own identity as a firefighter are."
Article continues below advertisement
Marjan Marwani isn't leaving '9-1-1: Lone Star' for good.
Although Marjan decided to leave the AFD, she'll luckily still be on our screens. It seems that the series wanted to tell a story about the effects of saying the wrong thing at the wrong time without actually forcing Natacha to leave the series. Even still, Natacha isn't going to be on our screens in the same capacity as before in the next few episodes. Will she ever return to the 126?
What we do know is that we'll definitely get to see a bit of her journey. Tim wanted to make her exit more organic, and considering that Marjan is friends with her fellow firefighters, she would still be in touch with them. The current 126ers will still FaceTime Marjan and keep in touch with her.
Article continues below advertisement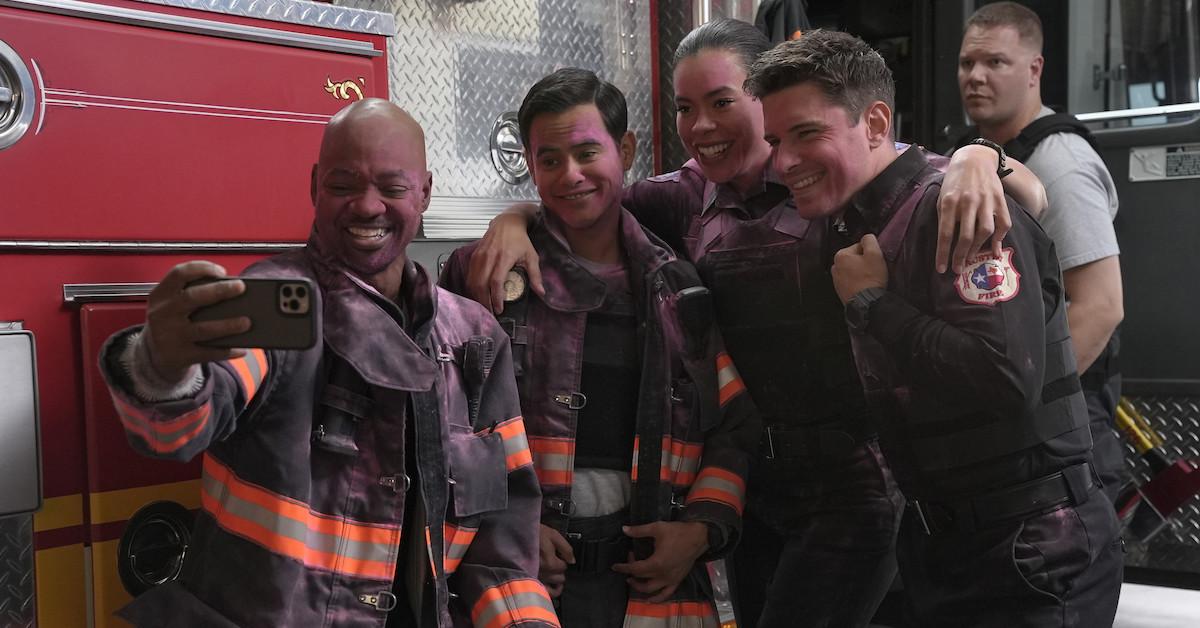 "For a while Marjan's not really going to be around, but she doesn't disappear out of people's thoughts," Natacha told TV Insider. "And so for the other characters to still have what feels like an authentic experience of their friend leaving, there will be check-ins. They'll be trying to figure out where I'm at, what I'm up to, get advice. Paul and Marjan stay in contact. They're best friends, so they touch base often."
In fact, Marjan will definitely be back for T.K. and Carlos's wedding, and we'll even get a solo Marjan episode about her journey of self-discovery. So while Marjan may have left the 126, she hasn't left the 9-1-1 franchise (yet!)
New episodes of 9-1-1: Lone Star air every Tuesday at 8 p.m. EST on FOX.