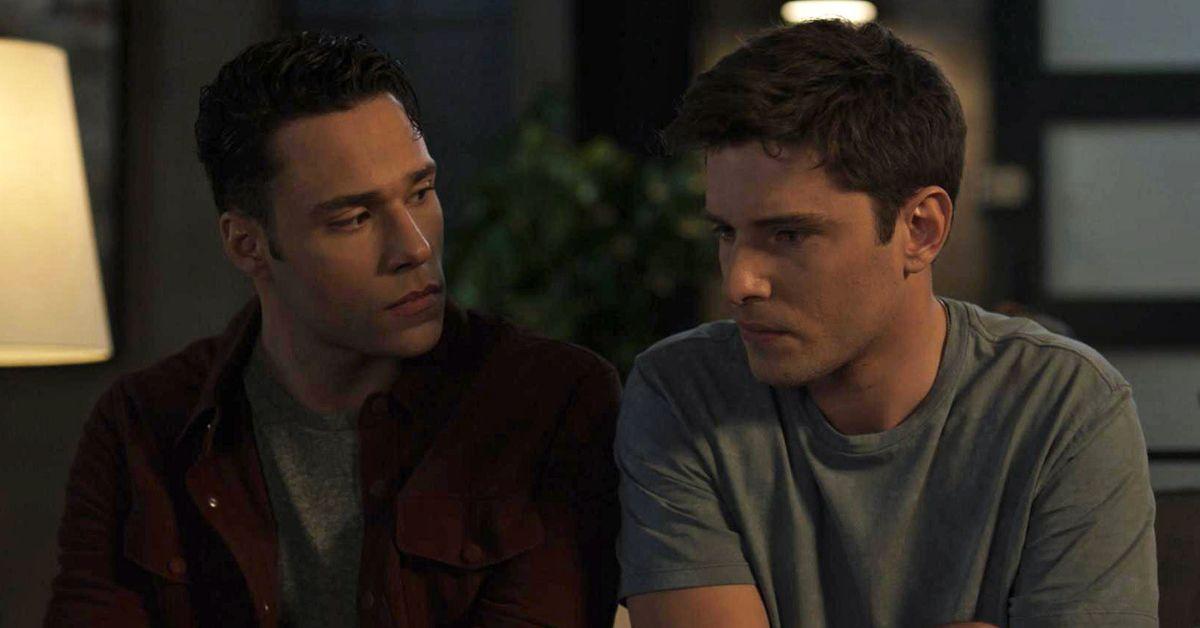 '9-1-1: Lone Star' Fans Are Worried Someone From #Tarlos's Past Could Break Them Up
Article continues below advertisement
While we're all excited to see a #Tarlos wedding, the Season 4 premiere insinuated that there could be something that stops them from getting married. Immediately, fans began side-eyeing Carlos's friend Iris Blake (Lyndsey Fonseca), due to their history.
So, who is Iris Blake? Here's the scoop on the 9-1-1 character and why fans want her to get out of the beloved LGBTQ couple's way.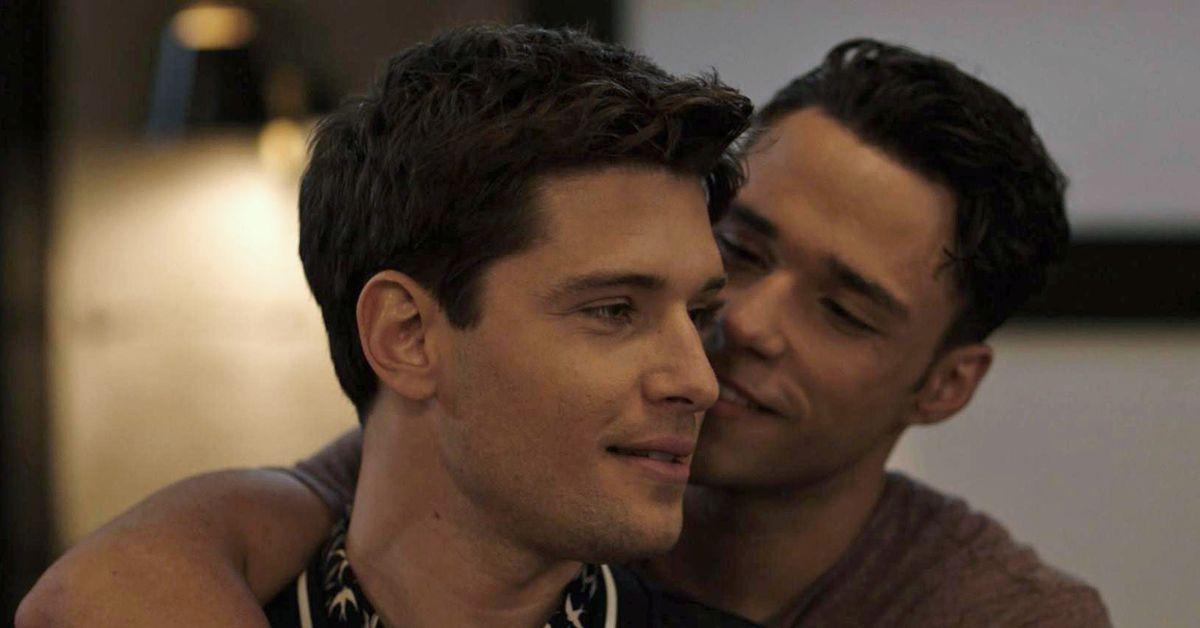 Article continues below advertisement
Iris Blake first appeared on '9-1-1: Lone Star' in Season 1.
Loyal 9-1-1 viewers probably remember Iris Blake from the 9-1-1: Lone Star Season 1 finale. The character was a significant plot twist for former 9-1-1 cast member Michelle Blake (Liv Tyler).
During the finale, fans discovered Iris is Michelle's long-lost sister who had been missing for the past three years. After Michelle found Iris, she learned that she had undiagnosed schizophrenia and had been living in Tent City.
Article continues below advertisement
Michelle offered to help her sister get back on her feet, but she declined the offer. Once Liv Tyler left 9-1-1 in 2020, many assumed the finale would be the last time they saw Iris. But TVLine reported in December that Iris would return to 9-1-1 to support T.K. and Carlos's engagement in Season 4.
Article continues below advertisement
As for why Iris was with the couple during their momentous time, she reportedly "developed a bond" with them both. However, many believe Iris and Carlos are slightly closer.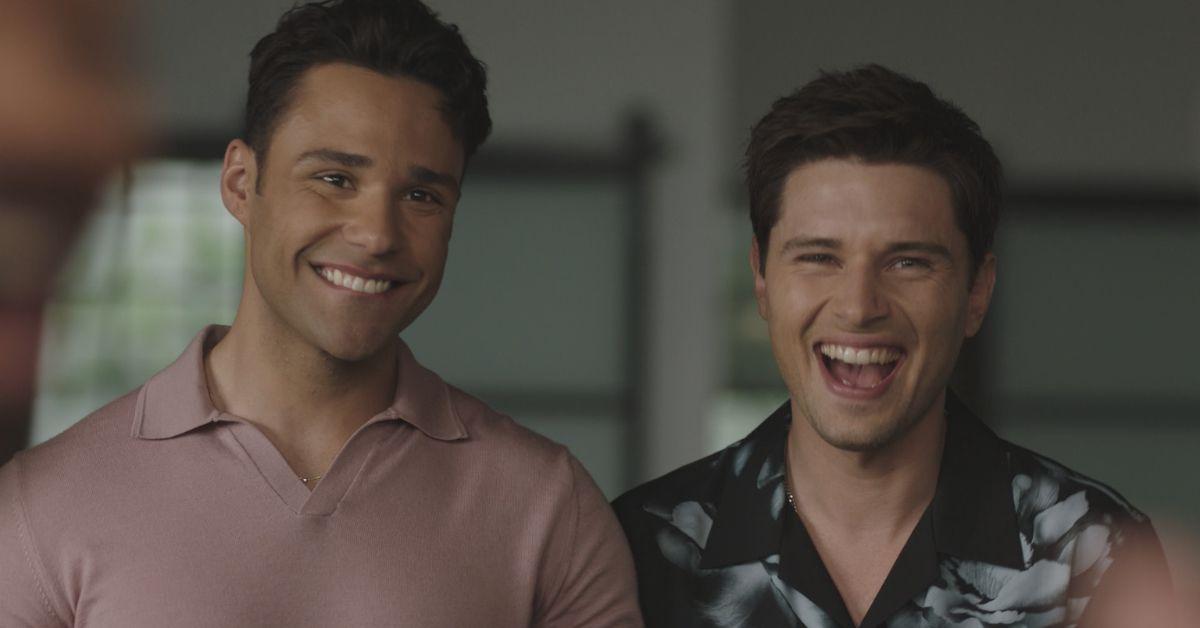 Article continues below advertisement
'9-1-1: Lone Star' fans predict Carlos's secret involves Iris Blake.
In a sneak peek of Season 4, Episode 1 ("The New Hotness") — which airs Jan. 24 — viewers see Carlos and his mom, Andrea (Roxana Brusso), meet for lunch to chat about his and T.K.'s upcoming wedding. During this teaser clip, Carlos receives a call from his and T.K.'s "dream" wedding venue.
The employee tells him that another couple broke up, which left room for them to take their place. Although Carlos's mom is up for the challenge of planning a wedding in eight weeks, she immediately senses her son's disappointment and gasps when she discovers he hasn't been honest with his fiancé.
"You haven't told T.K. the truth?" Carlos's mom sternly asks.
Article continues below advertisement
Carlos replies by saying he "thought [he] had more time" to talk to T.K. about the big news. His mom then demands that he tell his fiancé "today," which might come out later in the episode.
While fans won't know the truth about Carlos's secret until the episode ends, many believe Iris is at the center of it. Some had predicted Iris and Carlos secretly married when he and T.K. broke up in Season 3 so she could have health insurance and seek treatment for schizophrenia.
Article continues below advertisement
"Run it back to weeks ago when I [said] that Carlos's secret is probably that he had to marry Iris to get himself or her out of some kind of situation… it's looking like that could be the case," one fan tweeted.
"The Carlos and Iris marriage story makes sense in one part of my brain but absolutely no sense in the other," a conflicted viewer admitted.
Article continues below advertisement
Article continues below advertisement
Despite Carlos and Iris's marriage theory being entertaining, many fans aren't buying the dramatic turn. According to the naysayers, a secret marriage is unlikely for several reasons. Carlos is an openly gay character on the show and has never dated a woman.
Additionally, Carlos rarely discussed his relationship with T.K. with his mom, so it's hard to believe he would be comfortable enough to share a secret marriage with Andrea. Also, some fans think Iris's visit is just an old friend watching Carlos (hopefully) marry the love of his life.
9-1-1 Lonestar airs Tuesday nights at 8 p.m. EST on Fox.