Mike Portnoy Is Back With Dream Theater, but Why Did He Leave the Band?
Mike Portnoy is returning to Dream Theater for their 16th album, but why did the drummer decide he wanted to leave the band to begin with?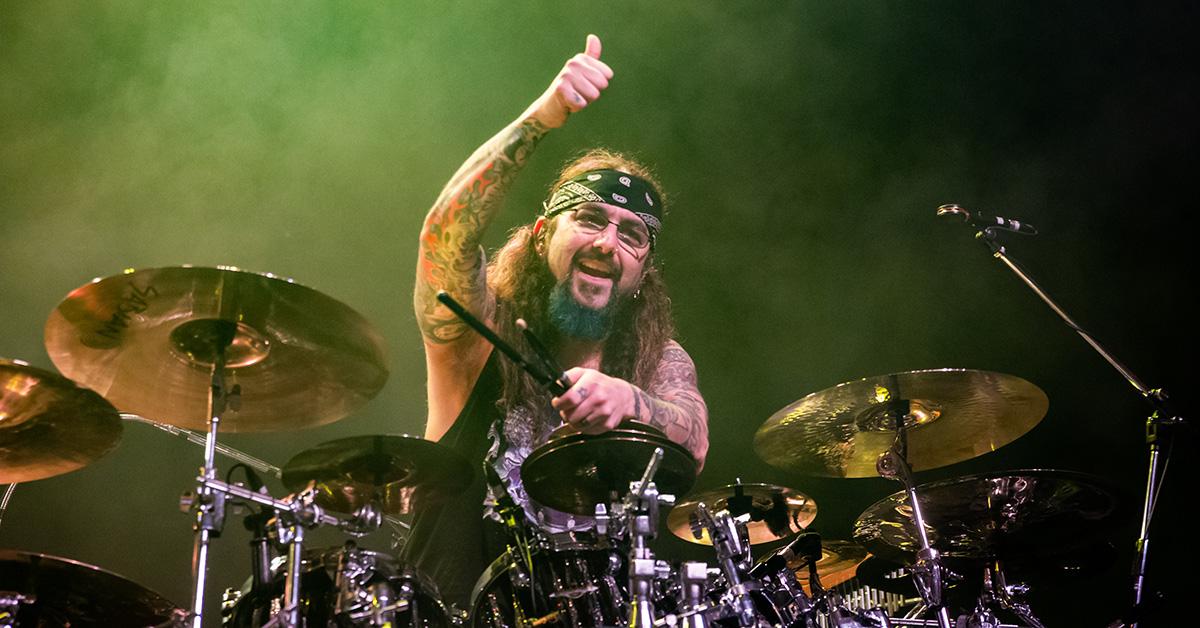 The Gist:
Dream Theater announced that Mike Portnoy, their founding drummer, would be returning to the band after almost 15 years.
Mike originally left the band to explore other musical opportunities amid a rumored feud with John Petrucci.
Mike Mangini, the band's current drummer, graciously stepped aside with Portnoy's return.
Article continues below advertisement
After almost 15 years away, Dream Theater announced that Mike Portnoy, the band's founding drummer, would be returning for their latest album. "We are thrilled to announce the return of drummer @MikePortnoy to Dream Theater!" the band wrote on Twitter on Oct. 25, 2023. "We will be going into the studio to begin working on our 16th studio album and the first with MP since 2009's Black Clouds & Silver Linings!"
Following the news that Mike is back with the band, though, many wanted to better understand what made him leave in the first place. As it turns out, Mike left mostly so that he could get the chance to spread his wings.
Article continues below advertisement
Why did Mike Portnoy leave Dream Theater?
In 2010, in the immediate aftermath of Mike's decision to leave Dream Theater, he gave an interview with Classic Rock Magazine in which he explained his decision-making.
"One of the reasons I needed to leave Dream Theater was because I didn't want to end my career as just the drummer in one band," he explained. "I didn't want to play with the same four musicians for the rest of my life. I needed to spread my wings, and I knew I had more to offer than just Dream Theater."
Article continues below advertisement
Mike added that he wanted to be remembered for all the different styles of drumming he had done in more than 50 different bands.
"All of the bands that I've been in make up the bigger picture of who I am, and I would hope that my musical legacy is about all of those things," he explained "I'd just like to be remembered as a huge music lover."
Reports also suggested that Mike was clashing with John Petrucci, the band's guitarist.
Following the announcement that he would be back, Mike said he was happy to be returning.
"I am overwhelmed with joy to be returning home and reuniting with my brothers! There is so much shared history between us all… so many memories, so much music… to think we're coming up on 40 years since this journey began!" he said. "The idea of creating new music together is so exciting and I absolutely cannot wait to hit the road."
Article continues below advertisement
Why did Mike Mangini leave Dream Theater?
After Mike Portnoy left the band, they replaced him with Mike Mangini, who graciously decided to step aside when Mike returned.
"I understand Dream Theater's decision to get Mike Portnoy back at this time," he said. "As was said from Day 1, my place was not to fill all the roles that Mike held in the band. I was to play the drums in order to help the band carry on."
"My main role of keeping our live show working tightly on a nightly basis was an intense and rewarding experience," he continued. "Thankfully, I got to experience playing music with these iconic musicians, as well as some fun times laced with humor."