Planet Fitness Charged People Its Yearly Fee Even Though the Gym Was Closed for Months
Gym goers took to Twitter to ask, "Why did Planet Fitness charge me $39 when the gym has been closed for months." The company's answer didn't help the anger.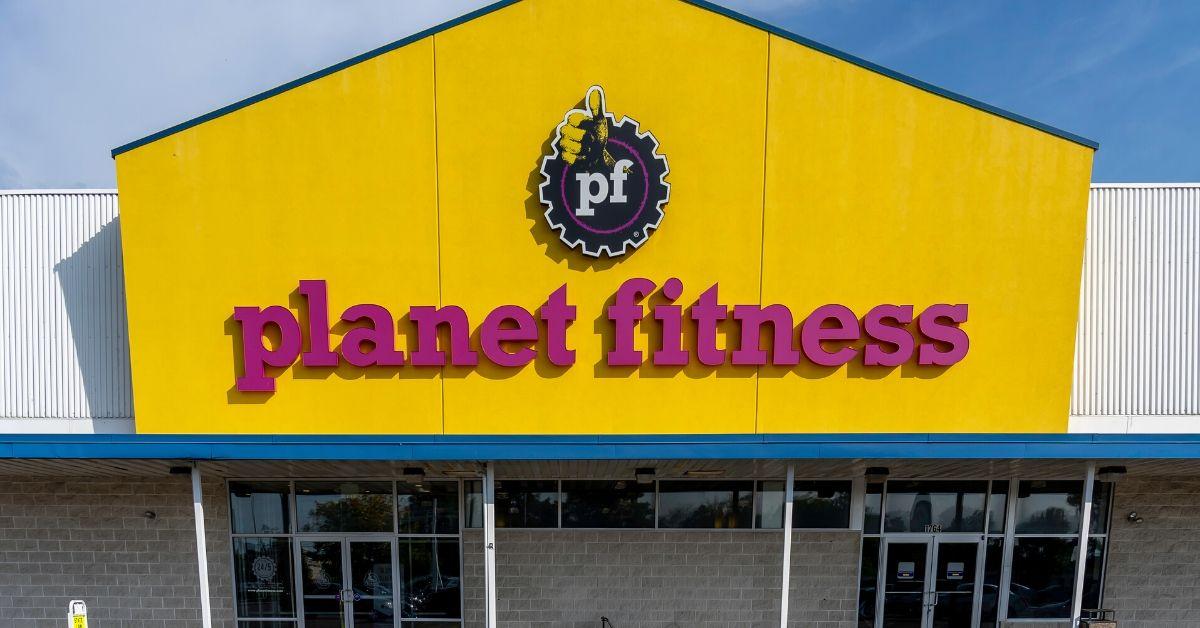 It's the start of the month which means a lot of things for people paying their own bills. It's payday for some people, and for most people it's the day where all our bills are due. We have to pay rent, car insurance, and for a large amount of people, today meant a surprise Planet Fitness charge. These upset people took to Twitter and asked, "Why did Planet Fitness charge me $39?" And, oh boy, the answer got people fired up.
Article continues below advertisement
So, why did Planet Fitness charge you $39?
According to Planet Fitness' FAQ page on its website, in order to have access to the gym facilities, there is an annual charge of $39 that "goes towards club maintenance and upkeep." This fee is due once a year and for a lot of people, that time of the year happened July 1, 2020. The charge isn't usually a surprise to most people — they know they have a gym membership, after all — but the charge came as a surprise to many this year, and it's caused a huge uproar on Twitter.
We all know there's a worldwide pandemic right now, and with it came the closure of many businesses as we were urged to physically distance. Gyms across the country were closed, and according to Planet Fitness' FAQ page, during that time, gym-goers were not charged their fees.
Article continues below advertisement
"While our locations are currently closed, we have proactively frozen all memberships on your behalf," the customer service page reads. "You will not be charged any fees until your club reopens. While we hate to see you cancel your membership, you can send a certified letter to your home club requesting to cancel. Otherwise, please contact our member services department with questions about your membership."
Article continues below advertisement
But on July 1, people saw the $39 removed from their bank account, having zero idea why it was removed since their gym had been closed for several months. Apparently, Planet Fitness charged $39 to everyone who didn't pay their membership fees over the few months. Why? The company considers their gyms open now—but there was no heads up that the company would be charging people.
UPDATE (July 2, 2020): A PR representative for Planet Fitness has reached out to Distractify to clarify that members were notified about billing for their annual fee:
"This is incorrect — if a member's annual fee date was going to change given the club closures in March, all members with an email on file were notified in advance of this billing date change upon the club reopening."
The representative also clarified, "The annual fee is a one-time fee, per a membership agreement. Unlike monthly membership dues, it is not based on the billing days or amount of days open and is a maintenance fee."
Article continues below advertisement
After being asked about it on Twitter, the official account tweeted back, "Unlike monthly membership dues, the annual fee is not deferred during a membership freeze. The date by which you must pay your annual fee will revert back to its original date. Please contact your home club directly for any questions or concerns related to billing."
Article continues below advertisement
Article continues below advertisement
As many said on Twitter, they had attempted to cancel their memberships leading up to this month, but with no one answering the phones and their local gyms closed, it was impossible to get ahold of anyone.
Article continues below advertisement
"Honestly tried to call @PlanetFitness to cancel 3 months ago. I was unable to cancel over the phone, had to cancel in the gym (which was closed) and now they charge $40 membership fee. Please fix it, you're not doing right by the customers!" one disgruntled person wrote.
Article continues below advertisement
Article continues below advertisement
Planet Fitness does have gyms reopen, but reopening came at a cost already.
According to CBS News, on June 29, over 200 gym goers were exposed to COVID-19 after someone attended the gym without realizing they had the virus.
"Planet Fitness announced that it has closed the gym temporarily, which is expected to reopen on Tuesday at 6 a.m," according to CBS. "They say a third party cleaning crew will disinfect the facilities prior to the reopening."
Article continues below advertisement
So, that doesn't exactly give people a lot of confidence that even if their local Planet Fitness is open, that it's really safe to do so. Customers are urging the gym company to refund all the yearly fees they just took out of people's bank accounts. Or at the very least, make it way easier for them to cancel.