Rapper Polo G Was Arrested at His Los Angeles Home During a Police Raid
Why did Polo G get arrested? The "Finer Things" MC has been taken into custody by Los Angeles police after authorities conducted a raid.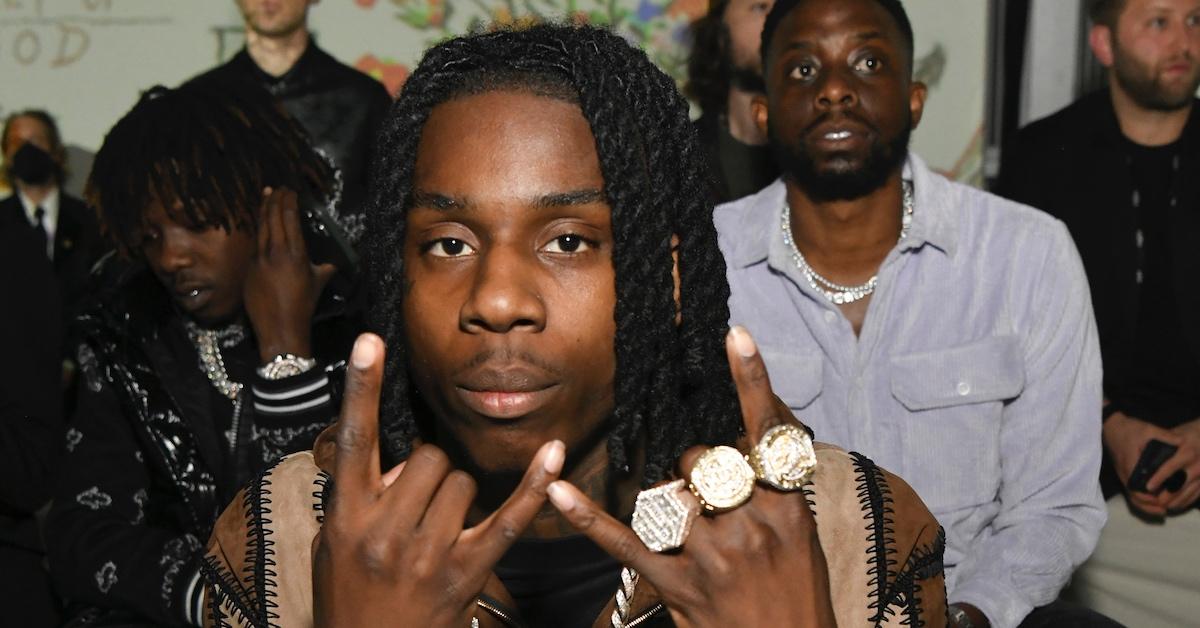 The Gist:
Rapper Polo G was arrested on Aug. 23, 2023, during a police raid at his home, reportedly in connection to a robbery.
Polo G was released shortly after his arrest.
Some sources claim Polo was detained due to possibly harboring a fugitive
Another day, another celebrity arrest to explore.
If you frequent social media, chances are you're aware that rapper Polo G, born Taurus Bartlett, best known for the hit songs "For The Love of New York" featuring Nicki Minaj, "Rapstar," and "Martin & Gina," has had his fair share of trouble with the law.
Article continues below advertisement
Polo was arrested in 2021 after a traffic stop and has kept his nose clean until now. The MC was arrested during the early hours of Wednesday, Aug. 23, 2023, in Los Angeles. And of course, fans are wondering about the circumstances of his arrest this time around. Here's the 4-1-1.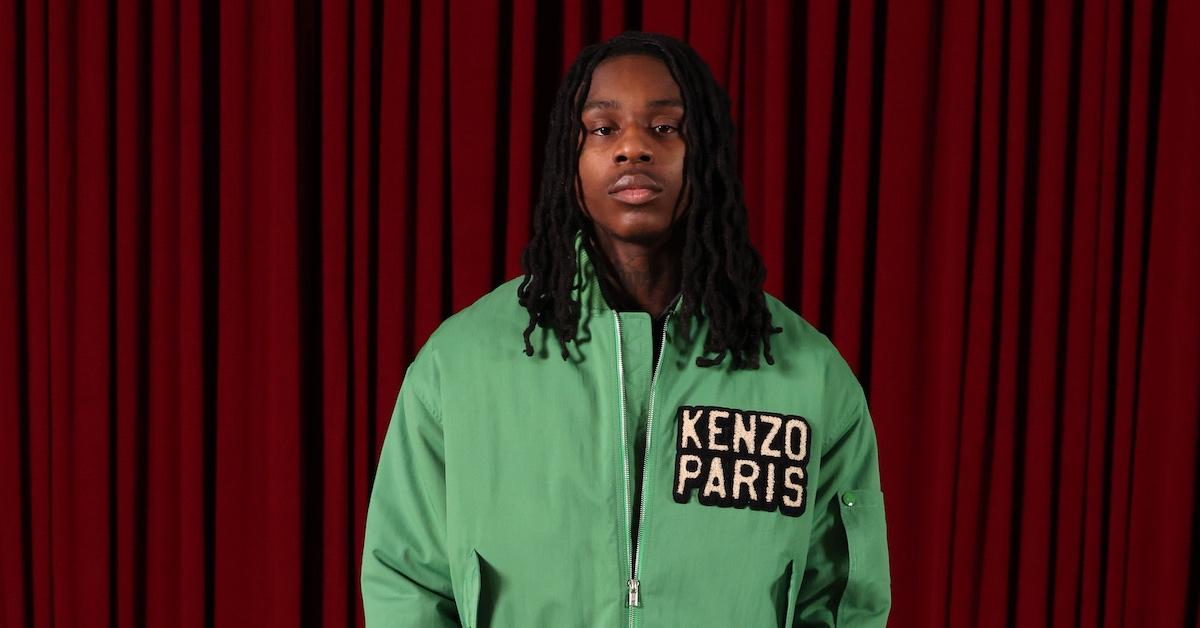 Article continues below advertisement
Why did Polo G get arrested?
According to video footage obtained by TMZ, the Los Angeles police department executed a raid on Polo's home. The footage shows an army of officers in front of the home, with one officer shouting orders for the inhabitants of the home to come outside with their hands up.
As the video continued, multiple people, including Polo exited the residence and were handcuffed.
Per TMZ, LAPD shared that the search warrant was executed due to a robbery, and four suspects, including Polo, were taken into custody.
Article continues below advertisement
"Polo is being held under the guise that the police department needs to double check that he is not a convicted felon as there was a purported firearm found in the home," Polo's lawyer Bradford Cohen told the site. "He is not and never was a convicted felon. Any previous charges he had I got dismissed and it's all public record. They are also denying myself and my California law partner Zoe Aron access to him while he is being illegally detained."
Article continues below advertisement
Interestingly, sources told TMZ that Polo was detained due to the authorities currently investigating the rapper possibly harboring a fugitive. In fact, Polo's brother, Taurean, happens to be the subject of the warrant.
Article continues below advertisement
"We are hopeful the LAPD will handle this matter with tact and transparency," a source told the outlet. "We're told Polo will update his fans and supporters when the time is right."
At this time, there is no word on if Polo's lawyers Cohen and Aron have been granted access to him.
However, Polo's mother, Stacia Mac, took to Instagram Stories on Aug. 24, 2023 at around 8:00 a.m. to share an update that Polo has been released from police custody.
Article continues below advertisement
Polo G is sitting on a growing net worth.
Per Celebrity Net Worth, Polo G is working with a net worth of $7 million, as of this writing. His net worth is attributed to his success as a rapper. Polo has three albums, 2019's "Die of a Legend," 2020's "The Goat," and 2021's "Hall of Fame," which have all been RIAA-certified two times platinum.
Article continues below advertisement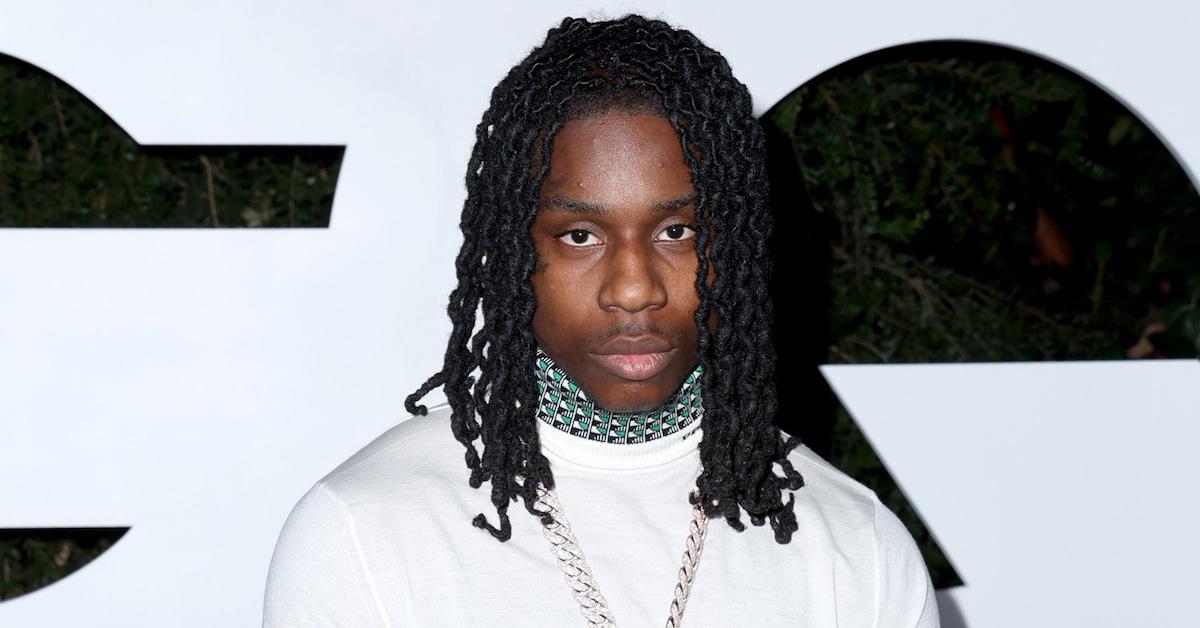 Polo is gearing up to release his highly-anticipated fourth project, "Hood Poet," which is expected to be released on Sept. 15, 2023. The rapper also owns the record label titled Only Dreamers Achieve.
So, given Polo's continued success and business acumen, it's easy to see how he's building a hefty net worth.