Does Crystal Blease Have a TikTok Girlfriend in Florida? Inside the Cheating Allegations
Polo G's girlfriend, Crystal Blease, became the subject of a cheating scandal in July 2021. Some of Polo G's fans think she hasn't been loyal to him.
"Martin & Gina" rapper Polo G (aka Taurus Tremani Bartlett) and his baby mama, Crystal Blease, are making headlines lately. As Instagram users like @official_teetime reportedly claim, Crystal pursued at least one affair behind Polo G's back. So, what's the truth? Are Polo G and Crystal over for good?
Article continues below advertisement
What happened to Polo G and his girlfriend, Crystal Blease?
Cheating rumors started to emerge in July 2021, only a few weeks after Polo G's latest studio album, "Hall of Fame," came out.
Some believe that Crystal, who shares a 2-year-old son, Tremani, with Polo G, had an affair with one of Polo G's best friends. According to one variation of the rumor, the man Crystal fell for happens to be gay. As another version of the story has it, she started spending time with the mystery man a while ago.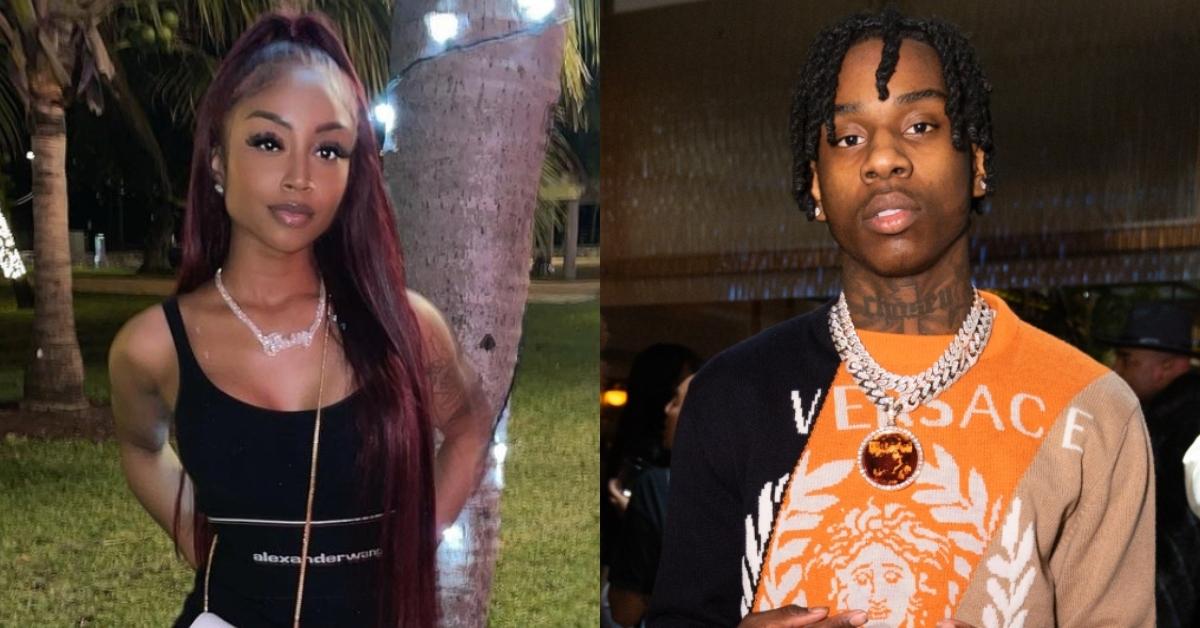 Article continues below advertisement
Other fans are convinced that Crystal cheated on Polo G with one of his friends and a woman. An Instagram user named @1more_4thegain ventured even further, alleging that Crystal has a TikTok girlfriend in Florida.
A prolific Twitter user, Crystal has taken to the social media platform on several occasions over the past few days to drop hints about what's going on in her personal life.
"The next time y'all see me post a motherf--ker on this page, just know I'm in love," Crystal tweeted on Jul 14, 2021.
Arguably, the tweet could be construed as a statement indicating that Crystal is now back on the dating market.
Article continues below advertisement
"Hey everybody, I like girls," Crystal tweeted on July 10, 2021.
The tweet likely fanned the flames of the cheating rumors. (It also clarified Crystal's sexual orientation.)
Article continues below advertisement
There's a great deal of confusion surrounding the identity of Crystal's lover (or lovers).
Crystal took to Twitter again on July 10, 2021, to address the rumors about her affair with a friend named Alize.
"Alize was at my house, but on my son, we were not talking, nor did we have sex. If we did, b----h? I bumped coochie with a girl oh f--king well? This [is] my coochie, stop clocking it," Crystal wrote. "Only reason I'm clearing her up right now is cause she's in a full relationship."
It's perhaps safe to say that we can rule out Alize.
Crystal's rumored lovers also include Action Pack and Young Rob. It's understood that it was @official_teetime who first claimed that Crystal pursued affairs with the high-profile rappers.
Article continues below advertisement
Polo G's fans swarmed Twitter after learning about the cheating allegations.
Polo G's fans headed to Twitter to share self-deprecating jokes after learning about the supposed developments between his baby mama and the mystery person or persons.
"Ain't nobody safe," tweeted @DScott1024_.
"He better have more money than Polo G because, if not, she downgraded," wrote @BuyingProperty_.
Are the allegations true, partly true, or completely false? Only time will tell.