Notre Dame Quarterback Sam Hartman Shaved His Signature Beard Down to a 'Stache
Notre Dame quarterback Sam Hartman just shaved his signature beard in favor of a mustache, leading many to wonder why he decided to ditch his beard.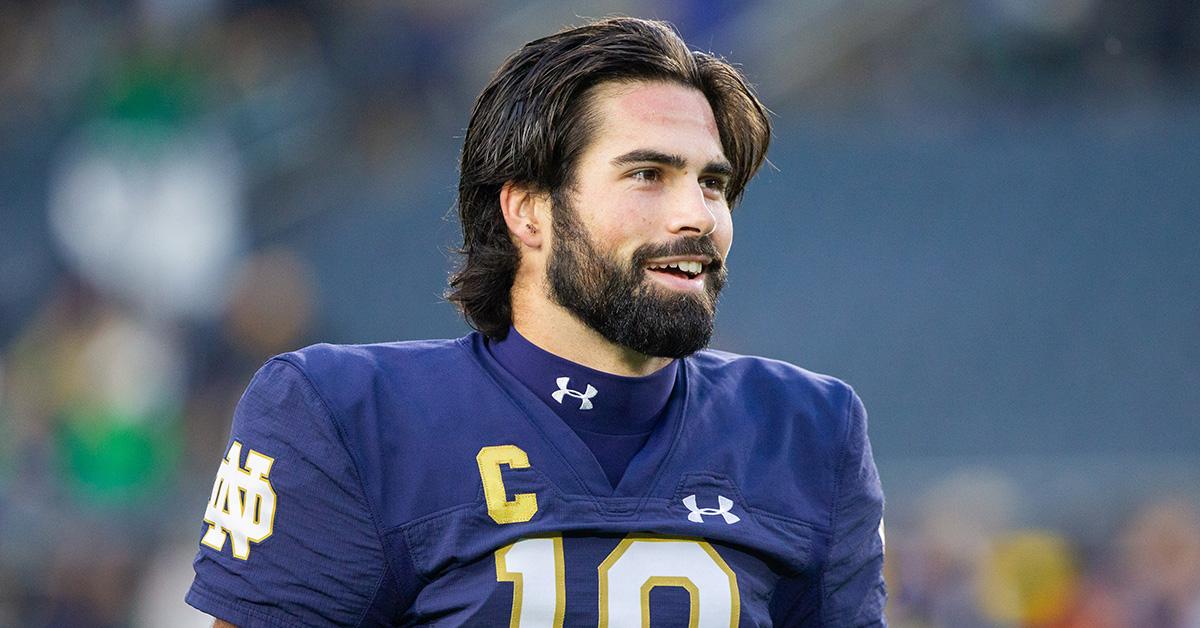 The Gist:
Notre Dame quarterback Sam Hartman shaved his beard in favor of a mustache in October 2023 and didn't offer any explanation for the move.
Fans are wondering if he's doing it in preparation for No Shave November or whether it was just a personal choice.
Reactions to Sam's new look were mixed, but most agreed he's good-looking either way.
Article continues below advertisement
In addition to being known as a quarterback, Sam Hartman has always been defined, at least in part, by his beard. The Notre Dame quarterback has been rocking a beard since his days at Wake Forest, and it has become one of the definitive aspects of his look.
That's why so many football fans were deeply alarmed by the revelation that Sam had shaved his beard off in favor of a mustache. In a tweet from Notre Dame on Oct. 18, 2023, Sam shows off the new look (and looks basically unrecognizable). The video featuring Sam's mustache was captioned "Stache Steez," and now everyone wants to know what prompted Sam to shave.
Article continues below advertisement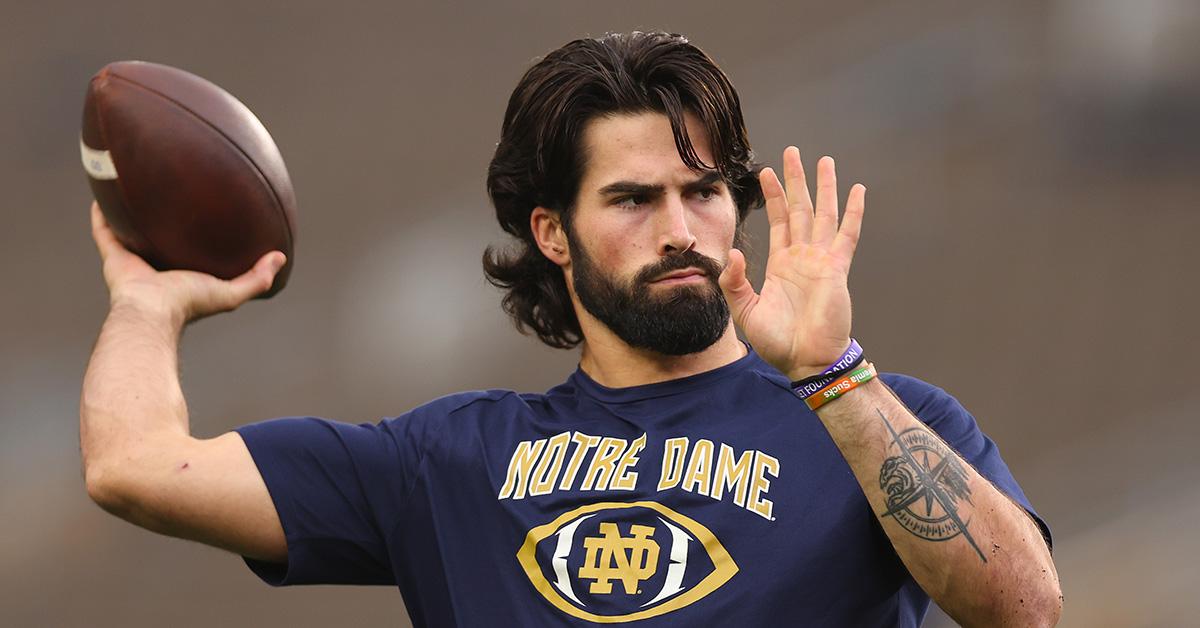 Why did Sam Hartman shave his beard?
Sam hasn't offered any sort of explanation for his decision to shave his beard in favor of a 'stache, and many are confused in part because it's not even November yet. He might have been looking for a change of pace, decided the beard was too itchy or sweaty, or just decided to shave it for no reason at all. Whatever his reasons were, fans are now going to have to get used to his new mustachio'd appearance.
Article continues below advertisement
Sam does have a brand partnership with Dollar Shave Club, but that partnership predates his decision to shave. In fact, he was posting videos of himself grooming his beard with their products weeks before he decided to go in for a more full-throated shave. The good news is that, if you miss the beard, Sam can likely grow it back fairly quickly if that's something he decides he wants to do.
The reactions to Sam shaving his beard were mixed.
While some people were sad to see the beard go, others were more complimentary about Sam's new look, saying that he's probably the best looking quarterback in football no matter how much hair he has on his face.
"I'm usually not fond of those staches, but he is so fine with it," one person wrote.
"Hmmmm. Maybe prepping for No Shave November? Hope so. Bring back the beard," another person added.
Article continues below advertisement
Ultimately, Sam's facial hair shouldn't have a major role in determining how he performs on the field, but it's certainly nice for fans to have something else to focus on. Sam has been playing well this year, and Notre Dame is currently sitting at a solid 6-2 record. Sam may be one of many quarterbacks up in this year's draft class. If Sam is in the draft class, he'll be sought after by a number of teams for his skill with the ball, and his great looks won't hurt either.