Selma Blair Opens Up About Living With MS, Debuts New Shaved Head
Why did Selma Blair shave her head? The actress opens up about living with multiple sclerosis since her diagnosis last August.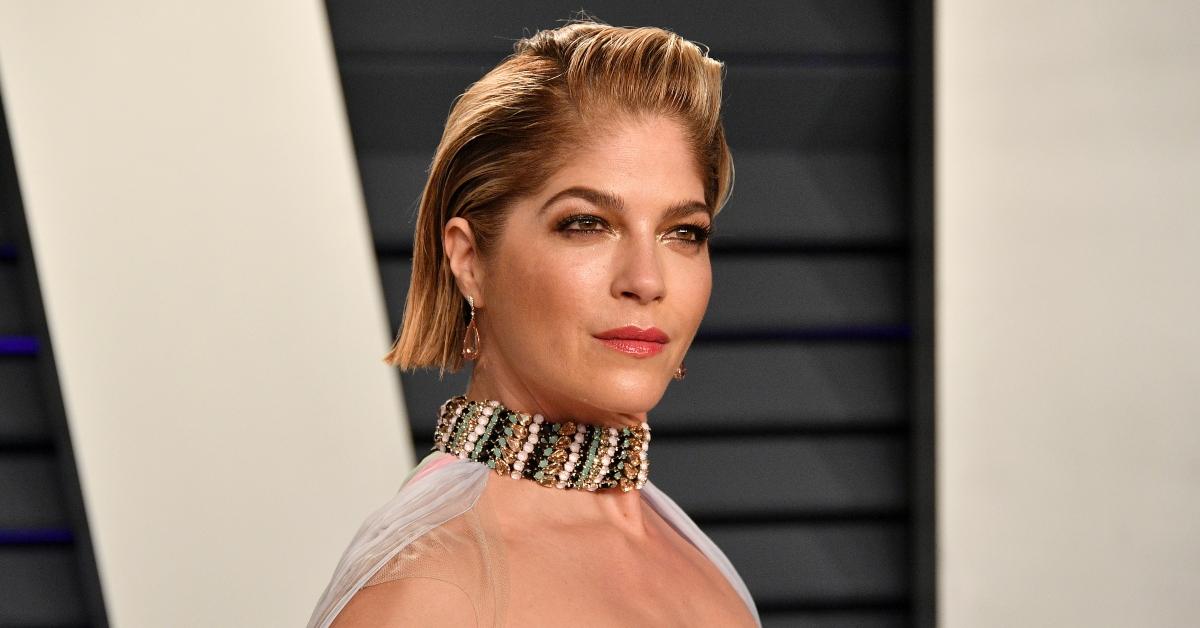 Actress Selma Blair has been open with fans about her struggles since being diagnosed with multiple sclerosis in August 2018. Now, the 47-year-old is celebrating after completing a round of treatment, and debuts a newly shaved head.
In her most recent Instagram post, Selma posed in her hospital room alongside a medical bike, thanking the doctors and nurses on staff.
Article continues below advertisement
Why did Selma Blair shave her head? 
In the emotional post, Selma didn't reveal the reason why she shaved her head or what form of treatment she underwent, but instead updated fans on her current health status.
She revealed, "I am immunocompromised for next three months at least. So no kisses please. I wanted to make sure any complications that might arise here were my private space."
Adding, "I see things so much more clearly now. And I am excited to share this journey when I am ready. For now, I have recovery."
Article continues below advertisement
Selma Blair opened up about life since her MS diagnosis.
In a new People cover story, the Cruel Intentions star opened up about her life since being diagnosed with the autoimmune disease. "It's constant weakness and fatigue," she told the outlet of her current symptoms.
She also suffers from spasmodic dysphonia, which is a weakening of the vocal cords, making her voice shake.
Article continues below advertisement
While she continues to struggle with daily symptoms related to the debilitating disease, Selma also revealed that she tries to celebrate the little things she accomplishes. "I celebrate everything! If I take a shower, if I put on eyeliner," she said.
Faced with new challenges each day, Selma has decided to be open with her 8-year-old son, Arthur, about her disease. "He's had to endure a lot; he's seen a lot," she told People, revealing he's watched his mom run to the bathroom when she was sick.
Though, Selma noted that she is impressed by her son's resilience to the current situation. "He says, 'Mommy's not sick. Mommy's brave,'" she said.
Article continues below advertisement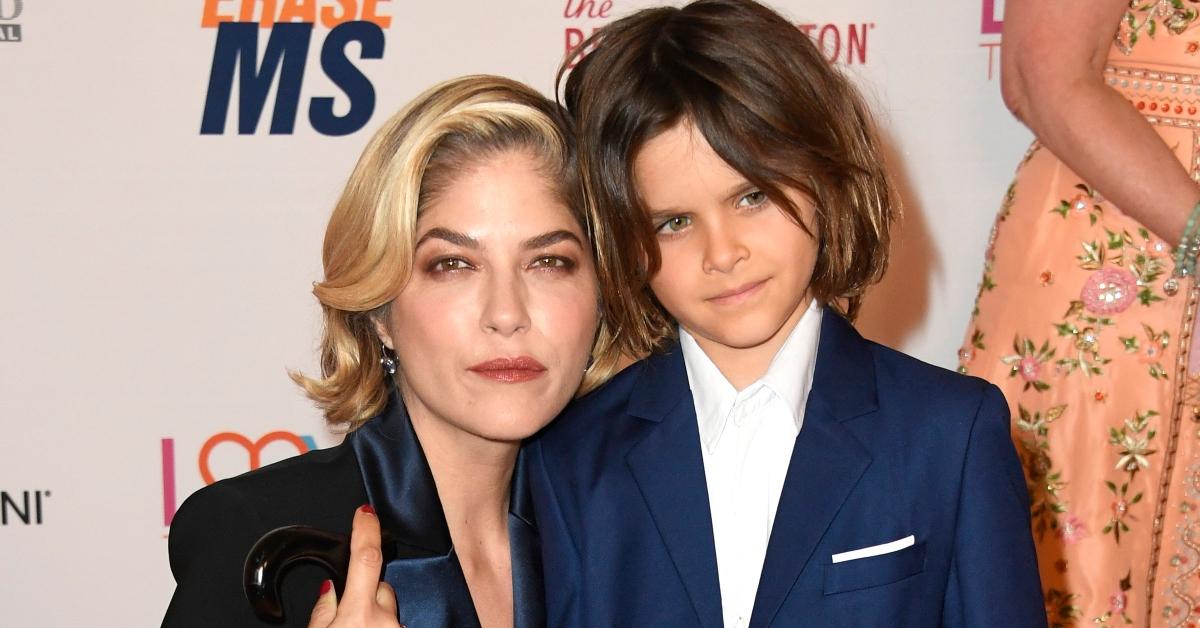 Since her diagnosis, the actress explained that she doesn't see her disease as a "tragedy." Adding, "I tell myself, 'You're going to live in a way that would be an example for yourself and your son.'"
Article continues below advertisement
Selma Blair's celeb friends are helping her through her MS treatments.
That's what friends are for! Selma revealed during her interview with People that a slew of her celebrity BFFs have been helping her along the way as she continues to battle MS.
If you follow the actress on Instagram, you know that Jaime King sends flowers to her weekly and visits her during treatments.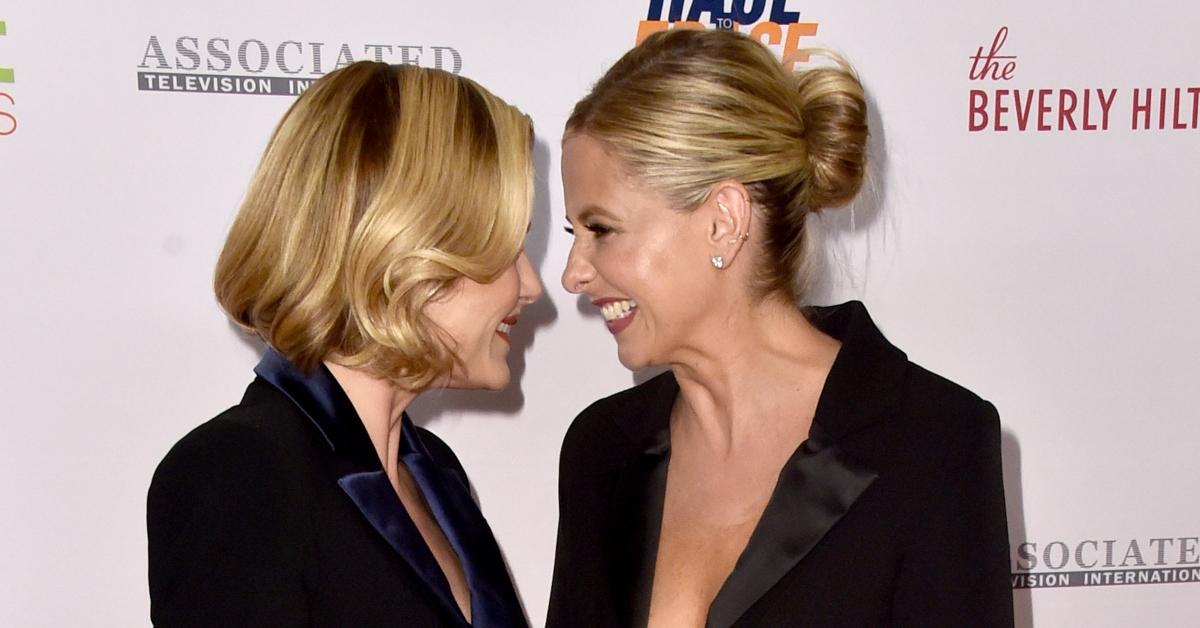 Article continues below advertisement
"It's the strangest thing that the time that could be the most stressful, I am feeling the most joy," she said. Adding, "I think it's because I've learned more than ever that there are people that support me, that love me. I've seen people dedicate their time to help me."
Another famous BFF helping her through this difficult time is Sarah Michelle Gellar. The Buffy the Vampire Slayer actress sends weekly "food trains" to Selma and her son Arthur. "Sarah started the meal train, which is good because my kid likes to eat dinner, and that wouldn't happen without it," she told the mag.
We're happy Selma is being loved and supported by her close pals.