Here's the Reason Why Joy Behar Is Wearing Sunglasses on 'The View'
What happened to Joy Behar's eyes? The co-host of 'The View' opens up about the surgery that has forced her to wear sunglasses while filming.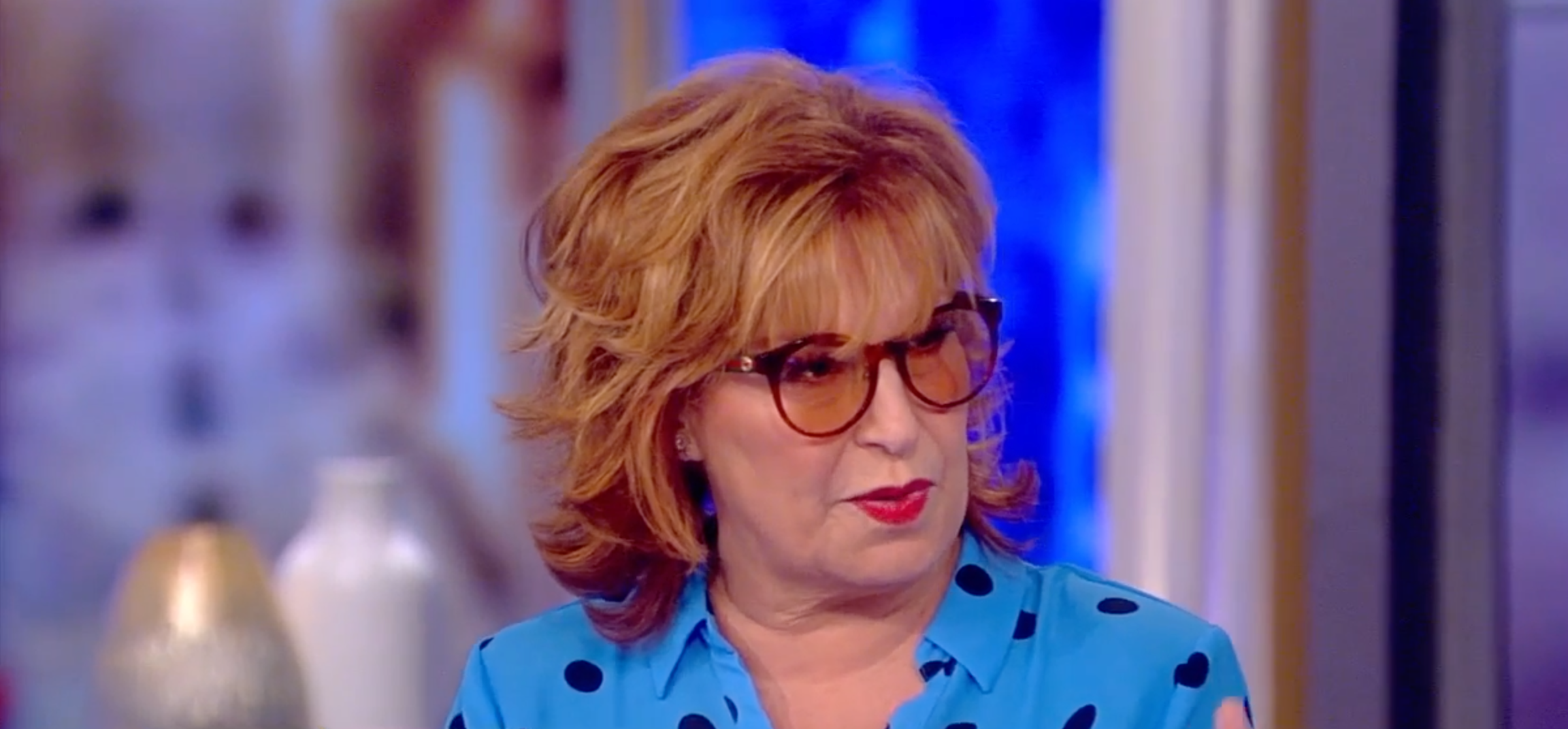 If you tune into ABC's The View, you expect to see Meghan McCain get into spats with Joy Behar or the women discuss everything from politics to celebrities to current events. The show is a daytime staple that frequently makes the news for the polarizing interactions that the cast has among themselves and with guests.
If you've tuned in recently to the show, you might have noticed Joy Behar wearing sunglasses. What happened to Joy Behar's eyes? The host opened up about her recent surgery.
Article continues below advertisement
What happened to Joy Behar's eyes that has her hiding behind sunglasses?
Joy was notably missing from on the June 3 episode, and she later confirmed that she was getting cataract surgery on her left eye. When she came back to the show that Tuesday, she was wearing Gucci sunglasses to help with the light sensitivity that results from the surgery.
The sunglasses also covered any residuals from the surgery, which might also explain why she was wearing them.
The 76-year-old host spoke about how she felt the procedure was pain-free. She even recommended getting it done for anyone who is advised to do so. She also confirmed that she would be getting the cataract surgery done on her right eye as well.
"They only do one eye at a time, in case they blind you," she joked on the June 4 episode.
Article continues below advertisement
Joy has since stopped wearing the glasses while filming the show, but we can expect their return when she gets her other eye operated on. People who get cataracts surgery are advised to wear something to protect their eyes for about a month to three months after the operation.
Because The View is filmed in a bright studio, it makes sense that the co-host elected to wear the glasses for as long as she did. Watch below to see Joy address the sunglasses herself.
Article continues below advertisement
Her co-hosts are also facing difficulties.
Meghan McCain, the conservative host on The View, recently opened up about her role on the show. It was rumored that she would not return for another season because she was tired of the constant criticism.
The daughter of the late politician, John McCain, also recently opened up about a miscarriage she had and how she had to return to work just a few days after.
In an interview with Elle, Meghan also revealed that The View audience continuously boos her. She admitted that she needed to focus on being "less reactive." Many have speculated that Meghan and Joy have a feud that is both on- and off-stage, but both have confirmed that arguing is just an integral part of their relationship.
Article continues below advertisement
"My presence on the show has been, 'Nobody's going to bully me, nobody's going to talk down to me, and nobody's going to pull the kind of s--t that's been pulled on a lot of people in this chair. And I will be vocal, and I will live in the moment, for better or worse. I should be better at being less reactive," she said in the interview.
It's a given that the co-hosts on The View will never see eye to eye. But, hopefully the women are supporting Joy and Meghan as they deal with their respective matters. The View airs on ABC on weekdays at 11 a.m.