Tom Brady Threw a Tantrum and Took His Frustrations out on Dennis Allen
During Week 15 of the 2021 NFL season, Tom Brady yelled at Saints coach Dennis Allen. What did he say, and why did he take it that far?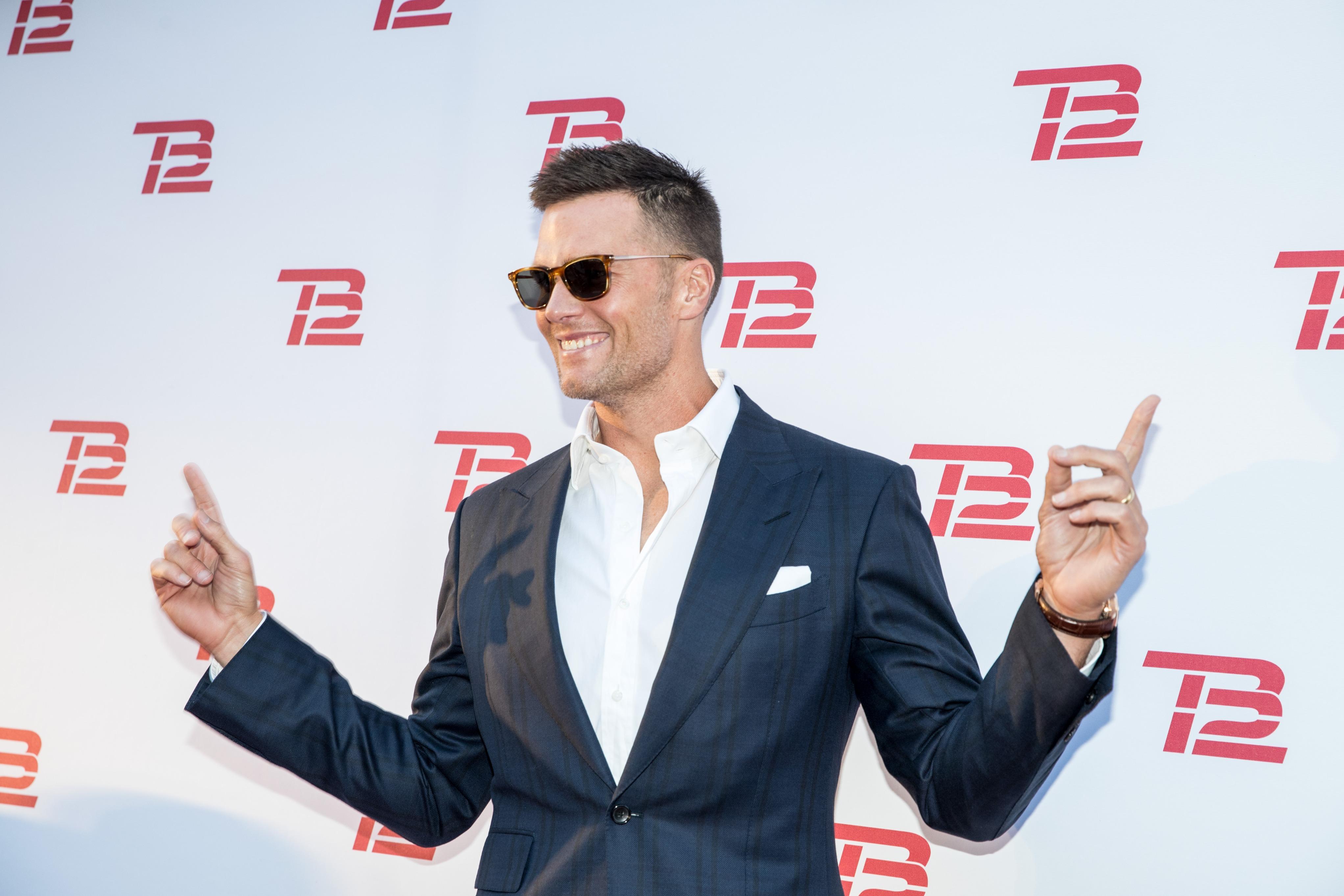 NFL star Tom Brady had a rough game during the Bucs 9-0 loss to the New Orleans Saints on Sunday, Dec. 19. Not only did he not play like himself, but it was statistically his worst game of the 2021 NFL season. The quarterback went 26 for 48 for 214 yards with no touchdowns, plus one interception and a fumble.
Article continues below advertisement
That's not all — the chaotic match-up shutout Tom Brady for the first time in 15 years. It's the third shutout loss of his entire NFL career. Tom was clearly enraged during Sunday's game and threw a classic tantrum.
At one point, NBC camera crews caught Tom heading toward the Saints sideline and yelling something at defensive coordinator Dennis Allen, who was filling in for Sean Payton as head coach. What did he say? Why did Tom Brady yell at Dennis Allen? Keep reading to find out!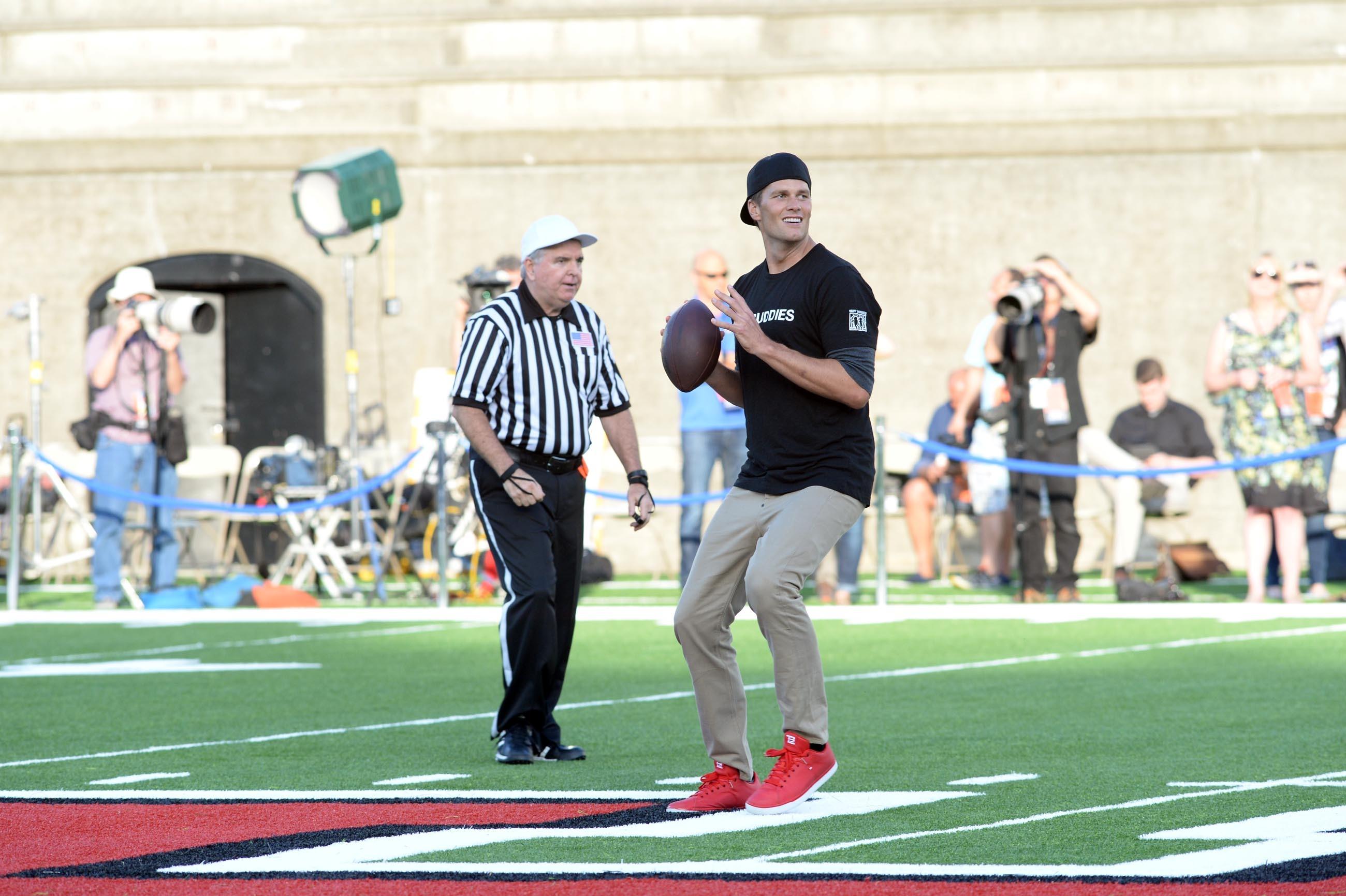 Article continues below advertisement
Why did Tom Brady yell at Dennis Allen?
After Tom Brady fumbled late in the third quarter, Bucs fans knew the game was over. Later in the fourth quarter, Tom Brady capped off his awful game with an interception thrown right to Saints safety C.J. Gardner-Johnson.
Obviously, Tom didn't take it well; he headed to the Saints sidelines and shouted, "Go f--k yourself." Many wondered who he directed his expletive words at, and it appears he targeted acting head coach Dennis Allen. Very classy, Tom. Such a good sport!
Article continues below advertisement
Did we really expect anything else? Come on, how many times have we seen Tom Brady huff and puff on the sidelines after a poor play? It's all a part of his overly competitive character.
However, yelling something as cruel as "go f--k yourself" at a coach was way too far. His poor sportsmanship was uncalled for, and the fact that he brushed it off during the post-game conference shows he won't take responsibility for his words and actions.
Tom Brady also took his anger out on a Microsoft tablet.
If you thought yelling at Dennis Allen was the extent of Tom Brady's tantrum, you're sorely mistaken. Once he headed to the Buccaneers sideline, Tom took his frustrations out on a Microsoft tablet. Wow, what did the tablet ever do to you?
Honestly, it might've been his best throw of the night, so there's that! If Tom wants to get back to the quarterback he is, he'll have to watch the clip of himself destroying the tablet to see how a successful play occurs.
Article continues below advertisement
If Tom Brady knew how to accept a loss and respectfully move on, maybe we'd let him be the GOAT (greatest of all time). All of those Super Bowl rings don't mean anything if you throw tantrums on the sideline, right? Well, fans of the NFL seem to agree.
"Tom Brady doesn't know how to lose gracefully. The "Greatest of All Time" was throwing a temper tantrum bc things weren't going his way. Sad," one Twitter use wrote.
Another added, "What a lapse in leadership. He was crying to refs and yelling at opposing coaches. Nice role model. Guess he isn't the real deal. Body language was not that of a great NFL leader. If he apologizes for behavior, then he recovers. That's leadership."
Many hope that Tom Brady faces a fine from the NFL for taunting, but it most likely won't happen because, well, he's Tom Brady.