Inside Ivana Trump's Heavily Publicized Divorce From Former U.S. President Donald Trump
Why did Donald Trump divorce Ivana? Former U.S. president Trump and the Moravia-born businesswoman divorced in March 1992. Read on for more.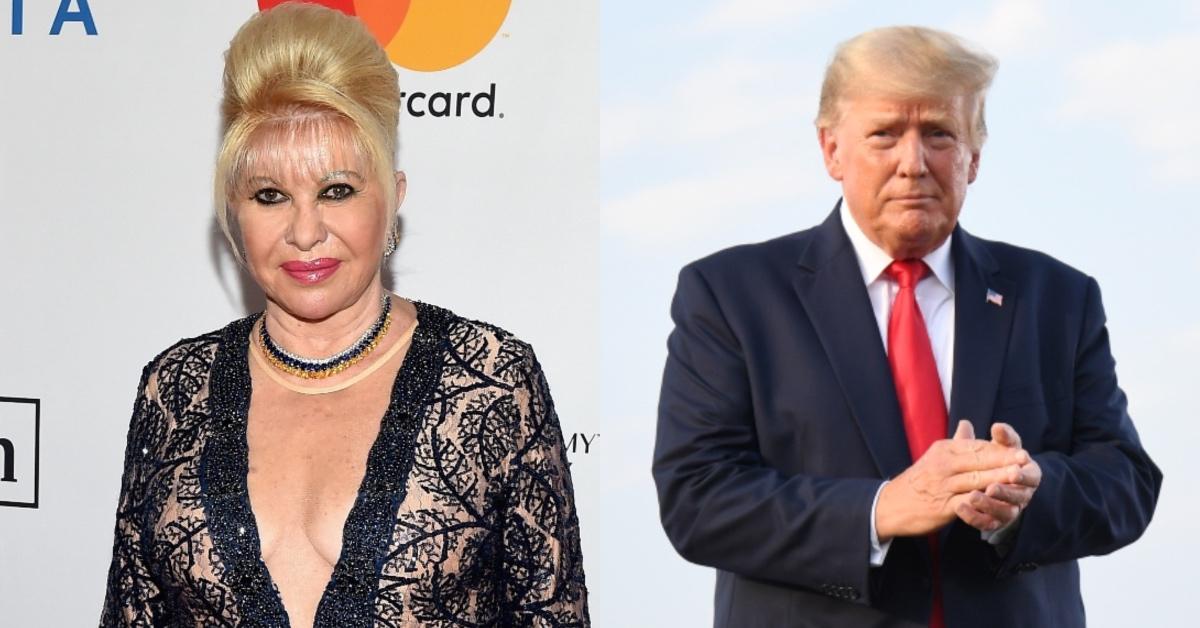 Czech-American businesswoman Ivana Trump passed away on Thursday, July 14, 2022, after suffering a cardiac arrest in her townhouse on Manhattan's Upper East Side. A talented competitive skier, she attended Charles University in Prague, Czech Republic, before building a successful career as a model, interior designer, entrepreneur, and socialite. Ivana and former President Donald Trump were married for 15 years, welcoming three children. Why did they get a divorce?
Article continues below advertisement
Why did Trump divorce Ivana? Here's what happened.
One of the greatest tabloid scandals to unfold in the 1990s, Ivana and Donald's divorce became the subject of tireless discussions. The exact reasons behind the divorce are unknown. Many believe that the former U.S. president's decision to go public with his affair with Marla Maples had brought it on. Per People, Ivana and Donald were bound together by their family, including three children, Donald Jr., Ivanka, and Eric, and various business ventures.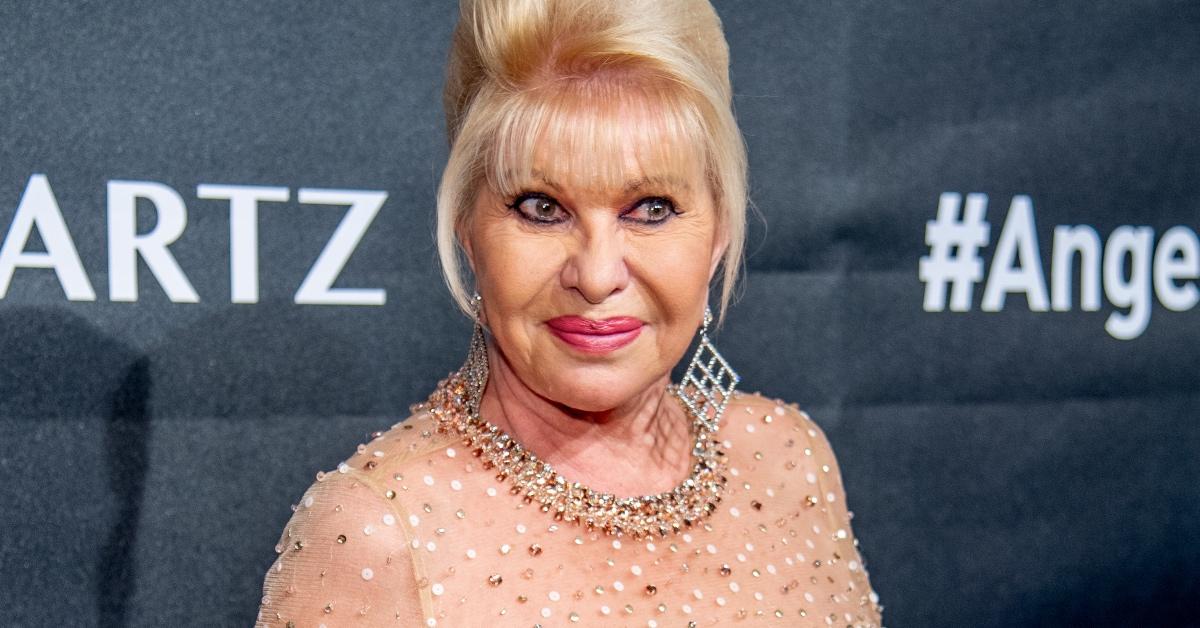 Article continues below advertisement
Ivana served as the vice president of interior design of the Trump Organization, the real estate company that in the 1990s held iconic buildings like The Plaza. A recurring topic of discussion during the divorce proceedings concerned her contributions to the success of the Trump Organization and Donald's achievements as a businessman. During the divorce proceedings, Ivana said that Donald once raped her, later adding that she didn't mean "in the criminal sense."
Ivana successfully contested the stringent prenuptial agreement she signed upon marrying Donald. In the end, she walked away with $14 million, a Georgian-style mansion in Greenwich, Conn., which was re-listed for $45 million in March 2018, $650,000 a year in child support, and use of the Mar-a-Lago mansion for one month per year.
Article continues below advertisement
The settlement was celebrated as a legal breakthrough for a woman who signed an unfair prenup. Ivana even landed a cameo in The First Wives Club, delivering the eminently recitable one-liner, "Ladies, you have to be strong and independent, and remember, don't get mad, get everything."
Article continues below advertisement
But winning the legal battle was only one part of the journey. Ivana also had to deal with sensation-hungry members of the press who would latch onto any opportunity to publicize updates on their latest fights.
Article continues below advertisement
According to an urban legend, Donald once locked her out of her office at The Plaza while they were caught up in the seemingly unending disagreement over the divorce settlement. On another occasion, Ivana bumped into Marla Maples (Donald's second wife) in Aspen.
"This young blond woman approached me out of the blue and said, 'I'm Marla and I love your husband. Do you?'" Ivana recalled the encounter in Raising Trump, via People. "I said, 'Get lost. I love my husband.' It was unladylike but I was in shock."
Article continues below advertisement
Ivana — a competitive skier, mind — raced off the hill, with her soon-to-be ex-husband chasing after her. But Donald's increasingly publicized relationship with Marla likely spoiled whatever hope they may have had for an amicable split.
Ivana Trump married four times. She divorced her fourth husband, Rossano Rubicondi, in 2009.
Ivana was married to an Austria-born skiing instructor, Alfred Winklmayr, before meeting Donald. She was married to an Italian businessman named Riccardo Mazzucchelli between 1995 and 1997, and to an Italian actor named Rossano Rubicondi between 2008 and 2009.
"I loved Ivana a lot, and I think I did my very best. I did for her more than Donald ever did," Riccardo told People after the divorce.