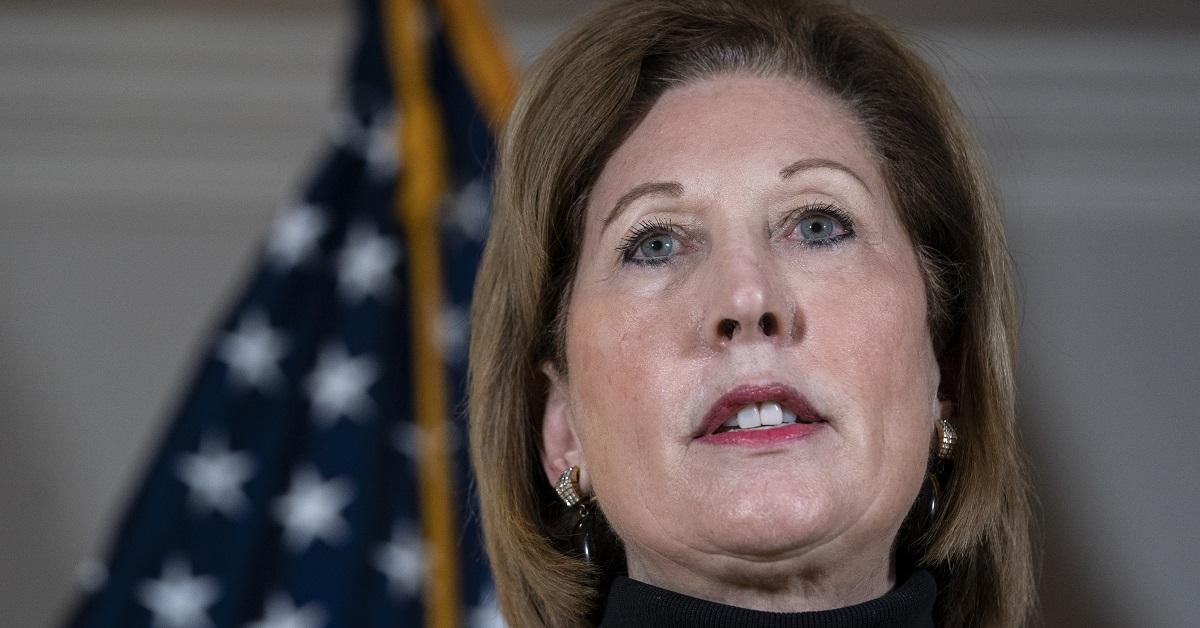 Sidney Powell's Unsubstantiated Claims Led to Her Firing From the Trump Team
As states begin to certify their election results, the Trump campaign's efforts to overturn the results of the election seem to be increasingly frantic. On Nov. 22, news came that President Trump had cut ties with Sidney Powell, a member of his legal team who had been seeking to dispute the outcome of the election. Sidney's firing came in a brief statement from Trump campaign lawyers Rudy Giuliani and Jenna Ellis.
Article continues below advertisement
Why did Trump fire Sidney Powell?
The news that Sidney was no longer connected with the Trump campaign came after she made a series of statements accusing officials across the country of election fraud. Most recently, she attacked Brian Kemp, the Republican governor of Georgia who helped to certify Joe Biden's victory in the state. In return for what Sidney saw as a betrayal, she promised to bring a "biblical" lawsuit. She also promised to "release the Kraken" of evidence that there had been voter fraud.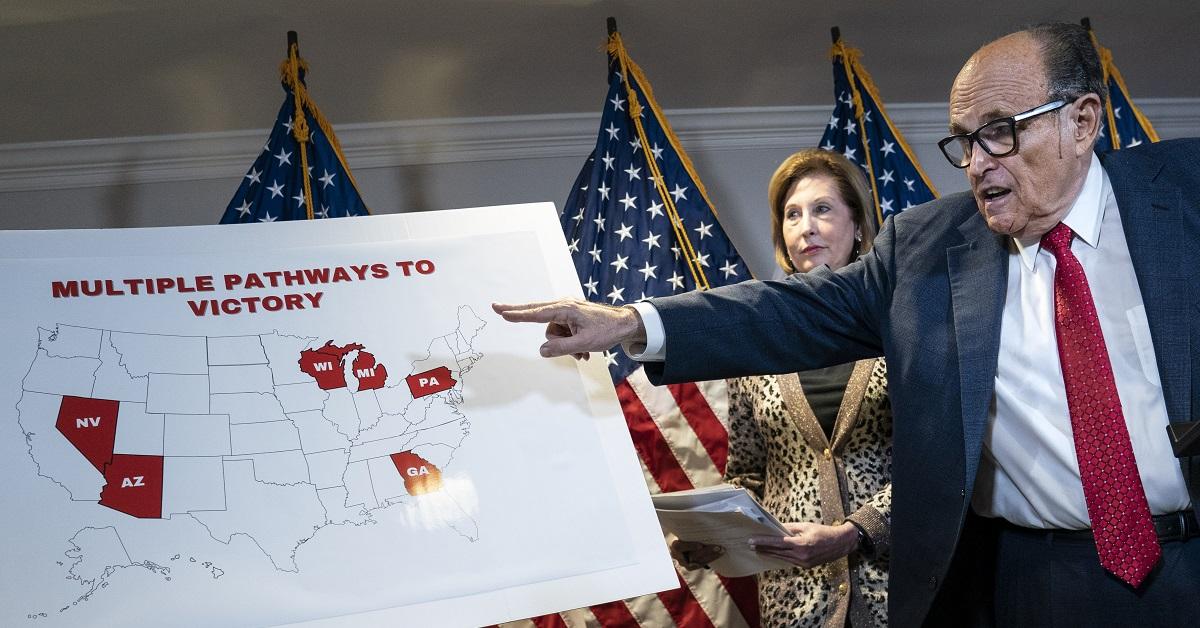 Article continues below advertisement
Although the Trump campaign's statement did not mention Sidney's recent allegations, it did seek to create distance between her and the rest of his legal operation.
"Sidney Powell is practicing law on her own," the statement said. "She is not a member of the Trump Legal Team. She is also not a lawyer for the President in his personal capacity."
Sidney said she agreed with the campaign's statement.
Instead of disputing the Trump campaign's claim, Sidney issued a statement of her own saying that she would still be looking into claims of election fraud as a private citizen.
"I agree with the statement today. I will represent #WeThePeople and seek the Truth," she said.
Article continues below advertisement
"I intend to expose all the fraud and let the chips fall where they may," Sidney continued. "We will not allow the foundations of this great Republic to be destroyed by abject fraud or our votes for President Trump and other Republicans to be stolen by foreign interests or anyone else."
Trump's legal team and Sidney have yet to produce any major legal victories for the Trump campaign, in spite of their claims of widespread fraud.
Article continues below advertisement
Trump recently announced that Sidney was part of his legal team.
On Nov. 14, just eight days before they released their statement, Trump released a tweet announcing that Sidney would be part of his legal team.
"I look forward to Mayor Giuliani spearheading the legal effort to defend OUR RIGHT to FREE and FAIR ELECTIONS!" he wrote at the time. "Rudy Giuliani, Joseph diGenova, Victoria Toensing, Sidney Powell, and Jenna Ellis, a truly great team, added to our other wonderful lawyers and representatives!"
In spite of the many lawsuits they have filed, Trump's legal team has had little success thus far with reversing the election results. Many of their suits have been thrown out by judges for suggesting that millions of ballots be thrown out without providing any legal justification for doing so. States are continuing to certify their results, and as they do, Trump's already long-shot chances continue to become more dire.