Why Did Tupac Wear a Bandanna? Details on the Late Rapper's Style Choices
Why did Tupac wear a bandanna? The late rapper's style choices continue to be a hot topic among fans and admirers. Here's the full scoop.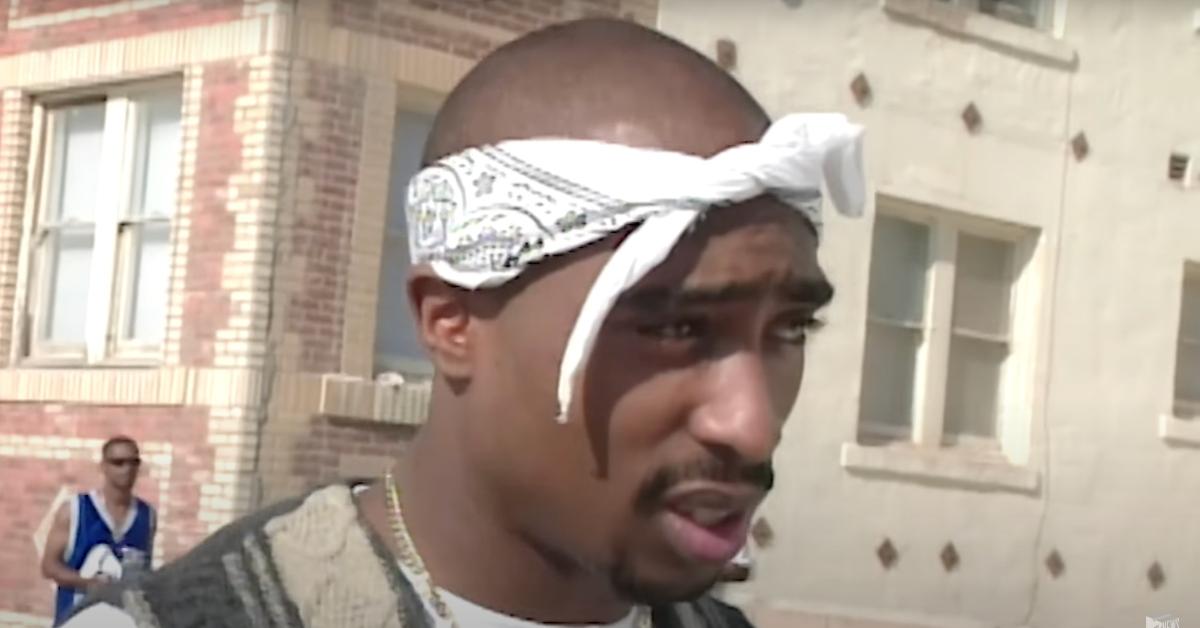 Long live Tupac Shakur!
The late rapper is considered to be one of the greatest MCs to touch the mic. Throughout his short career, Tupac established himself as a true lyricist, political activist, and visionary.
Aside from Tupac's amazing ear for music, fans adored his sense of style. It's common for many rappers to have their flair — think Nelly rocking a Band-Aid or Kanye West's preppy style in the '00s.
Article continues below advertisement
As for Tupac, the rapper was rarely without a bandanna on his head — whether he styled it as a bow front or headband.
On that note, some folks are wondering if Tupac donned bandannas for a particular reason.
Here's the 4-1-1.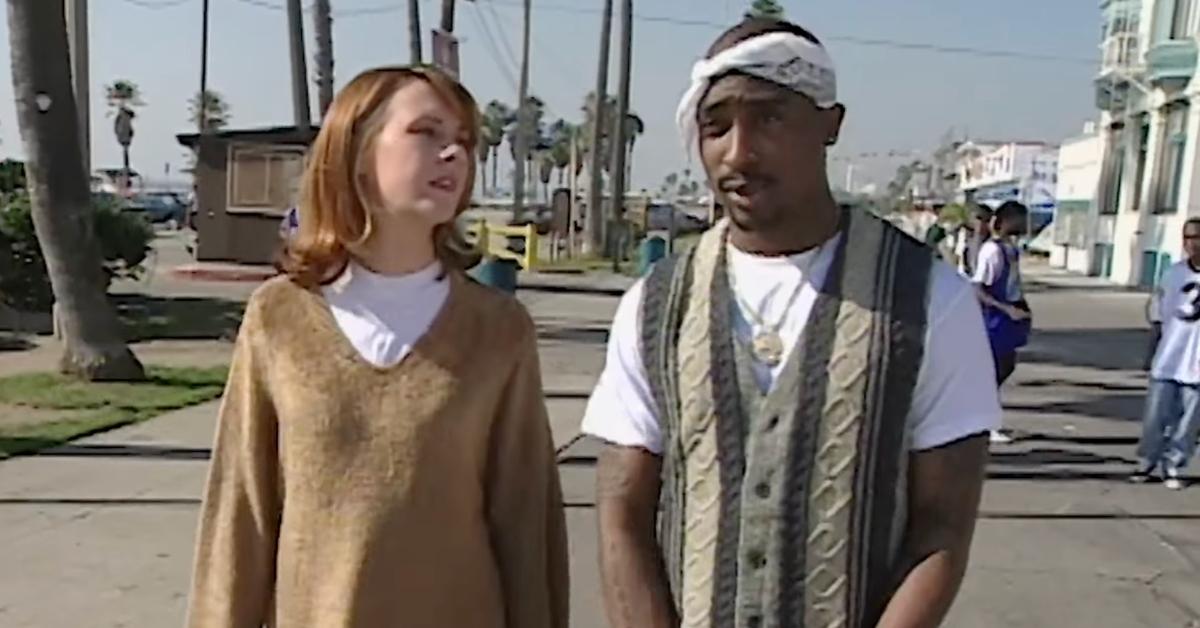 Article continues below advertisement
Why did Tupac wear a bandanna?
Interestingly, Tupac has never shared why he wore bandannas so much.
Some folks initially believed that Tupac wore bandannas due to gang affiliations. However, since the late rapper donned bandannas in different colors, that theory goes out of the window.
On the other hand, some folks suspected that Tupac may have been insecure about the shape of his head. So, wearing a bandanna would shield the shape of his head a bit.
However, Tupac was known to be a charismatic and confident man. So, we also doubt that insecurity played a factor in his fashion choices.
Article continues below advertisement
With that in mind, Tupac likely donned bandannas because he simply liked the way they looked. It could have also been a way for the MC to showcase his originality with fashion.
Article continues below advertisement
Tupac Shakur's bandannas have been auctioned in the past.
It's no secret that celebrity-owned items are often auctioned. Over the years, unique pieces from Michael Jackson, O.J. Simpson, Lady Gaga, and more have all hit the auction block. And in the case of Tupac Shakur, is no exception.
Several personal items belonging to Tupac were on the auction block for Gotta Have Rock & Roll's Rock & Roll Pop Culture Auction in April 2023. Some of the items included jewelry he wore, as well as handwritten letters Tupac sent to fans while he was in prison.
Interestingly, XXL agazine shares that some of the rapper's bandannas — a blue worn bandanna and an unworn red bandanna — that were provided by a "close friend of Tupac's" were also included in the auction.
As of this writing, the bandannas are not on the auction site, which means they have likely been sold. The outlet shares that the bandannas were estimated to sell between $2,000 to $4,000.