Urban Meyer Is out as the Jacksonville Jaguars Head Coach — What Went Wrong?
The Jacksonville Jaguars have fired head coach Urban Meyer, and fans of the NFL are curious to know why he's out of the job and what went wrong.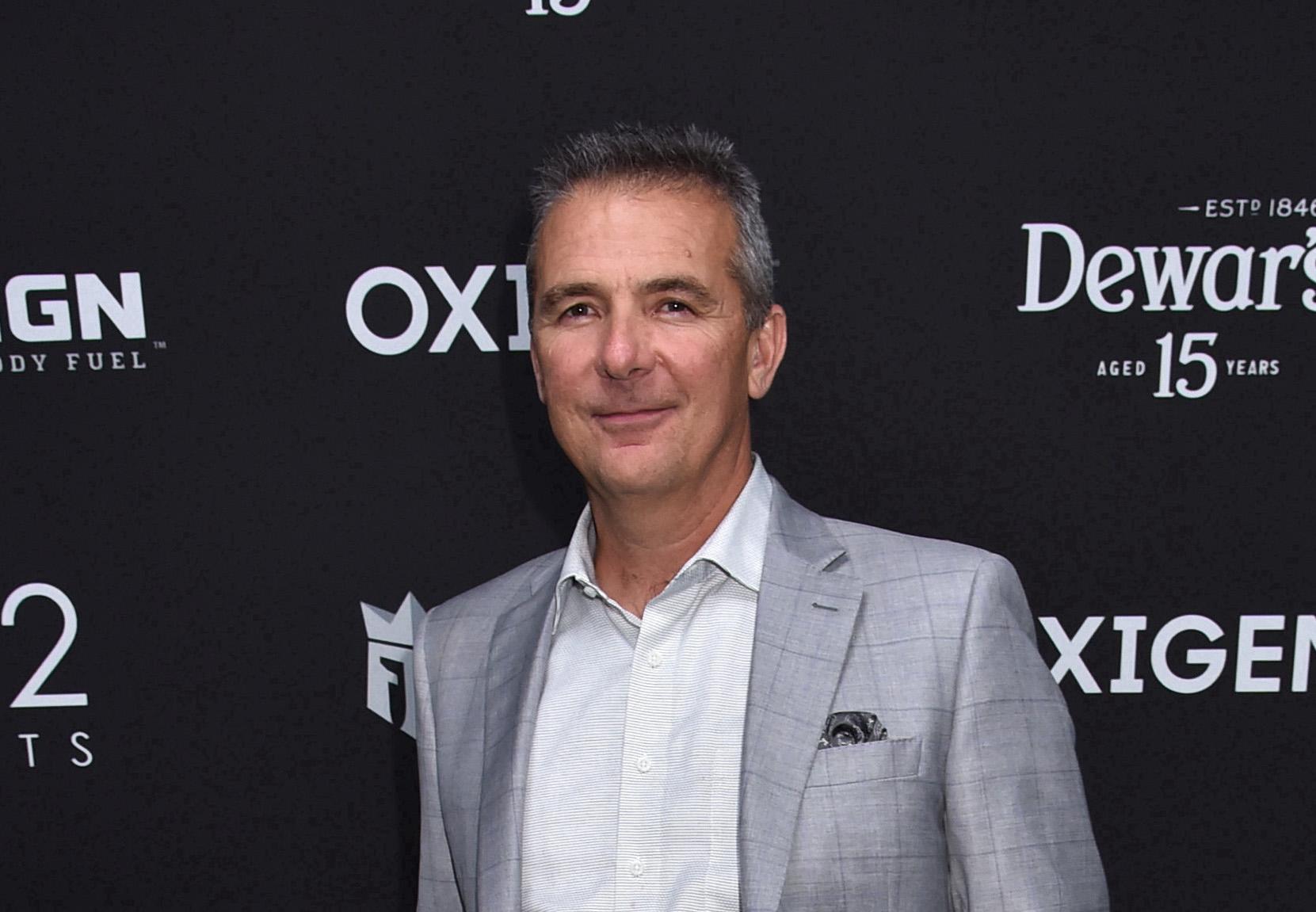 After only 13 games in the 2021 NFL regular season, the Jacksonville Jaguars have fired head coach Urban Meyer. During his rookie year in the league, the former collegiate-level football coach raked in a record of 2-11 — yikes!
"After deliberation over many weeks and a thorough analysis of the entirety of Urban's tenure with our team, I am bitterly disappointed to arrive at the conclusion that an immediate change is imperative for everyone," Jaguars owner Shad Khan said in a statement.
Article continues below advertisement
Shad continued, "I informed Urban of the change this evening. As I stated in October, regaining our trust and respect was essential. Regrettably, it did not happen."
The hiring of Urban Meyer was supposed to deliver a new and more prosperous era for the Jaguars, but obviously, nothing changed. So, what went wrong? Why was Urban Meyer fired as head coach? Keep reading to find out.
Article continues below advertisement
Why did Urban Meyer get fired from the Jaguars?
Though many assume Urban Meyer's firing has to do with him leading the Jaguars to another season with double-digit losses, it's mainly because of issues off the field.
Yes, it seems shocking for the Jaguars to announce his firing during the early hours of Thursday, Dec. 16, but millions of NFL fans anticipated this from the start due to his controversial decisions and behavior with players.
After the Jaguars hired Urban Meyer to rebuild their franchise, he fostered mistrust in February 2021 by hiring Chris Doyle as director of sports performance. The decision faced severe backlash because of Doyle's past accusations, which involved him mistreating Black players at The University of Iowa.
Article continues below advertisement
Amid the controversy, Chris Doyle resigned from the team the following day.
"Chris did not want to be a distraction to what we are building in Jacksonville," Urban Meyer said in a statement. "We are responsible for all aspects of our program and, in retrospect, should have given greater consideration to how his appointment may have affected all involved. We wish him the best as he moves forward in his career."
Article continues below advertisement
In October 2021, the Jaguars were officially 0-4 after a tough loss against the Cincinnati Bengals. Rather than heading back to Jacksonville with the team, Urban Meyer stuck around in Ohio.
Soon enough, a video emerged on social media of the 57-year-old coach with a woman who was not his wife dancing close to him at a bar.
Article continues below advertisement
Shad Khan released a statement regarding the footage and said Urban Meyer must regain the franchise's trust and respect, and unfortunately, it didn't happen.
Now, it gets worse. Recently, tensions have been rising in the Jaguars locker room. The NFL Network reported that Meyer blamed the team's record on the players and assistant coaches.
Article continues below advertisement
Several sources told the outlet, "During a staff meeting, Meyer delivered a biting message that he's a winner and his assistant coaches are losers."
More controversy soon followed on Dec. 15, 2021, when former Jaguars kicker Josh Lambo spoke with the Tampa Bay Times and alleged that Urban Meyer kicked him during warm-ups.
"I'm in a lunge position. Left leg forward, right leg back," Josh said. "Urban Meyer, while I'm in that stretch position, comes up to me and says, 'Hey dips--t, make your f--king kicks! And kicks me in the leg."
Article continues below advertisement
Who is taking over as head coach of the Jaguars?
Per the Jaguars owner Shad Khan, the team's offensive coordinator Darrell Bevell is taking over as the interim head coach.
"Darrell Bevell will serve as interim head coach of the Jacksonville Jaguars for the balance of the 2021 season. Darrell succeeds Urban Meyer," Jaguars owner Shad Khan stated.
He continued, "Trent Baalke continues as our general manager and will work with Darrell to ensure that our team will be inspired and competitive while representing Jacksonville proudly over our final four games of the season.
"In the spirit of closure and recharging our players, staff, and fan base, I will not comment further until some point following the conclusion of the NFL season," Shad concluded.