After Knee Injury, Cincinnati QB Joe Burrow Is Back as the Bengals' "Young Leader"
Why did Joe Burrow change his name during his Louisiana State days? Learn more about this Cincinnati Bengals quarterback and his devotion to football.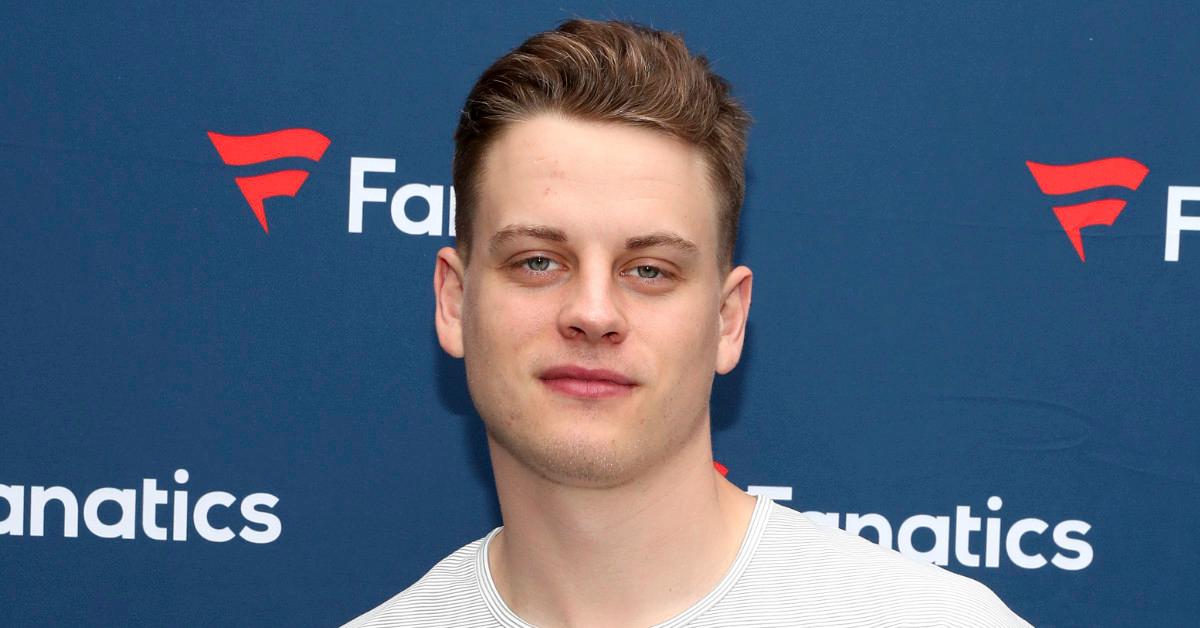 If NFL fans didn't know Cincinnati Bengals quarterback Joe Burrow before this season, they likely do now. As ESPN reports, Joe has helped the Bengals rack up a 7–4 record this season, giving the team a good chance at reaching its first playoffs since 2015.
And Joe, who memorably changed his last name to "Burreaux" during his Louisiana State University days, has other reasons to brag this NFL season…
Article continues below advertisement
Sports Illustrated reporter Blake Jewell tweeted on Thursday, Dec. 2, that Joe was leading the NFL in passing touchdowns of 20-plus air yards (7) and passing touchdowns of 20-plus yards (12) and that he's the highest-graded quarterback in the AFC with a score of 86.2.
Who is Joe Burrow?
Joe is a football player who grew up in Athens, Ohio, where he attended Athens High School and earned Ohio's Mr. Football award after passing for nearly 4,500 yards and leading his team to the state finals, according to his NFL bio.
Article continues below advertisement
He attended Ohio State University for his first two years of college but transferred to Louisiana State midway through his collegiate career. While playing with LSU's Tigers, Joe racked up what some fans considered the best single season by a quarterback in college-football history. Not only did he set LSU, NEC, and NCAA records, but he also led the team to a 15–0 record and a national championship, and he won the Heisman Trophy with the award's largest-ever margin.
Why did Joe change his name at LSU?
For LSU's 2019 Senior Night game, his final game in Tiger Stadium, Joe changed his jersey to read "Burreaux" instead of "Burrow." The alternate spelling was a nod to Louisiana Cajun heritage and a show of support for the state that embraced him. ESPN reporter Marty Smith tweeted that the idea was Joe's alone and that he approached the team's equipment staff with the idea.
Article continues below advertisement
"This place means so much to me," Joe said before the Senior Night game, according to the Associated Press. "Everyone has been so great. I never could have dreamed that this was going to happen, the reception from the people in Louisiana to an Ohio kid who transferred here. It's been such a great two years and I hope I can show some appreciation to the fans."
What has Joe done with the Bengals so far?
Joe joined the Bengals after the Cincinnati team picked him as the No. 1 choice at the 2020 NFL Draft. Last year, Joe scored the most-ever completions by an NFL quarterback in their first 10 career games. He was also on track to break multiple Bengals single-season passing records when a knee injury took him off the field for the rest of the season.
Here in 2021, though, Joe is back on the field and impressing fans and teammates alike. "He's our young leader," Cincinnati cornerback Chidobe Awuzie told ESPN. "He's the guy who makes this thing go. He gives us a chance in every game."