The Truth Behind Why YouTube's Wranglerstar Was Fired From the U.S. Forest Service
Popular YouTube creator Cody Crone, better know as Wranglerstar, revealed he had been terminated from the U.S. Forest Service for this reason.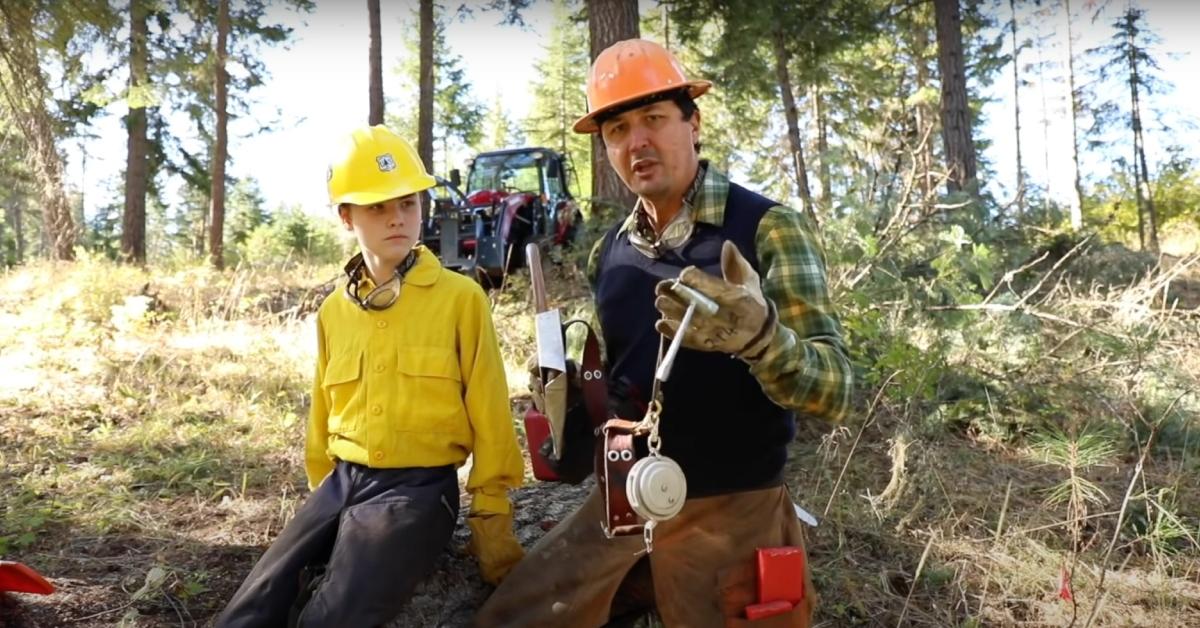 In 2010, a man named Cody Crone moved his family from an urban area to the rugged mountains of the Pacific Northwest.
To keep in touch with his friends and extended family, he began making YouTube videos about his new life. Little did he know that his page, which features a vast array of videos on modern homesteading, self-sufficiency, woodworking, and rural living, would attract thousands of subscribers just fascinated by his primitive lifestyle.
Article continues below advertisement
Cody began using the online pseudonym of Wraglerstar on his page, and the rest is history.
In addition to working as a content creator, Wranglerstar also began working for the National Forest Service. But in a 2022 video, he revealed he had been fired. Below, we explain why.
Article continues below advertisement
Why did Wranglerstar get fired?
"Something that comes up over and over again is why did I get fired from the U.S. Forest Service," said Wranglerstar in a YouTube short on Dec. 30, 2022.
He explained the unusual reason why he was terminated. "I got fired from the U.S. Forest Service because I let my son, who was 12, wear my Forest Service hard hat that had the logo on the front in a YouTube video that I made demonstrating how to teach young boys how to safely use a chainsaw."
Article continues below advertisement
It became apparent that the higher-ups didn't like that. "Someone made a big stink about it," Wranglerstar continued, adding that he never actually knew who it was.
That said, he was cut from his position and never given a reason as to why. "They just said 'we don't need you anymore,' and handed me my papers and that was it."
Article continues below advertisement
In the comment section, folks were upset for Wranglerstar. "That is a real shame, I feel like they lost a valuable asset by letting you go," wrote one fan.
Another user claimed his video should go viral, noting that "teaching your kids tool safety is awesome."
And another user confirmed that it was his son wearing the hat that got him the boot. My dad used to work for the forest service and he would never let me wear his stuff with the badge. Always said it could cost him his job....looks like he was telling the truth."
Wranglerstar has since renamed the 2020 video with his wearing his hat "The YouTube Video That Got Me Fired."