Bryce Hall and Austin McBroom Took Swings at a Pre-Fight Press Conference
Austin McBroom and Bryce Hall got into a fight at their pre-fight press conference, but why do the two influencers have beef with each other?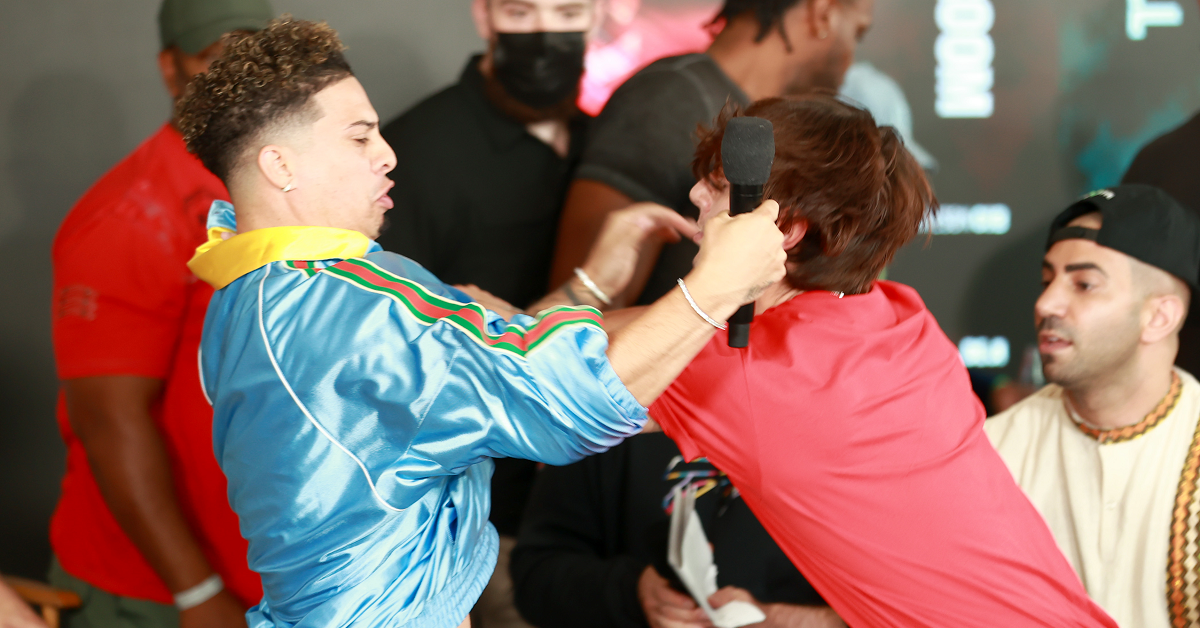 Things are getting pretty real between Bryce Hall and Austin McBroom in the lead-up to their fight. In a pre-fight press conference held on May 18, a fight broke out between the two influencers that led many to wonder why their relationship was so heated. As it turns out, their beef goes back to the moment when the fight between them was first announced.
Article continues below advertisement
Why do Austin and Bryce have beef?
The contentious relationship between Bryce and Austin stems from the announcement that the TikTokker and YouTuber would be fighting one another. Since the fight was announced, neither one of them has hesitated to trash talk the other, and the animosity keeps getting more real in the lead-up to the fight. In the press conference, Bryce even said that he would "slap the s--t" out of Austin before he decided to back up that threat.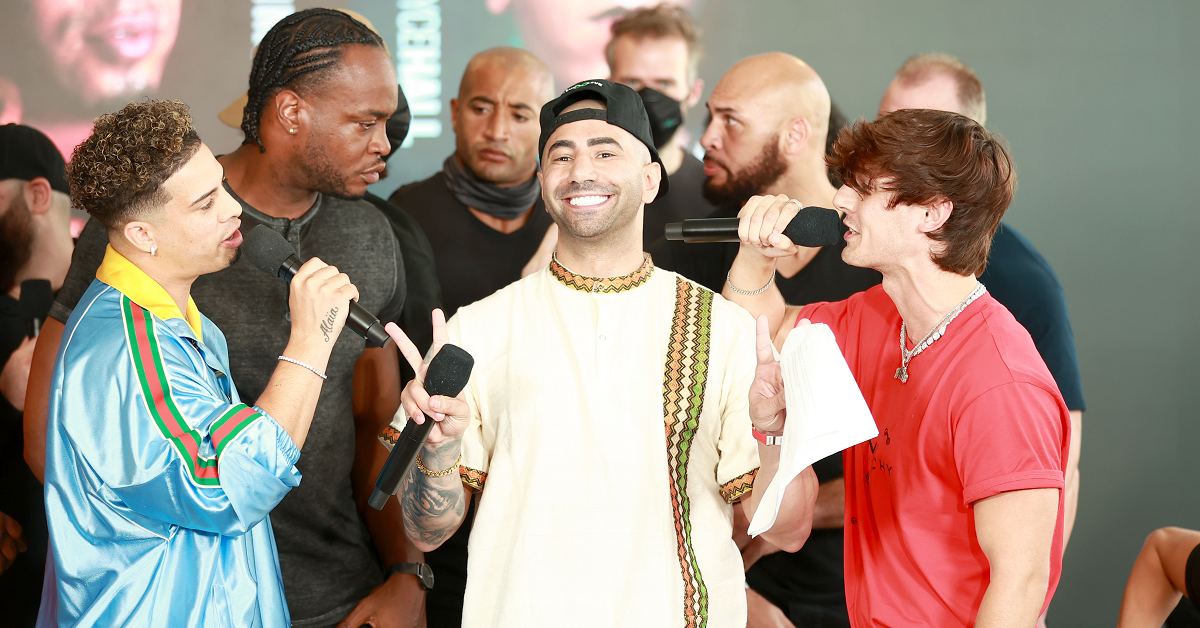 Article continues below advertisement
This isn't the first time things have gotten physical between Bryce and Austin in the runup to the fight. A couple of weeks before the press conference, Austin threw water bottles at Bryce when Bryce pulled up next to his boat in Miami.
It seems the two influencers, who have roughly equal followings on their respective platforms, are eager to face off against each other in the ring.
How did the fight between Austin and Bryce started with a push at a press conference.
Austin and Bryce were doing a joint promotional event for their upcoming fight at the Fred Segal store in Los Angeles when things took a suddenly violent turn. While Austin was talking, Bryce rushed him, and the two grabbed ahold of each other. Bryce eventually wound up on the floor before their teams could break up the scuffle between them.
Article continues below advertisement
In the aftermath of their confrontation, Austin and Bryce continued to trash talk one another on social media.
"Come to find out @brycehall is as strong as my 10-month-old baby boy," Austin wrote on social media. "Steel boy you wanna fight him instead of me."
"Glad your security was there to push me off of you!" Bryce responded. "After I'm done with you I got a better fight next so I'm not worried."
Article continues below advertisement
When is the date of the fight between Bryce Hall and Austin McBroom?
The fight between Austin and Bryce is set to take place on June 12, and is the marquee fight in the YouTube vs. TikTok boxing event, which includes fights between a number of other influencers. Although we won't know who won the fight between them for almost a month, plenty of fans were ready to make fun of Bryce for his performance during the press conference.
"Bryce Hall getting used to being dropped," one user wrote. "The guy just recently got dropped by Addison Rae as well."
Others made fun of the TikTok star for starting the fight and then quickly winding up on the floor. With several weeks to go before the fight actually happens, there's plenty of time for more insane confrontations between the two influencers.