Clint Is Everyone's Least Favorite 'Stardew Valley' NPC — and He Should Be
Clint is the awkward blacksmith in Pelican Town, but just about every player hates this 'Stardew Valley' character for many (well-deserved) reasons.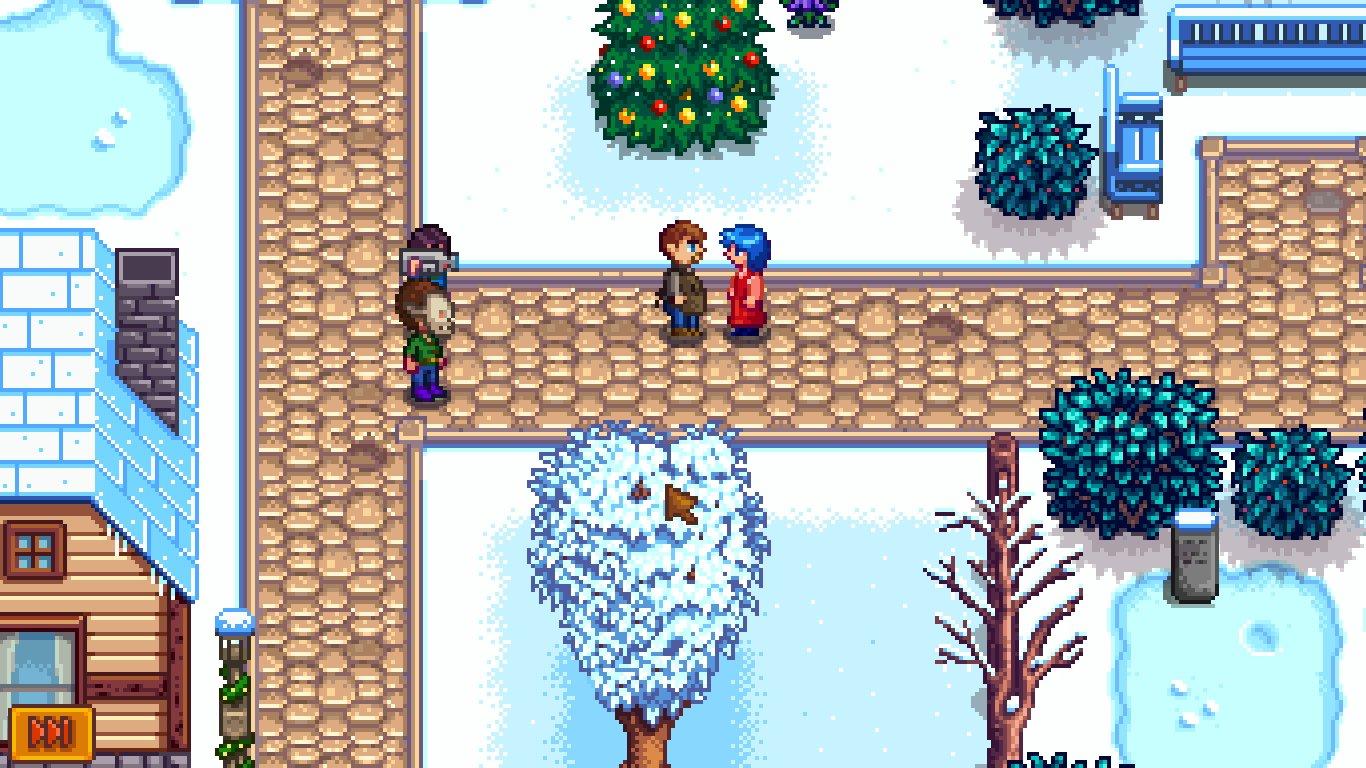 One of the most charming things about the indie hit Stardew Valley is the array of different NPCs, all with unique traits and personalities. Any Stardew player knows that who you choose to romance is an important piece of your first playthrough (unless you chose to date them all at once). But not every NPC can be loved — and every game usually has one that players love to hate.
Article continues below advertisement
Clint is the blacksmith in Pelican Town. You'll find him in his shop most days, and when he's not breaking open geodes and upgrading your tools (while complaining about his life as a blacksmith, of course), you can find him at the saloon, gawking at the bartender Emily. Any Stardew Valley player will probably tell you they hate Clint — but what about him makes everyone hate him so much? The answer is actually much simpler (and more deserved) than you'd think.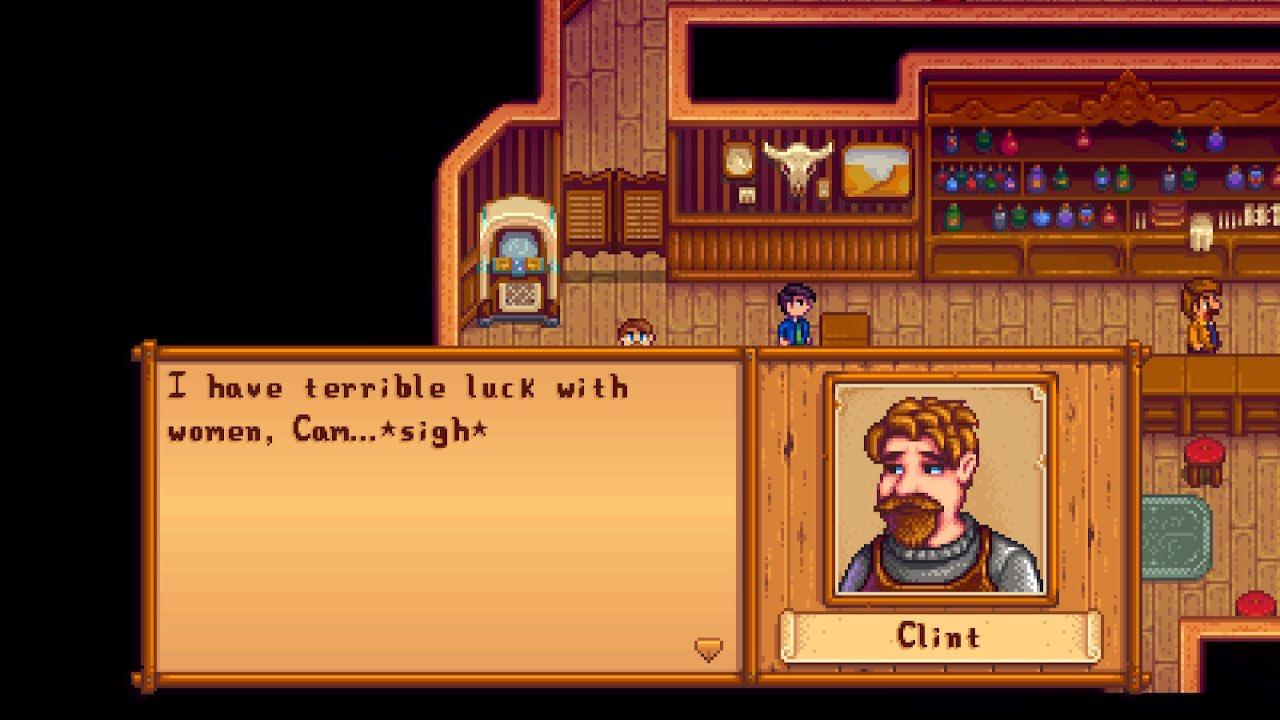 Article continues below advertisement
Why everyone hates Clint.
If you bother to talk with Clint during your playthrough, his dialogue focuses only on how much he despises being a blacksmith and his endless simping for Emily (no matter the player's relationship with her). Many have pointed out that his dialogue has a "nice guy" air and is not only cringe, but sometimes downright creepy.
Clint will ask the player for advice during his heart events, usually about how to get a girl to like him. At one point, he'll send the player on an errand to give Emily a gift, and there's even a crumpled-up letter in his room where he attempts to confess his feelings for the bartender.
Article continues below advertisement
"I think the thing that makes people hate Clint a lot is the fact that he's so insisting on his crush on Emily and wanting to date and eventually marry her, despite her relationship status with the player," writes one Reddit user. "Depending on if you start dating Emily before doing his heart events, it can even happen that he asks you to ask out your wife in his name which just rubs people the wrong way."
Article continues below advertisement
If the player chooses to better their friendship with Emily, during her eight-heart event Clint will approach the player and dejectedly tell them "You win." You can't give a romanceable NPC the bouquet of flowers to make them your partner until you've reached eight hearts with them, and this happens whether or not you choose to marry Emily.
If you choose to convert the Joja Mart into a movie theater, Clint can also be a little forward if the player is female and invites him to see a movie.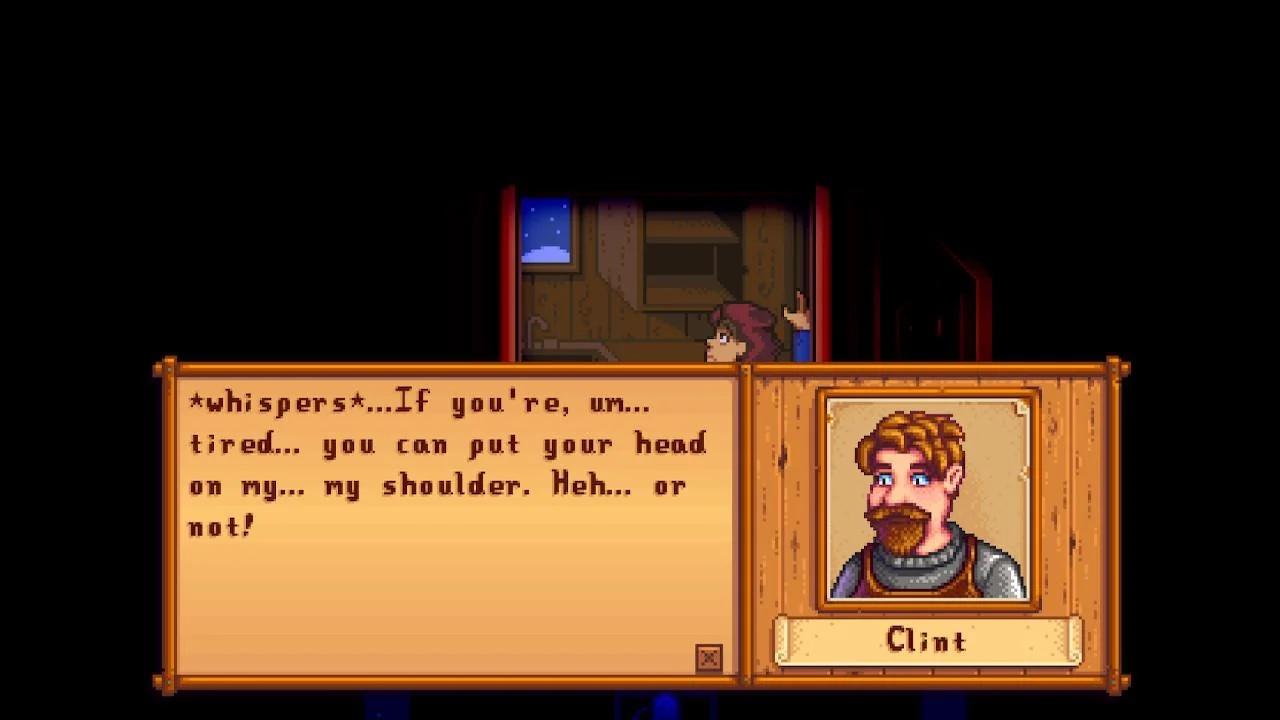 Article continues below advertisement
"Oh... A... Are we on a date, then?" he'll ask the players upon arriving at the movies. Between watching the movie and drinking out of an "unmarked flask," he'll also ask the player if they want to put their head on his shoulder.
Some have suggested Clint could be redeemed if ConcernedApe were to give him dialogue where he learns why his actions and comments aren't appreciated, but such a patch has yet to happen.
"I wish Clint would grow as a person when we befriend him, like he has talks with farmer about why his actions are just creepy, and gets to understand that he's acting like a 'nice guy' and then on 9-10 hearts he just gets NORMAL," a Reddit user suggested. "He's not fully awful, some interactions with him are normal and okay, like the joke about why is he a blacksmith... but the rest is just annoying and makes me want to never talk to him again."
Maybe the lonely blacksmith will receive more redeeming dialogue in a future update, but for now, Clint is most players' least favorite Stardew Valley character.