How Did Mitch McConnell Earn His "Cocaine" Moniker?
Don Blankenship has publicly expressed his desire to ditch "Cocaine Mitch," but why do they call the Senate majority leader that?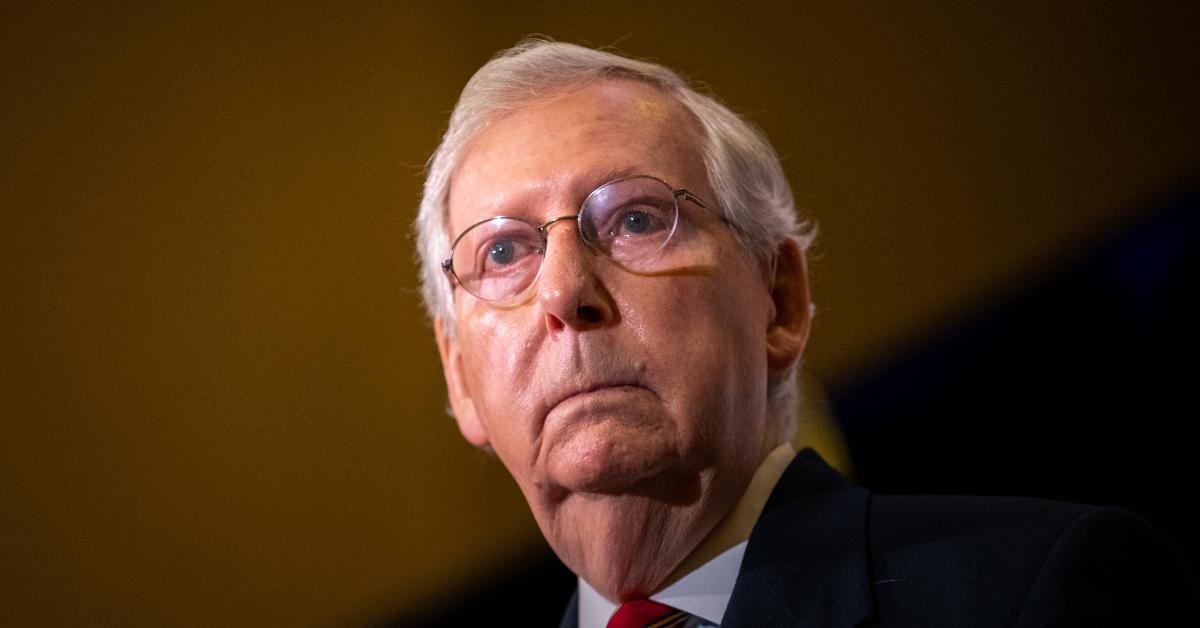 Pejorative nicknames in politics is nothing new, but plenty of folks who follow politics like they're die-hard NFL fans will all pretty much agree that in recent history, there isn't a single political figure whose utilized them as notoriously as Donald Trump. "Sleepy" Joe Biden, "Low Energy" Jeb Bush, "Crooked" Hillary — Trump's got nicknames for them all that stem from one accusation or another. But in the case of Mitch McConnell, why do they call him "Cocaine"?
Article continues below advertisement
Why do they call him Mitch "Cocaine" McConnell, and who started the nickname?
Donald Trump doesn't really have any beef with McConnell, so there doesn't seem to be any reason as to why he would come up with such a negative sobriquet for the Senate majority leader. And interestingly enough, it wasn't a member of the Democratic party who gave McConnell that handle, but a fellow Republican who crafted the moniker.
The name started gaining traction back in 2018 when Don Blankenship, who appeared committed to getting Mitch McConnell unseated from his position as the Senate's majority leader, without context, just called him "Cocaine Mitch."
Don Blankenship made the allegation in an incendiary ad that ended with the vow, "One of my goals as U.S. senator will be to ditch 'Cocaine Mitch.'"
Article continues below advertisement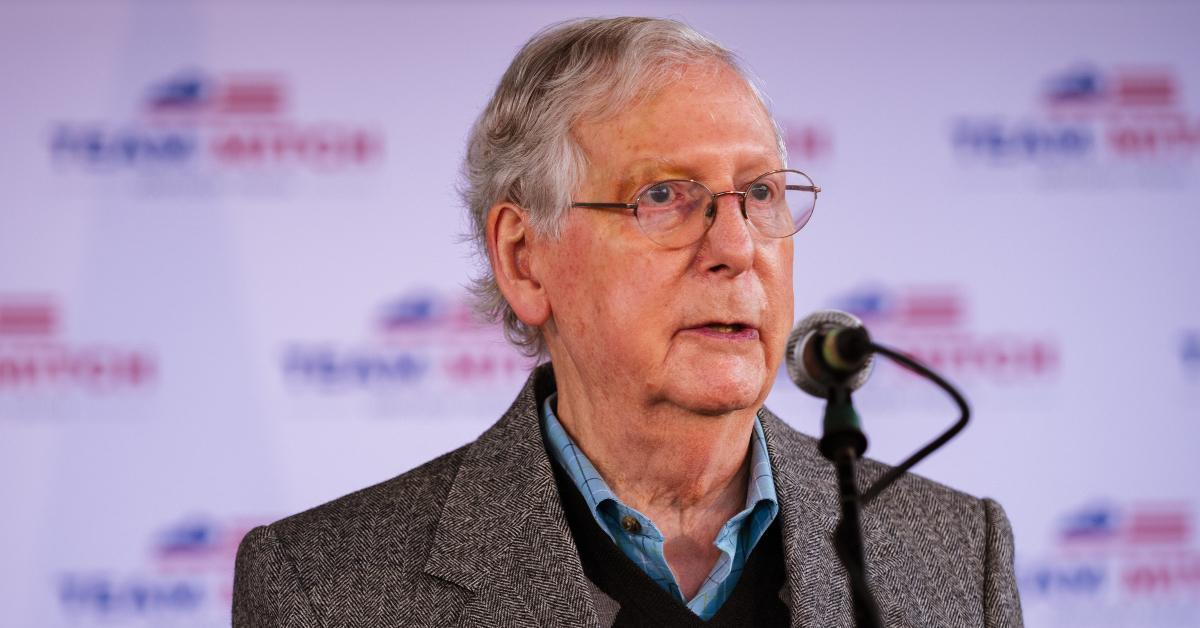 Don Blankenship is a presidential hopeful who made a Senate run back in 2018 to unseat Mitch McConnell from his seat in Kentucky. In a Fox News interview that occurred on May 2, 2018, Blankenship alleged that McConnell had ties to cocaine trafficking that took place on a Chinese shipping company his family owned ... well ... kinda sorta owned.
Article continues below advertisement
"Mitch McConnell and his family have extensive ties to China. His father-in-law who founded and owns a large Chinese shipping company has given Mitch and his wife millions of dollars over the years. The company was implicated recently in smuggling cocaine from Colombia to Europe. Hidden aboard a company ship carrying foreign coal was $7 million dollars of cocaine and that is why we've deemed him 'Cocaine Mitch,'" Blankenship explained.
Article continues below advertisement
It's important to note that The Washington Post looked into the allegations that Blankenship made and found that several claims he made were either exaggerated or outright false. Yes, there was cocaine found aboard the Ping May vessel, but there were no charges made against either McConnell's family, the company, or any of the crew members who operated the boat.
It's a huge barge, and there are "four or five degrees of separation between Mitch McConnell and his wife's family's shipping company." So that, coupled with the fact that there aren't any formal charges, doesn't really give us much impetus to believe that Mitch McConnell was profiting off of drug-running.
Article continues below advertisement
McConnell doesn't seem too perturbed by the nickname either, as he co-opted the demeaning handle into a positive, and even made a bunch of custom t-shirts with the appellation. In fact, he even managed to make $70,000 off of it.
It's kind of reminiscent of Ted Cruz getting on in the joke when people joked that he looked like Grayson Allen.
Article continues below advertisement
Did Mitch McConnell win again in Kentucky? It sure looks like it.
The Republican politician was running against Amy McGrath and is currently enjoying a sizable lead, with some 1.2 million votes to McGrath's 793,000. Although the final counts aren't in, it appears that McConnell will be in the Senate for Kentucky for quite some time.
Article continues below advertisement